Episode Details
Introducing among the ancients.
Listen to a sample from the first episode of our twelve-part Close Readings series, Among the Ancients, with Emily Wilson and Thomas Jones, which we'll be re-running from January next year. With a new episode each month, Among the Ancients will consider some of the greatest works of Ancient Greek and Roman literature, from Homer to Horace. In this sample Emily and Tom discuss the Iliad .
Sign up to all our Close Readings series here: https://lrb.me/closereadingspod
Hosted on Acast. See acast.com/privacy for more information.
More from The LRB Podcast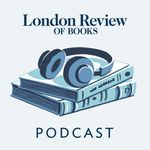 The LRB Podcast
Introducing among the ancients.
Listen to a sample from the first episode of our twelve-part Close Readings series, Among the Ancients, with Emily Wilson and Thomas Jones, which we'll be re-running from January next year. With a new episode each month, Among the Ancients will consider some of the greatest works of Ancient Greek and Roman literature, from Homer to Horace. In this sample Emily and Tom discuss the Iliad .
Sign up to all our Close Readings series here: https://lrb.me/closereadingspod
More episodes
View all episodes.
The Infected Blood Scandal
The giant crypto fraud, what is british humour anyway, colour revolution at the ashmolean (sponsored), who wrote the dictionary, war in gaza, tom crewe: wrestling days, into the volcano, what is 'woke capital'.
56 episodes
Close Readings is a new multi-series podcast subscription from the London Review of Books. Two contributors explore areas of literature through a selection of key works, providing an introductory grounding like no other. Listen to some episodes for free here, and extracts from our ongoing subscriber-only series. How To Subscribe Apple Podcast users can sign up directly here: https://apple.co/3pJoFPq For other podcast apps, sign up here: lrb.me/closereadings Our three series running this year are: Among the Ancients with Emily Wilson, Professor of Classical Studies at the University of Pennsylvania, and Thomas Jones, writer and editor at the London Review of Books.Medieval Beginnings with Irina Dumitrescu, Professor of Medieval English Literature at the University of Bonn, and Mary Wellesley, historian and contributor to the London Review of Books.The Long and Short with Seamus Perry, Professor of English Literature at the University of Oxford, and Mark Ford, Professor of English Literature at University College London. There'll be a new episode from each series every month. Hosted on Acast. See acast.com/privacy for more information.
Close Readings London Review of Books
4.6 • 13 Ratings
14 NOV 2023
Shorts: Ovid
Ovid was perhaps the most prolific poet of Ancient Rome, certainly in the amount of his poetry which has survived (around 30,000 lines). This episode focuses on his 15-book epic, the Metamorphoses, a patchwork of hundreds of stories of transformation, including numerous retellings of famous myths from Apollo and Daphne to the Trojan War. In this episode from Among the Ancients, Emily and Tom consider the poem's depictions of trauma, redemption and the transformation of gender roles, and the formal practices which shape the poetry, such as declamatio and suasoria. They also ask how Ovid's writing in the time of Emperor Augustus affected his work, and the circumstances around his later exile from Rome. This is an extract from the episode. To listen in full and to our other Close Readings series, sign up: Directly in Apple Podcasts: https://apple.co/3pJoFPq In other podcast apps: lrb.me/closereadings Emily Wilson is Professor of Classical Studies at the University of Pennsylvania and Thomas Jones is an editor at the London Review of Books. Hosted on Acast. See acast.com/privacy for more information.
Shorts: The Digby Mary Magdalene Play
For sheer scale and spectacle, surely few plays of any period can match The Digby Play of Mary Magdalene. Boasting at least fifty speaking parts, with multiple locations, scaffolds and pyrotechnics, including an ascent into heaven, this wildly ambitious piece of late Medieval theatre mixes traditional hagiographic drama with magical adventure, romance and broad comedy. For audiences of the time this was not just entertainment, but a profound social and religious experience which, despite its fantastical elements and radical departure from the gospel stories, reflected important moments in their daily lives. Irina and Mary try to make sense of the outlandish plot, how it might have been staged, and the complex, composite figure of Mary Magdalene. This is an extract from the episode. To listen in full and to our other Close Readings series, sign up: Directly in Apple Podcasts here: https://apple.co/3pJoFPq In other podcast apps here: lrb.me/closereadings Irina Dumitrescu is Professor of English Medieval Studies at the University of Bonn and Mary Wellesley as a historian and author of Hidden Hands: The Lives of Manuscripts and their Makers. Hosted on Acast. See acast.com/privacy for more information.
Shorts: Nella Larsen's 'Passing' and Langston Hughes's 'Montage of a Dream Deferred'
In the tenth episode of the series, Seamus and Mark turn to two figures of the Harlem Renaissance. Nella Larsen's 'Passing' is taut, tense and tartly stylish take on the Jamesian short story, redolent with ironies and ambiguities, and feels just as relevant today. Widely considered his masterwork, Langston Hughes's 'Montage of a Dream Deferred' draws on the modernist tradition, a documentarian sensibility and the freedoms of bebop to capture the multiplicity of Harlem voices. This is an extract from the episode. To listen in full and to our other Close Readings series, sign up: Directly in Apple Podcasts here: https://apple.co/3pJoFPq In other podcast apps here: lrb.me/closereadings Seamus Perry is Professor of English Literature at the University of Oxford and Mark Ford is Professor of English Literature at University College London. Hosted on Acast. See acast.com/privacy for more information.
Shorts: Horace
Emily and Tom follow Virgil with one of his contemporaries, Horace, whose poetry played an important political role in the early years of Augustan Rome and has had an enormous influence on subsequent European lyric verse. They consider the original meanings of some of Horace's famous phrases – carpe diem, in medias res, nunc est bibendum – and look at the ways his often complex poetics interrogate the art and value of poetry itself. This is an extract from the episode. To listen in full and to our other Close Readings series, sign up: Directly in Apple Podcasts: https://apple.co/3pJoFPq In other podcast apps: lrb.me/closereadings Emily Wilson is Professor of Classical Studies at the University of Pennsylvania and Thomas Jones is an editor at the London Review of Books. Hosted on Acast. See acast.com/privacy for more information.
Shorts: Middle English Lyrics
From the first recorded instance of the word 'fart' in English, to nuanced vignettes of sexual power dynamics, the numerous Middle English lyrics that have survived down the centuries, often scribbled in the margins of more 'serious' texts, offer a vivid snapshot of everyday medieval life. In the tenth episode of Medieval Beginings, Irina and Mary analyse several of these short, fleeting verses, probably set to music, and consider their possible origins and purpose, their delicious ambiguity, and their equivocal relationship to the sacred manuscripts in which they've been found. This is an extract from the episode. To listen in full and to our other Close Readings series, sign up: Directly in Apple Podcasts here: https://apple.co/3pJoFPq In other podcast apps here: lrb.me/closereadings Irina Dumitrescu is Professor of English Medieval Studies at the University of Bonn and Mary Wellesley as a historian and author of Hidden Hands: The Lives of Manuscripts and their Makers. Some of the lyrics discussed in this episode can be found with music online: Sumer is icumen in: https://www.luminarium.org/medlit/medlyric/cuckou.php I Have a Yong Suster https://www.luminarium.org/medlit/medlyric/suster.php Maiden in the mor https://www.luminarium.org/medlit/medlyric/maideninthemoor.php Hosted on Acast. See acast.com/privacy for more information.
Shorts: Ted Hughes's 'Gaudete'
Originally conceived as a film script, 'Gaudete' is Ted Hughes's apocalyptic vision of an English village in the throes of pagan forces. While it may be 'the weirdest poem by a very weird poet', as Mark puts it in this episode, 'Gaudete' shines a light on many Hughesian preoccupations and paved the way for his best-selling collection, Birthday Letters. A strange fusion of Twin Peaks and Midsomer Murders, 'Gaudete' is the former Poet Laureate at his most uninhibited and brilliant. This is an extract from the episode. To listen in full and to our other Close Readings series, sign up: Directly in Apple Podcasts here: https://apple.co/3pJoFPq In other podcast apps here: lrb.me/closereadings Hosted on Acast. See acast.com/privacy for more information.
Customer Reviews
It seems the full versions of the 'Shorts' episodes are no longer available? Is that correct? I've only just found the podcast and would love to locate the full versions. The link in the show notes doesn't work for me.
Top Podcasts In Arts
You might also like.

People love us!
User reviews
Podcasts worth a listen, the lrb podcast « » introducing among the ancients.
Listen to a sample from the first episode of our twelve-part Close Readings series, Among the Ancients, with Emily Wilson and Thomas Jones, which we'll be re-running from January next year. With a new episode each month, Among the Ancients will consider some of the greatest works of Ancient Greek and Roman literature, from Homer to Horace. In this sample Emily and Tom discuss the Iliad .
Sign up to all our Close Readings series here: https://lrb.me/closereadingspod
Hosted on Acast. See acast.com/privacy for more information.
329 episodes
Introducing Among the Ancients
The LRB Podcast
894 subscribers
published 11M ago
All episodes
Welcome to player fm.
Player FM is scanning the web for high-quality podcasts for you to enjoy right now. It's the best podcast app and works on Android, iPhone, and the web. Signup to sync subscriptions across devices.
Similar to The LRB Podcast

1 Irreligiosophy
Irreligiosophy, 1 the unmistakable creative podcast, srinivas rao, wbez chicago, 1 barangay love stories, barangay ls 97.1fm, 1 ifanboy - comic books, 1 as she rises, wonder media network, 1 occult symbolism and pop culture with isaac weishaupt, isaac weishaupt, 1 geek's guide to the galaxy - a science fiction podcast, david barr kirtley and john joseph adams, 1 the newsworthy, erica mandy, quick reference guide.

FAQ: Close Readings Plus
What is the publication schedule for the monthly podcasts? 
Every month at midday UK time (GMT or BST) on the 4th (Medieval Beginnings), the 14th (Among the Ancients) and the 24th (The Long and Short), except when that falls on a Saturday or Sunday, when it will be published the day before or after.
When will the seminars take place?
Dates still to be confirmed in March, June, September and December 2023.
Are the books sent month by month or all together at the start of the year?
New for 2023, we've decided to send Close Readings Plus subscribers all their books at the start of the year, to minimise postal delays. All your books should have arrived by the end of January 2023, in all but the most remote instances.
Why is the price of postage so high for customers outside the UK?
At the moment, we can only fulfil deliveries from our warehouse in the UK, and this is what posting the 12-13 books overseas from the UK costs. We're exploring international fulfilment options for future series.
Does a Close Readings Plus subscription give me subscriber access to the London Review of Books website and online archive?
No, for full access to the LRB website and online archive you'll have to take out a magazine subscription separately. However, extensive further reading of relevant pieces from the LRB archive will be provided to Close Readings Plus subscribers in their e-collection, episode notes and so on.
Can I sign up for the podcasts only, and buy the books separately myself?
New for 2023, you can! We now also offer a range of audio-only subscription options for Close Readings series via the LRB podcast channel , if your shelves are full and it's the podcasts only that you're after. The podcasts are available through a partnership with Supporting Cast which allow them to be accessible via most Podcast apps, however some apps are not supported, so do check on the website before purchasing. Once purchased on the Supporting Cast website you will need to link each series to your Podcast app of choice yourself, using details provided in the account section of their website . Any problems with this will need to be directed to  [email protected] Please note that audio-only options don't include access to the quarterly seminars. Can I subscribe halfway through next year?
To Close Readings Plus, no: we will be closing subscriptions for 2023 at the end of the day (midnight GMT) on Tuesday 3 January. The audio-only subscription options will remain open and available for the rest of the year, however.
I subscribed to Among the Ancients in 2022; is there a new series of Among the Ancients podcasts?
 No, it's the same series of podcasts based on the same set of books (albeit with a new line-up of special guests), so don't resubscribe. If you enjoyed your Close Readings Plus experience, why not subscribe to one of our new series instead?
Will you be re-running these series in 2024?
We plan to, yes, alongside some new series. If you would like to be added to our mailing list for news of these and other Close Readings Plus series, please email: [email protected]
Shopping Cart
Your cart is currently empty.
Enable cookies to use the shopping cart
Tax included and shipping calculated at checkout
Choosing a selection results in a full page refresh.
Press the space key then arrow keys to make a selection.
London Review Bookshop
Close Readings: Among the Ancients
Selected by the bookshop.
A selection of some of the greatest works of Ancient Greek and Roman literature, in the company of Emily Wilson, professor of classical studies at the University of Pennsylvania and acclaimed translator of the Odyssey .
£9.99
From the publisher: Translated by Caroline AlexanderRead this stunning translation of Homer's great war epic, the legendary tale of honour, love, loss and revenge during the fall of the city of Troy.High on Olympus, Zeus and the assembled deities look…
The Odyssey
£14.99.
From the publisher: Translated by Emily WilsonA New York Times Notable Book of 2018"Wilson's language is fresh, unpretentious and lean…It is rare to find a translation that is at once so effortlessly easy to read and so rigorously…
If Not, Winter: Fragments Of Sappho
Anne carson, £15.99.
From the publisher: From the critically acclaimed poet and classicist Anne Carson: a brilliant new translation of the work of Sappho, together with the original Greek. During her life on the island of Lesbos, Sappho is said to have composed nine books of…
Oedipus the King and Other Tragedies
Anthology/other, £8.99.
From the publisher: Oedipus the King * Aias * Philoctetes * Oedipus at Colonus…
Antigone and other Tragedies
£4.99.
From the publisher: Sophocles stands as one of the greatest dramatists of all time, and one of the most influential on artists and thinkers over the centuries. His plays are deeply disturbing and unpredictable, unrelenting and open-ended, refusing to present…
The Greek Plays
Mary lefkowitz, £21.00, aristophanes: four plays, aristophanes, £13.99.
From the publisher: Aristophanes's satirical masterpieces, immensely popular with the Athenian public, were frequently crude, even obscene. His plays revealed to his contemporaries, and now teach us today, that when those in power act obscenely, patriotic…
The Poems of Catullus
Gaius valerius catullus, £23.00.
From the publisher: Catullus, who lived during some of the most interesting and tumultuous years of the late Roman Republic, spent his short but intense life (?84-54 B.C.E.) in high Roman society, rubbing shoulders with various cultural and political…
The Nature of Things
From the publisher: One of a major new Classics series - books that have changed the history of thought, in sumptuous, clothbound hardbacks.Lucretius' poem On the Nature of Things combines a scientific and philosophical treatise with some of the greatest…
From the publisher: A powerful and poignant translation of Vergil's epic poem, newly equipped with introduction and notes"Ruden set the bar for Aeneid translations in 2008, and has raised it now with this revision. I am confident it will be a long time before…
The Complete Odes and Epodes
From the publisher: Horace (65-8 BC) is one of the most important and brilliant poets of the Augustan Age of Latin literature whose influence on European literature is unparalleled. …
Metamorphoses
£12.99.
From the publisher: Translated by Charles MartinIn his award-winning translation, Charles Martin combines fidelity to Ovid's text with verse that catches the speed and liveliness of the original.Ovid's epic poem—whose theme of change has…
Six Tragedies
£10.99.
From the publisher: Phaedra * Oedipus * Medea * Trojan Women * Hercules Furens * Thyestes…
Latest booklists
Signed editions
15 November 2023
Gayle's Autumn Picks 2023
14 November 2023
Our Current Bestsellers
13 November 2023
Faber Editions
11 November 2023
Boomers Daily
Tag archives: london review of books lrb.
Literary Readings: 'The Illiad' (London Review)
Among the Ancients: The 'Iliad'
A sample from the first episode of the Close Readings series from Emily Wilson and Thomas Jones .
Dating to the ninth century B.C., Homer's timeless poem still vividly conveys the horror and heroism of men and gods wrestling with towering emotions and battling amidst devastation and destruction, as it moves inexorably to the wrenching, tragic conclusion of the Trojan War. Renowned classicist Bernard Knox observes in his superb introduction that although the violence of the Iliad is grim and relentless, it coexists with both images of civilized life and a poignant yearning for peace.
News, Views and Reviews For The Intellectually Curious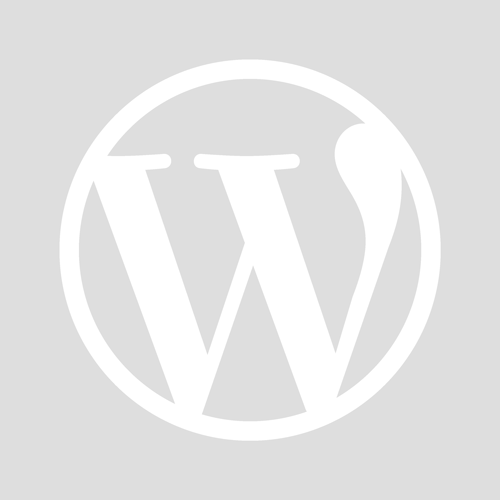 Already have a WordPress.com account? Log in now.
Follow Following
Report this content
View site in Reader
Manage subscriptions
Collapse this bar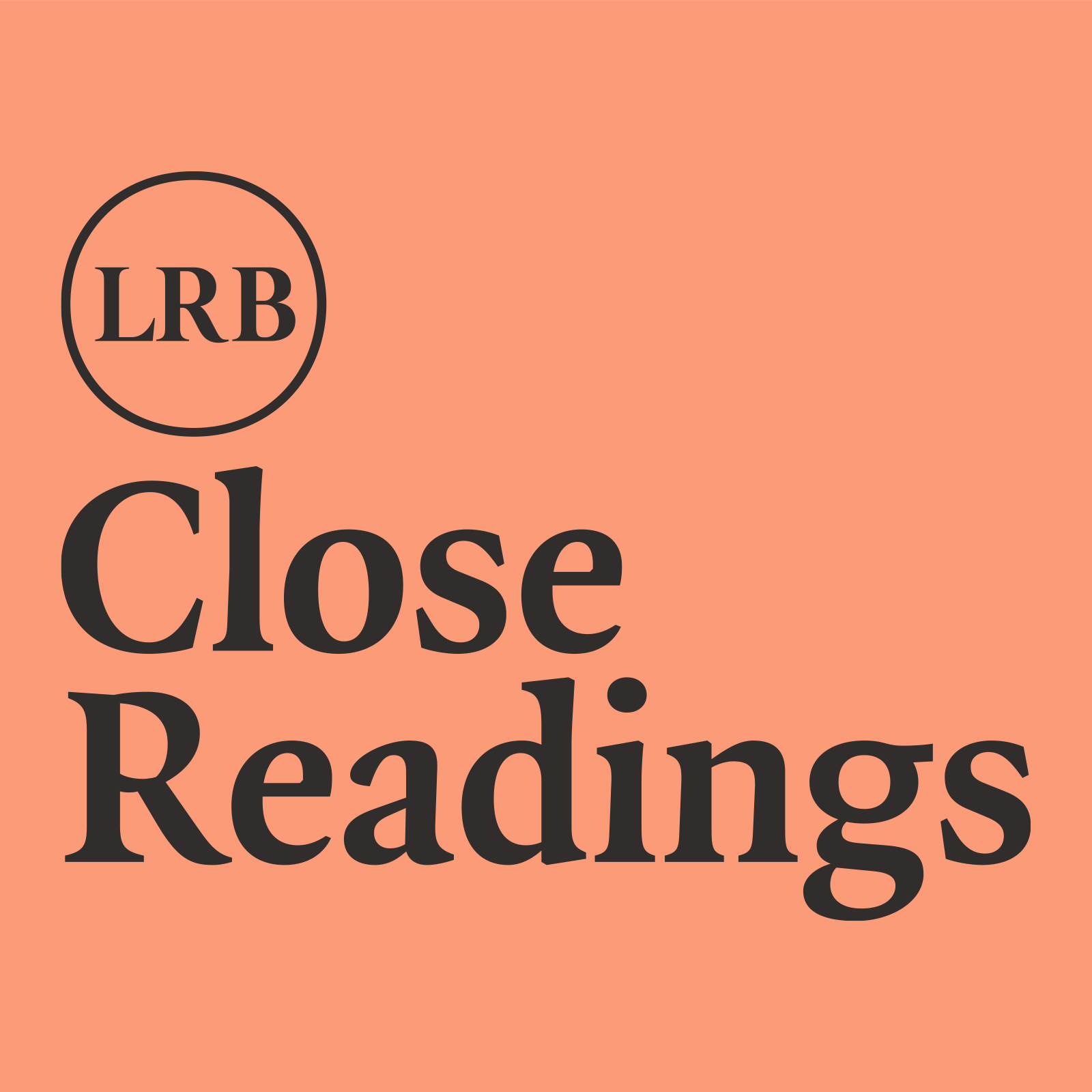 Close Readings
Close Readings is a new multi-series podcast subscription from the London Review of Books exploring different periods of literature through a selection of key works.
Each series features two LRB contributors as your guides over twelve monthly episodes, which introduce and elucidate a text, author or theme. Enjoy an introductory grounding like no other from Europe's leading literary journal: fluent, rigorous, irreverent and never boring.
Running in 2023:
AMONG THE ANCIENTS
Emily Wilson, the first woman to translate the  Odyssey  into English, and the  LRB 's Thomas Jones, on some of the greatest works of Ancient Greek and Roman literature, from Homer to Horace.
MEDIEVAL BEGINNINGS
From dragons and one-eyed giants to divine visions and friendly otters, Irina Dumitrescu and Mary Wellesley roam the strange and wonderful literary landscape of the Middle Ages.
THE LONG AND SHORT
For a new series of their 'revolutionary  ☆☆☆☆☆ ' ( The Times )  LRB  podcasts, Mark Ford and Seamus Perry turn to the long poem and the short story in 19th- and 20th-century literature.
Subscribers can access all past and future episodes.
Also included in the Close Readings subscription:
MODERN-ISH POETS: SERIES 1
All episodes of Mark Ford and Seamus Perry's first series for the LRB , looking at Philip Larkin, W. H. Auden, Elizabeth Bishop, Thomas Hardy, Stevie Smith, A. E. Housman, Wallace Stevens, Sylvia Plath, Seamus Heaney and Robert Lowell. Available only to Close Readings subscribers.
Listen to samples from each series, and series two of Modern-ish Poets, in Apple Podcast , Spotify or search 'Close Readings' in your podcast app.
Listen in these apps:

Choose a plan below:
Close Readings Subscription
Access to all three new Close Readings series, plus series one of 'Modern-ish Poets'
Episodes from each new series released each month
More series starting in Jan 2024
Listen in your favourite podcast app
Cancel at any time
--> £4.99 per month
--> £49.99 per year
Individual Series
Buy an individual series for a single, one-off payment
12 episodes released monthly, from January 2023
Close Readings Plus
12 episodes released over the year, starting January 2024
The texts under discussion delivered to your door
Exclusive online events with special guests, and Q&A sessions
Transcripts and further reading from the LRB archive
Access to the subscriber area of the LRB website
Sales open in November 2023
Please enter your name and mailing address so we can ship you any item(s) included with your purchase.
Add promo code
You will be charged .
You will be charged / when your trial expires on . You will be charged for your first , then / .
You've chosen " " and will be charged / when your trial expires on . and will be charged for your first , then / .
Order Summary
How can i listen to a close readings series.
You can listen in your preferred podcast app.
How does that work?
Once you make a payment, you'll be given a private link which will open in your preferred podcast app.
Can I use my current podcast app?
We support Apple Podcasts, Spotify, Google Podcasts, Overcast, Pocketcasts, Podcast Addict, Castbox, BeyondPod, Downcast, PlayerFM, Breaker, and RadioPublic.
Sorry, but we do not support Stitcher, Podbean, or NPR One.
You'll also be able to listen to your audiobook or podcast purchase online.
What types of payment do you accept?
You can pay with any major credit cards, as well as Apple Pay on iOS and Google Pay on Android.
How do gifts work? 🎁
You can buy individual LRB series  here . This is the perfect way to share the episodes with your friends and family.
You can schedule the date we send the gift to your recipient and a unique message to them. The email will go out at 7am Eastern on that day and the recipient will receive an welcome email with instructions for listening and redeeming their other plan benefits.
Podcasts & Videos
Newsletters
London Review of Books
More search Options
Advanced search
Search by contributor
Browse our cover archive
Browse by Subject
Arts & Culture
Biography & Memoir
History & Classics
Literature & Criticism
Philosophy & Law
Politics & Economics
Psychology & Anthropology
Science & Technology
Latest Issue
Contributors
About the LRB
Close Readings
The Long and Short: 'Maud'
A sample from the first episode of the new series from mark ford and seamus perry.
Mark and Seamus's starting point for The Long and Short , their new series of Close Readings podcasts, is Tennyson's 'Maud', a weird and disturbing poem about obsession that Tennyson himself was obsessed by. He would recite it in full at the drop of a hat, sometimes more than once, to friends and foes alike – even though it received notoriously bad reviews when it was published. This episode considers why the poem meant so much to him, and what it tells us about the Victorian age.
This is an extract from the first episode. To listen to the full series, and our other Close Readings series, sign up to our Close Readings subscription: https://lrb.me/closereadings
Apple Podcasts
Google Podcasts
Download the LRB app
Read anywhere with the London Review of Books app , available now from the App Store for Apple devices, Google Play for Android devices and Amazon for your Kindle Fire.
Sign up to our newsletter
For highlights from the latest issue, our archive and the blog, as well as news, events and exclusive promotions.
Please enable Javascript
This site requires the use of Javascript to provide the best possible experience. Please change your browser settings to allow Javascript content to run.
Commenting Policy
Advanced Search
Dear Author
Romance, Historical, Contemporary, Paranormal, Young Adult, Book reviews, industry news, and commentary from a reader's point of view
REVIEW: Amongst Our Weapons by Ben Aaronovitch
The ninth novel of the bestselling Rivers of London urban fantasy series returns to the adventures of Peter Grant, detective and apprentice wizard, as he solves magical crimes in the city of London.
There is a world hidden underneath this great city. The London Silver Vaults—for well over a century, the largest collection of silver for sale in the world. It has more locks than the Bank of England and more cameras than a paparazzi convention. Not somewhere you can murder someone and vanish without a trace—only that's what happened. The disappearing act, the reports of a blinding flash of light, and memory loss amongst the witnesses all make this a case for Detective Constable Peter Grant and the Special Assessment Unit. Alongside their boss DCI Thomas Nightingale, the SAU find themselves embroiled in a mystery that encompasses London's tangled history, foreign lands and, most terrifying of all, the North! And Peter must solve this case soon, because back home his partner Beverley is expecting twins any day now. But what he doesn't know is that he's about to encounter something—and somebody—that nobody ever expects…
Dear Mr. Aaronovitch,
The mystery at the center of Amongst Our Weapons, your latest urban fantasy novel, begins with a murder at the London Silver Vaults . Peter Grant, the hero of the series and a police detective specializing in investigating paranormal crimes, is called to the scene along with his counterpart, Sahra Guleed, and his boss, Thomas Nightingale (Peter also brings with him his trainee/apprentice, Danni, whom he and Nightingale have recently recruited).
The murder took place at one of the underground stores. The victim, David Moore, had leveled a pistol at the shopkeeper, silver dealer Phillip Arnold, and demanded a ring that he'd once given to his ex-wife and that she told him she had left at Phillip's shop. The ring sounded like a puzzle ring, and it bore alchemical or mystical symbols. Phillip had been unable to help; the shop had no record of such a ring and he could not find it anywhere.
The robbery, says Phillip, was interrupted by a flash of blinding light. A moment later David Moore was lying on the floor, a huge hole carved out of his chest.
An autopsy reveals that whatever blasted the cavernous hole in David Moore's chest also shot a metal cylinder into his body, and the cylinder had the magical signature known as vestigia, which is made up of faint sensory impressions. Clearly the murder was paranormal in some way, but the type of magic it involved is not one that Peter and Nightingale are familiar with.
Upon questioning the David's ex-wife, Althea Synon, Peter and Guleed learn that she lied to David and held on to the ring. Althea is very attached to the ring and wears it on a chain around her neck, hidden under her clothes. She was given the ring by David when they were married, and she won't let the police have it as evidence, even though she and David were no longer close at the time of his death. She does agree to come in to the station for an interview where Nightingale confirms that the ring is magical. It's a platinum puzzle ring carved with symbols, but ones that even Nightingale doesn't recognize.
Shortly after this, Althea's ring is stolen in the night, an event she doesn't notice until after the fact; it seems that she was put under a trance by the thief. David Moore's apartment, Peter and Danni discover, was also broken into. Strange symbols were left on his wall, as was also the case in Althea's apartment, and the child of one of his neighbors says she saw alien that day.
When they follow a lead from David's cell phone's, the police find a second victim. Preston Carmichael, a man David called multiple times in his last few days, was older than David. A search for photos that both David and Preston appear in turns up a 1990s group photograph of six people, including two women and two other men. The photo seems to have been taken inside a church.
Guleed identifies one of the women as Dame Jocasta Hamilton, the owner of a chain of shops that sell organic makeup and other body products. Like Althea, Jocasta also has a ring, as did the other people in the photo. Jocasta tells Peter and Guleed more about them when they questions her, but she's cagey. Still, Sahra and Peter learn that Jocasta and the others were students at Manchester University in the 1990s and they made a small religious group. Preston, the group's leader, gave the other five their rings and had one of his own. Much like Althea, Jocasta is very protective of her ring. Before the interview ends, an attempt is made on her life.
The would-be killer looks like an avenging angel, with wings of fire, a halo, and a spear or a staff. She can also teleport. Now Peter and his fellow investigators have to find the other people who owned these rings before the Angel of Death, as Peter nicknames her, does. In addition, Peter's former police partner turned mercenary, Lesley May, sends a warning to Peter that the people he's investigating are very dangerous, which means that she may be involved as well.
Is the angel after all six of the group members / ring bearers (Peter jokingly calls them that), and if so, why? The investigation into it is complicated not only by Peter and Nightingale's unfamiliarity with killer angels, but also by the approaching birth of Peter and Beverley's twins. His partner, river goddess Beverley Brook, has made it clear that Peter has to wrap up his investigation before she goes into labor so he can be there for the birth and take paternity leave.
Amongst Our Weapons had a few flaws but also a number of strengths. I'll start with the flaws.
While Peter's narration was still snarky and ironic in this book, I felt that it was less witty than it often has been in the past, and the same goes for the dialogue. The pacing slowed down in the middle, and I'm getting a little tired of Lesley. I recognize that she had to come back into the story at some point, but I had hoped that that could wait another book.
I am also concerned that Beverly is turning into a supportive romantic partner to Peter rather than a budding power in her own right, as she was earlier in the series. I miss the Beverley who flooded Covent Garden to save lives and I hope it's only her pregnancy that has sidelined her and that now that the kids are born, she'll start using her powers more again.
The birth, which I had was keenly anticipating, turned out not to be my favorite part of the book. The way it took place made sense and fit the world, but I still didn't care for it (my reasons are spoilery, so I won't go into them).
Speaking of side characters, I would have liked a bit more of Nightingale and his relationship with Peter, too (I really liked what I did see of it, though). Peter's maturation arc means that he doesn't need to depend on Nightingale as much as he used to, but Nightingale is a great character and I would love more of him.
(I happened to see on Aaronovitch's website that he is writing a novella about Nightingale that may be set in 1930s Harlem, and I can't wait.)
But the pluses of the book were many. It was different to see Peter training someone, instead of being the newbie himself, and it highlights his growth and maturation. Nightingale is giving him more responsibilities, and Peter is also trying to be more adult now that he is going to be a dad. And just when I started thinking that Danni wasn't very interesting, something amusing and intriguing was done with her.
There is a lot of police chief Alexander Seawoll in this book. The extent of his involvement is a bit improbable, given his leadership role, but he's always had charisma as a character and I enjoyed him here. It was cool to learn a bit more about him and his family, too.
A new river is introduced in Amongst Our Weapons, the Glossop (near Manchester). As of right now, the Glossop is one of my favorite rivers in the series, and that's saying a lot. I love Guleed and while I wanted more of her, she still played an important role and her conversations with Peter were interesting (she's like a better version of Leslie, except one of the good guys).
We also learned more about the Sons of Wayland, once the Folly's smiths, and the reasons for their disappearance. And some interesting stuff is happening with Professor Harold Postmartin, the Folly's archivist.
Spoiler : Show
The Goblin Market, which I love to bits, features in this book and we find out more about the who owns it and runs it. There are some cryptic remarks alluding to "the Starling" (Peter) and I can't wait to find out more about what they mean.
The nature of "the Angel of Death" involved some really different and interesting magic. The angel was certainly something we haven't seen before, and the backstory for how the conflict between her and the people she killed developed is complicated and engaging and I loved it.
The mystery at the center of Amongst Our Weapon s was intricate and fresh, possibly the best in the series (the other that's in contention with that for me is the one from Foxglove Summer). I wasn't expecting this mystery's twists and turns, and the resolution to how to stop the angel from killing again was creative, surprising, and engaging. Some far-reaching consequences and culminations took place late in the book, too. I wouldn't quite call Amongst Our Weapons a gamechanger but it came close.
Overall, this wasn't the strongest entry in the Rivers of London series (mainly because of the pacing issues, for me), but it was still good. B.
Amazon BN Kobo Book Depository Google
Share this:
Janine Ballard loves well-paced, character-driven novels in romance, fantasy, YA, and the occasional outlier genre. Examples include novels by Ilona Andrews, Mary Balogh, Aster Glenn Gray, Helen Hoang, Piper Huguley, Lisa Kleypas, Jeannie Lin, Silvia Moreno-Garcia, Naomi Novik, Nalini Singh, and Megan Whalen Turner. Janine also writes fiction. Her critique partners are Sherry Thomas and Meredith Duran. Her erotic short story, "Kiss of Life," appears in the Berkley anthology AGONY/ECSTASY under the pen name Lily Daniels. You can email Janine at janineballard at gmail dot com or find her on Twitter @janine_ballard.
Thanks for sharing your thoughts, Janine! I am looking forward to reading this.
@ Kareni : I hope you enjoy it and would love to hear what you think.
FTC Disclaimer
We do not purchase all the books we review here. Some we receive from the authors, some we receive from the publisher, and some we receive through a third party service like Net Galley . Some books we purchase ourselves. Login
Now Showing, an Ancient Spell Book for the Dead
An exhibition at the Getty reveals the Egyptian Book of the Dead, long relegated to a dark vault, in the light of day.
A piece of the Papyrus of Pasherashakhet, dated roughly to 375 B.C. to 275 B.C., is part of several ancient Egyptian funerary scroll fragments collectively known as the Book of the Dead. Credit... The J. Paul Getty Museum
Supported by
By Franz Lidz
Published Oct. 31, 2023 Updated Nov. 1, 2023
In the mid-19th century, a British antiquarian named Sir Thomas Phillipps announced his intention of owning one copy of every book in the world. A professed "vello-maniac," Mr. Phillipps, a quarrelsome baronet, bought manuscripts indiscriminately from booksellers with whom he engaged in ceaseless battle. Soon there was hardly room in his moldering Cotswolds mansion for his second wife, Elizabeth, who eventually moved to a boardinghouse in Torquay, an English working-class seaside resort. By the time Mr. Phillipps died in 1872, he had amassed an unparalleled collection of 60,000 documents and 50,000 printed books.
His descendants auctioned off his private library bit by bit, and by the late 1970s his collection of 19 ancient funerary scroll fragments — each a part of what is today collectively known as the Egyptian Book of the Dead — was acquired by the New York book dealer Hans P. Kraus. Together with his wife, Hanni, Mr. Kraus donated the lot to the J. Paul Getty Museum in Los Angeles in 1983. For the last four decades, the writings, which span a period from around 1450 B.C. to 100 B.C., have been stowed in a vault, fragile and easily damaged by light. On Nov. 1, an exhibition at the Getty will present seven of the most representative pieces to the public for the first time. The show will run until Jan. 29.
Rita Lucarelli, an Egyptologist at the University of California, Berkeley, said, "I am glad that the Getty finally decided to disclose and exhibit what has been until now an almost forgotten part of its glorious collection of antiquities, but that contains in fact important specimens of one of the most famous ancient Egyptian corpus in the world."
You only live twice
A standard component in Egyptian elite burials, the Book of the Dead was not a book in the modern sense of the term but a compendium of some 200 ritual spells and prayers, with instructions on how the deceased's spirit should recite them in the hereafter. Sara E. Cole, the curator of the Getty exhibition, called the incantations a kind of supernatural "travel insurance" designed to empower and safeguard the departed on the long, tortuous journey through the afterlife. Unlike today's insurance policies, no two copies were the same.
Despite the book's title, it was life rather than the afterlife that preoccupied ancient Egyptians, who lived for 35 years on average. "Your happiness weighs more happily than the life to come," reads one inscription from the New Kingdom period, which lasted from 1550 B.C. to 1069 B.C.
"The texts are a means to assuage your mortal anxiety and control your destiny," said Foy Scalf, an Egyptologist at the University of Chicago and the editor of the exhibition catalog.
Indeed, the original name for the text translates to the "Book of Coming Forth By Day." In 1842 the German scholar Karl Richard Lepsius published a translation of a manuscript and coined the name Book of the Dead (das Todtenbuch), which reflected longstanding fantasies about the nature and character of Egyptian civilization. The numbering system he used to identify the various spells is still used today and figures prominently on the Getty's exhibition panels.
Compiled and refined over millenniums since about 1550 B.C., the Book of the Dead provided a sort of visual map that allowed the newly disembodied soul to navigate the duat, a maze-like netherworld of caverns, hills and burning lakes. Each spell was intended for a specific situation that the dead might encounter along the way. For instance, Spell 33 was used to ward off snakes, which had an unsettling taste for chewing "the bones of a putrid cat."
Without the right spells, you could be decapitated (Spell 43), placed onto a slaughter block (Spell 50) or, perhaps most humiliating of all, turned upside down (Spell 51), which would reverse your digestive functions and cause you to consume your own waste (Spells 52 and 53).
In a hellscape primed with booby traps and populated by some of antiquity's most fearful imaginings, magic mattered. Among the spookier illustrations on display at the Getty are depictions of gods (the jackal-headed Anubis; the falcon-headed Horus) and monsters (Ammit the Devourer, a crocodile-headed hybrid of a lion and a hippopotamus).
"The reason that the creatures are terrifying is not to scare souls trying to access these places, but to keep out those who don't belong there," Dr. Scalf said. "Entering in among the gods is a very restricted thing."
The intended destination was the realm of the gods and the safe haven of eternal paradise, a field of gently waving reeds that resembled an idealized version of the Egypt that the deceased had left behind. The lush landscape had field hands who helped each arrival sow, plow and harvest the grain that supplied sustenance for the gods .
"Not only are the dead worshiping and feeding the gods, but worshiping and feeding their deceased ancestors and even themselves," Dr. Scalf said. "This isn't servitude, this is pious work that shows your piety toward the gods."
Having attained divinity, the deceased joined the sun god Re as he traversed the sky in a solar boat. At sunset, they crossed in the West and merged with Osiris, god of the netherworld, and assumed regenerative powers. Near dawn, Re would fight the giant serpent Apep, lord of chaos, and emerge victorious in the East to complete an endless cycle of renewal and rebirth.
Scrolling at the Getty
Ownership of the Book of the Dead was largely limited to nobility, priests, courtiers and other patrons who could afford the extravagance. Individuals of high status would commission a scribal workshop to produce a customized selection of spells that mentioned them by name.
Two of the four papyrus scrolls in the Getty show belonged to women named Aset and Ankhesenaset, both of whom were priestesses and ritual "singers of Amun" at the god's temple in the Karnak complex of Thebes. The scrolls are tattered scraps, having been removed from tombs during an unregulated age of European colonialism and altered for the art market.
The oldest roll of papyrus in the Getty collection was the property of a woman named Webennesre and includes Spell 149, in which the deceased encounters 14 mounds in the netherworld, each with its own inhabitants. "Spells were inscribed on nearly every available space in burials," Dr. Scalf said. Some were painted on the interior and exterior of sarcophagi, others were imprinted on shrouds, statuettes, amulets and "magical bricks" embedded in the walls of tombs.
Another of the exhibition's highlights are three thin linen strips that were inked with spells and then wrapped around mummified bodies as part of the ritual embalming process. "The bandages brought the sacred texts in direct physical contact with the deceased, enveloping and protecting them," Dr. Cole, the show's curator, said. "That made the relationship of people to the Book of the Dead even more personal."
Once part of longer textiles applied to the cadavers of two men named Petosiris, the wrappings were torn off during the 19th century and sold in pieces. The bodies themselves may have been pulverized and sold as paint pigment (mummy brown) or medicine (mummia, a powder found on apothecary shelves throughout Europe).
Grateful dead
The show's coup de théâtre is a papyrus rendering of the Hall of Judgment made for Pasherashakhet, a "doorkeeper" who served the moon god Khonsu at Karnak. The vignette detail shows an episode from Spell 125, in which the deceased appears before Osiris and a tribunal of gods while his heart — believed to be the site of the intellect — is weighed by Anubis, keeper of the kingdom of the dead.
On one side of the scale is the heart; on the other, the feather of the goddess Maat, the embodiment of truth and justice. If Pasherashakhet's heart equals the weight of the feather, he will be admitted into the next world. If the heart is too heavy, meaning his sins outweigh his good deeds, the crouching, open-mouthed Ammit the Devourer will consume and consign him to a second, and lasting, death.
In the accompanying hieroglyphics, Thoth, the ibis-headed god of writing, announces the result: "His heart is safe upon the scale without fault found."
Pasherashakhet has passed the test. It is time to join Re and climb aboard the solar boat.
There is a spell for that, too.
Advertisement
Podcasts & Videos
London Review of Books
More search Options
Advanced search
Search by contributor
Browse our cover archive
Browse by Subject
Arts & Culture
Biography & Memoir
History & Classics
Literature & Criticism
Philosophy & Law
Politics & Economics
Psychology & Anthropology
Science & Technology
Latest Issue
Contributors
About the LRB
Close Readings
Balmorality
Fraser macdonald.
I love Balmoral ​. Not the castle, though it's fine if you like a bit of crenellated cream puffery. But I love the hills and woods of the Balmoral estate, the restrained charisma of the River Dee as it winds through the farmland of Crathie. The 'scenery became prettier & prettier', Queen Victoria wrote on her first trip to Balmoral, '& there is much agriculture...
Exceptionalism is the essence of Balmorality. There is no need to break the rules because they have been written in such a way that the private interests of the royal family are secured. Such arrangements are indefensible, unfitting and completely normal.
James Butler
O n 26 October ​ more than 150 trade unionists and Palestinian solidarity activists blockaded the main entrances to a factory site in Sandwich, Kent. The factory is operated by Instro Precision – a subsidiary of Elbit Systems, Israel's largest privately owned weapons company – and produces military surveillance and targeting devices. The picketers were responding to a call...
In recent years the UK government has become increasingly hostile to Freedom of Information requests on arms, but there is enough publicly available data to be certain that the planes currently flattening apartment blocks and refugee camps in Gaza rely on components engineered and manufactured in Britain.
'The Refugee Problem'
Leila farsakh.
A lmost ​ a month has elapsed since Hamas fighters broke the siege that Israel has imposed on the Gaza Strip for more than sixteen years, murdering 1400 Israelis, 300 of them soldiers, and injuring 2600 others. The war that Israel has launched in retaliation has already killed 9000 Palestinians, more than a third of them children. More than 20,000 have been injured. A million Palestinians have...
The brutality of Hamas's attack shattered Israel's definition of itself as a post-Holocaust sanctuary that guarantees protection for the Jewish people inside and outside its boundaries. Israel's response isn't simply vengeful; it's existential.
A History of Interest
Jamie martin.
T he earliest known ​ interest-bearing debt is recorded on a 4500-year-old clay cone from southern Iraq. Its cuneiform inscription narrates a border dispute between two ancient Sumerian cities, Umma and Lagash, over control of a fertile plain and a debt in barley that the former owed to the latter. Unable to repay the debt, which had grown to astronomical proportions, Umma's ruler...
Pleasure is supposedly more valuable today than it will be tomorrow; deferral has a cost. But to the canonists, unlike the capitalists, this made no sense. Time wasn't something that could be bought or sold.
Keep the Con Going
Rosa lyster.
E veryone loves ​ a con artist. Since her indictment in 2018 for defrauding investors in her blood-testing startup of $700 million, Elizabeth Holmes has been the subject of two books, four documentaries and a hit miniseries. Anna Delvey, who posed as an heiress in order to swindle banks, hotels and benefactors, got out of prison last year and has since launched a podcast and released a single...
Advance-fee scams – sometimes called 'Nigerian prince scams', although they mostly originate in other countries – have become a hackneyed example of online fraud. But Blay-Miezah and his varyingly complicit associates managed to keep the con going for almost twenty years, extracting hundreds of millions from investors, despite warnings from a number of prominent people, including Henry Kissinger and Shirley Temple.
The Unnecessary Bomb
Andrew cockburn.
Even today, conversations on the topic with otherwise well-informed Americans tend to elicit reminiscences of how fathers and other relatives, veterans of the Pacific and European wars, had nurtured mordant expectations that they wouldn't survive the prospective invasion of the Japanese home islands. They had been saved by the atomic bombs that had brought about Japan's surrender. But Henry Stimson, the former US secretary of war, has been highly selective in the evidence presented.
'Little Boy' exploded over Hiroshima at 8.15 a.m. on 6 August 1945, wiping most of the city off the face of the earth and killing eighty thousand people instantly. But the 'shock' to the leadership in Tokyo envisaged by the former US secretary of war Henry Stimson failed to materialise.
In the latest issue
16 november 2023.
Florence Sutcliffe-Braithwaite: Bad Blood
Andrew Cockburn: The Unnecessary Bomb
Deborah Friedell: Short Cuts
Leila Farsakh: 'The Refugee Problem'
A.E. Stallings: 'The Golden Shrug'
Oliver Cussen: Alexis de Tocqueville
James Butler: Up in Arms
Jan-Werner Müller: Poland after PiS
Jamie Martin: A History of Interest
Hugo Williams: 'A Brief Exchange'
Daniel Trilling: Stamford Hill to Aldgate
Rosa Lyster: Keep the Con Going
Jo Applin: At Cosmic House
Bee Wilson: Elizabeth Taylor's Magic
Freya Johnston: 'Yellow Book' Lives
Michael Wood: At the Movies
Mark Ford: Langston Hughes's Journeys
John Mullan: 'Demon Copperhead'
Fraser MacDonald: Diary
Delightfully Distracting
This Christmas, give them a gift that lasts all year
Florence Sutcliffe-Braithwaite
G ary Webster ​ was seventeen when he was told he had Aids and might have just two or three years to live. It was early 1983 and he was at Treloar's, a boarding school for children with haemophilia and other disabling conditions. He had to give the news to his parents himself. In his written statement to the Infected Blood Inquiry he said the 'worst thing' was the stigma. He...
Ultimately, the companies responsible for producing and distributing infected blood products paid more than a billion dollars in compensation worldwide, but most victims never got a penny.
Stamford Hill to Aldgate
Daniel trilling.
B etween ​ 1881 and 1914, around 150,000 Jewish immigrants from Eastern Europe settled in Britain, fleeing poverty and pogroms in the Russian empire. Most of them made their homes in the slums and tenements of London's East End, but by the middle of the 20th century many had moved to Hackney, a few miles up the road. Hackney isn't in the East End – to believe otherwise is, as...
Alexander Baron was an atheist from a young age, telling his parents that if they insisted on having him bar mitzvahed he would hide a ham sandwich in his pocket and place it on the Torah scrolls during the ceremony. His character's humour and diction was 'as much native East End as it is Jewish'. But there are times when, however remote your connection to an identity might seem, the world refuses to let you forget about it.
'Demon Copperhead'
John mullan.
A bout two-thirds ​ of the way through Barbara Kingsolver's Demon Copperhead , the eponymous narrator, now at high school in a poor town in Virginia, finds himself branded as 'gifted' by a perceptive teacher. This means that he has 'to do the harder English, which was a time suck, reading books'. By this stage of the novel, you know that he secretly respects good...
Barbara Kingsolver's reason for following the plot of Dickens's David Copperfield so closely is simple. In the acknowledgments, she thanks Dickens for 'his impassioned critique of institutional poverty and its damaging effects on children in his society. Those problems are still with us.' Demon Copperhead sets out to revive a kind of creative indignation.
Poland after PiS
Jan-werner müller.
A liberal miracle ​ on the Vistula: on 15 October, despite efforts by the reigning right-wing populists to make it an unfair contest, a motley opposition alliance ranging from left to centre-right prevailed in Poland's parliamentary elections. Turnout was a record 74 per cent – higher than in the vote that ended communist rule in 1989. In a typical populist manoeuvre, Jarosław...
Rather than complacently celebrating Poland's 'return to Europe', we should be trying to understand why self-declared anti-liberals succeeded in the first place, and in what ways their politics might endure even if they lose at the polls.
Langston Hughes's Journeys
'T oo many dreams have been deferred for too long,' Joe Biden announced in his acceptance speech of 7 November 2020. It isn't unusual for American politicians to talk about dreams in their speeches, but they don't often quote from Langston Hughes, famous for his communist sympathies and irreverent poems ('Listen Christ,/You did alright in your day, I reckon...
In the crisis-ridden 1930s, Hughes was happy to combine the roles of activist, foreign correspondent and purveyor of agitprop verse. His most inventive and original poetry, however, had other sources, and in retrospect the most significant journey that he ever made was one of the shortest, from Times Square, where he spent his first night in New York on 4 September 1921, to 135th Street.
Elizabeth Taylor's Magic
A t ​ Elizabeth Taylor's funeral – which started fifteen minutes late, in deference to her own habitual lateness – Colin Farrell recited 'The Leaden Echo and the Golden Echo' by Gerard Manley Hopkins. In the last two years of her life, when he was in his thirties and she was in her late seventies, Farrell had become one of Taylor's closest friends. They met...
Nearly eighty years after she first starred in a film, Taylor is famous for two things: her intense screen beauty and her many marriages (eight of them, two to Richard Burton). But at least as central to her life were her close and enduring friendships with men.
'Killers of the Flower Moon'
Michael wood.
I n Martin Scorsese's ​ new film, Killers of the Flower Moon , a man asks another man to ask another man to kill another man. This sounds like the beginning of a joke, and the degree of delegation verges on the comic. The last man is killed, so the rest of the story is not funny. But then why are the first and second men screaming at each other in a farcical quarrel about back and front?...
It's too late in the day, and too late in the genre, for a gangster movie to be anything other than ironic in relation to morality. But then Scorsese's Killers of the Flower Moon is not only a gangster movie, it is also an attempt to record historical, interracial harm.
Palestinianism
Edward Said wrote of Palestinians as witnesses to a century defined by ethnic cleansing, wars of national liberation, and migration, in restless, nomadic pursuit of freedom: 'a counterpoint (if not a cacophony) of multiple, almost desperate dramas'. Said's Palestinianism exemplified the qualities he admired: open-ended and exploratory, resistant to the doctrinal and racial fixity – the dark historical fatalism and exclusionary fear of the other – that Zionism embodied. If Zionism was the song of a single people, Palestinianism held out the hope of a non-sectarian future for both peoples. Palestinian freedom, whether in the form of a sovereign state neighbouring Israel or – the position he defended after Oslo – a binational state, represented 'a beginning', a dynamic intervention in history, rather than a return to origin. And yet his vision also looked to the past, betraying a wistful attachment to his childhood memories of colonial Cairo, where Arabs and Jews, Muslims and Christians had lived beside one another.
The themes that echo through Edward Said's writing – the preference for exilic over rooted writing, the idea of 'contrapuntal' criticism, the insistence on secular humanism, worldliness and universality – can all, indirectly, be traced to Palestine. Not to the land itself, or to the people, but to the metaphor, the region of the mind, that he fashioned out of them.
The Compass of Mourning
Judith butler.
T he matters most in need of public discussion, the ones that most urgently need to be discussed, are those that are difficult to discuss within the frameworks now available to us. Although one wishes to go directly to the matter at hand, one bumps up against the limits of a framework that makes it nearly impossible to say what one has to say. I want to speak about the violence, the present...
We are to condemn or approve, and that makes sense, but is that all that is ethically required of us? In fact, I do condemn without qualification the violence committed by Hamas. This was a terrifying and revolting massacre. That was my primary reaction, and it endures. But there are other reactions as well.
From the blog
Repetition compulsion.
Suella Braverman finally goaded Rishi Sunak into sacking her as home secretary yesterday morning. The nominal cause was the editorial Braverman . . .
Keep those pencils ready
Inigo thomas.
In the last week of October the digital dimension of the entire British Library vanished. Just like that. No catalogue, no internet, no way to . . .
In Tel Aviv
Sophia goodfriend.
Israeli airstrikes have reduced entire neighbourhoods in Gaza to rubble while a near total siege has deprived the population of vital supplies . . .
A Bookseller and Many Journalists
Mahmoud muna.
I was shelving some books when the American journalist walked in. Many international reporters have come to Jerusalem since 7 October, staying . . .
The First Folio at 400
Sam kinchin-smith.
The chance meetings, narrow escapes and spooky coincidences that fill Shakespeare's romances are also a feature of the histories and provenances . . .
Across the Border
Loubna el amine.
Samir Ayoub pulled his sister out of the burning car where her three daughters, Remas, Taleen and Layan, aged fourteen, twelve and ten, together . . .
Critical Theory at 100
Eli zaretsky.
Any reference to the current world situation – war, climate change, Trumpism and so on – forces one to ask whether Habermasian critical theory . . .
Can you see the avocado?
A letter to President BidenYou call for a 'humanitarian pause', which I do not understand. What does a pause mean in the middle of such carnage? . . .
Collections
Analysis gone wrong.
Unorthodox psychoanalytic encounters in the LRB archive by Wynne Godley, Sherry Turkle, Mary-Kay Wilmers, Nicholas Spice, Mikkel Borch-Jacobsen, Jenny Diski, Brigid Brophy, Adam Phillips, D.J. Enright...
Writing about drinking by Victor Mallet, Anne Carson, John Lanchester, Wendy Cope, Christopher Hitchens, Tom Jaine, Jenny Diski, Marina Warner, Clancy Martin and John Lloyd. 
War on God! That is Progress!
Writing about anarchism in the LRB archive by Steve Fraser, Susan Watkins, T.J. Clark, Zoë Heller, Hal Foster, Wes Enzinna and Jessica Olin.
Suffering Souls
Writing for Halloween by Leslie Wilson, John Sturrock, Thomas Jones, Michael Newton, Marina Warner and Gavin Francis.
Ministry of Apparitions
Writing about superstition by Matthew Sweeney, Hilary Mantel, Malcolm Gaskill, Patricia Lockwood, Theodore Zeldin, Katherine Rundell, Peter Campbell, Barbara Herrnstein Smith, Angela Carter, Ian Penman...
The day starts now
Summer morning reading from the LRB archive by Angela Carter, Eleanor Birne, Steven Shapin, Tom Crewe, Patrick McGuinness and Jenny Diski. 
Summer lunchtime reading from the LRB archive by James Meek, Penelope Fitzgerald, Bee Wilson, Colm Tóibín and Rosa Lyster. 
Oh What A Night
Summer evening reading from the LRB archive by Anne Carson, Rosemary Hill, John Gallagher, Zoë Heller, Anne Diebel and Patricia Lockwood.
World Weather
From June 2022 to June 2023, the LRB has been collaborating with the World Weather Network, a constellation of weather stations set up by 28 arts organisations in oceans, deserts, mountains, farmland,...
Writing about thinking up other worlds by Glen Newey, Terry Eagleton, Sheila Fitzpatrick, Susan Pedersen, David Trotter and Anthony Pagden. 
In the Classroom
Writing about teaching and learning by William Davies, Ian Jack, Jenny Turner, Thomas Jones, Lorna Finlayson, Paul Foot, Wang Xiuying, Marina Warner and Stefan Collini.  
Plainclothes in our Living Rooms
Writing about the police by Barbara Wootton, Daniel Trilling, Alice Spawls, Adam Reiss, Ronan Bennett, Thomas Jones, Paul Foot, Katrina Forrester, Melanie McFadyean, Matt Foot and Christopher Tayler.
Little Monstrosities
Writing about dog/human bonds by Hannah Rose Woods, Elizabeth Marshall Thomas, Iain Sinclair, Michael Burns, Anne Carson, Alison Light, Frank Cioffi, Amia Srinivasan and Jenny Turner.
LRB Winter Lectures 2010-2020
Judith Butler on who owns Kafka; Hilary Mantel on royal bodies; Andrew O'Hagan on Julian Assange; Mary Beard on women in power; Patricia Lockwood on the communal mind of the internet; Meehan Crist...
How shall we repaint the kitchen?
Writing about colour in the LRB archive by Ian Hacking, Anne Enright, John Kinsella, Alison Light, Julian Bell, David Garrioch, Emily LaBarge and Stephen Mulhall.
London Review of Crooks
Writing about how (not) to commit fraud by Walter Benjamin, Deborah Friedell, Daniel Soar, Vadim Nikitin, Steven Shapin, Pooja Bhatia, James Lasdun, Bee Wilson, John Lanchester and Robert Marshall-Andrews. 
The view from here and now
Writing about memory and history by Hilary Mantel, Thomas Nagel, Salman Rushdie, Eric Hobsbawm, Jorie Graham, Tom Crewe, Rosalind Mitchison, Adam Phillips and Steven Mithen.
Plato made it up
Writing about myth and the stories we tell ourselves by Margaret Anne Doody, Marina Warner, Mary Beard, Anne Carson, James Davidson, Tom Shippey, Joanna Kavenna, Lorna Sage and Michael Wood.
A Child Let Loose
Writing about children's literature by Joan Aiken, Bee Wilson, Marina Warner, Wendy Doniger, Rosemary Hill, Jenny Turner, Marghanita Laski, Andrew O'Hagan, Jenny Diski and Gillian Avery.
Down among the Press Lords
Writing about the press by Andrew O'Hagan, Ross McKibbin, Jenny Diski, James Meek, Suzanne Moore, Mary-Kay Wilmers, Alan Rusbridger, Thomas Nagel and Raymond Williams.