Writing Prompts
Make Writing A Habit
The Ultimate Cover Letter Checklist: What to Include in a Cover Letter
Peanut butter and jelly. Milk and cookies. Resumes and cover letters. Some things are just better together.
Now, it may not be delicious or sweet—or even very good to eat—but a cover letter is still one very important half of a perfect pair—at least when it comes to applying for jobs. A cover letter is a short, one-page letter that you send along with your resume when applying for a job. It allows you to showcase your skills, interest, and intent, and it is used to expand upon the information in your resume, particularly as it relates to your work experience. Crafting the perfect cover letter is extremely important because it gives you the opportunity to explain, in detail, how and why you are the perfect fit for a particular position. It also gives you a chance to show your personality and demonstrate to the employer why the company would benefit from hiring you.
The Cover Letter Checklist: What to Include
✓ The same full contact information as your resume. Include your name, mailing address, phone number, and email address and a link to your LinkedIn profile or, if you have one, your personal website.
✓ A consistent look . Make sure that your resume and cover letter match in style and presentation.
✓ Paragraph sections. Include a salutation, opening (one paragraph), main body (one to two paragraphs), and closing (one paragraph).
Salutation: This is your greeting (such as Dear Ms. Meya Fransson ). Try to get an exact name instead of using To Whom It May Concern .
Opening: Briefly introduce yourself. State the position you are applying for and why you are a great fit. Demonstrate to the reader your strengths in a few powerful lines.
Main body: Get to the nitty-gritty about how and why you are best for the job. Look at the qualifications, experience, and skills outlined in the job description and show the reader how you match these. Explain some of your greatest past accomplishments. Focus on the company's requirements and what it needs; try to do so without the use of "I" statements. When writing this section, always keep the following question in the back of your mind: Why should we hire you?
Closing: This should be a quick summary of what you talked about in the body to reiterate what you bring to the table. Thank the employer and suggest a meeting. Sign off in a polite and professional manner.
✓ The right amount of white space —not too much or too little.
✓ A length of about half a page (one full page including your contact information and that of the recipient).
✓ No spelling, grammar, or punctuation errors.
✓ Personalization. The letter must include a salutation and be addressed to the right person.
✓ Your key skills as they relate to the position being applied to, written in the same way that they are written in the job posting to increase your chances of making it through the applicant tracking system (ATS).
✓ The reasons why you would be best for the position . Include knowledge, skills, and experience as they relate to the job posting.
NOTE: Each and every cover letter you write must be tailored to a specific job and employer. You cannot reuse a cover letter or work from a template, simply changing words here and there. The more customized your letter is, the greater your chances will be of making it through the system, getting your letter read by the hiring manager, and getting an interview.
What to Omit and Avoid
✓ Avoid clichés , such as the following:
"To Whom It May Concern"
"My name is . . ."
"I am writing to express my interest in . . ."
"I'm probably not the best candidate, but . . .""I am applying for the role of [title] at [Company] . . ."
✓ Never reuse a cover letter. Start fresh each and every time. It's okay to use a guideline, but never use the same cover letter twice.
✓ Don't be vague. Be specific, especially in outlining your skills as they relate to the position.
✓ Don't repeat your resume. Instead, discuss your work history and emphasize any major accomplishments that relate to the position you're applying for. Expand on certain aspects in detail to tell a story about your accomplishments, but don't tell the reader what he or she already knows.
Design Elements
✓ Be consistent . Make sure that your resume and cover letter match in style and presentation.
✓ Keep it short . One page, at most (about 250–350 words). The hiring manager will admire your ability to be concise.
✓ Keep it succinct . Try to use short sentences instead of long ones, and try to keep each paragraph to five lines or fewer.
✓ Use numbers and metrics . These really make your accomplishments stand out and help draw the reader's eye.
✓ Use boldface if you want to emphasize something, instead of underlining or italics.
✓ Avoid graphics , pictures, images, tables, etc.
✓ Use a common document type . Unless the employer asks for a specific format, prepare your cover letter as a Word document (.doc or .docx). Word documents, as opposed to PDFs or other file types, are the most common and are therefore the easiest to be emailed/attached, opened, and read.
✓ Format appropriately . Use a standard business letter format, listing your name and address, the date, and the recipient's name and address first, followed by the salutation and substance of the letter. The main body of your letter will vary from industry to industry, but a rough outline looks like this:
State the position you are applying for, including any job posting numbers.
This is where you hook the reader in.
This should be one or two paragraphs in length.
How do you fit in? What do you bring to the table? How do your skills match those required for the position?
Thank the reader.
Show enthusiasm for the position.
Restate the best way(s) to contact you (phone, email).
Ask for an interview.
✓ Include white space (or negative space). This refers to margins (the areas between the main content and the edges of the page), gutters (the vertical space between columns), and the spaces between lines of type and graphics or figures. Having a balance between white space and content will keep your cover letter from looking cluttered.
✓ Use an appropriate font style, size, and color . Use a font that is easy to read and that doesn't distract from your message. Fonts such as Arial, Calibri, Verdana, Times New Roman, Georgia, Lucida, Tahoma, or Trebuchet were designed for the web and are commonly accepted. The font size should be between 10 and 12 point, and the color should be consistent throughout (black).
✓ Use one-inch margins all the way around your cover letter. This will ensure that no information gets cut off if a paper copy is printed.
Spelling, Grammar, and Punctuation
✓ Attention to detail . Spelling and grammar are important indicators of a candidate's attention to detail; they highlight defects instead of spotlighting qualities. It is nearly impossible to recover from spelling errors in your cover letter.
✓ Action words . Use words that convey action, such as advised, examined, oversaw, prepared, resolved, and compiled.
✓ Consistency . Be consistent with your punctuation throughout. This includes using only single or double quotation marks, using the serial comma consistently, and using only straight or curly quotes.
✓ Acronyms . Always make sure to spell out any acronyms in full upon their first use, followed by the acronym in parentheses.
✓ Editing . Make sure to take the time to thoroughly edit and proofread your cover letter. Even the smallest spelling mistake can have a disastrous effect, so pay extra attention when reading through this document. You may even want to use a professional editing service to have an extra set of professional, discerning eyes catch any errors you may have missed. A hiring manager who sees mistakes in your cover letter won't take you seriously and will think you are lazy, which also makes it more likely your application will be rejected.
✓ Punctuation . Make sure to use punctuation marks properly. Know the difference between a hyphen (-), an en dash (–), and an em (—) dash; when and how to use a semicolon (;); how to use a comma properly (,); and that a period (.) goes at the end of each complete sentence.
✓ Capitalization . Capitalize words correctly. Do capitalize names; proper nouns; names of cities, states/provinces, and countries; languages; company names; brand names; and months. Do not capitalize job titles (unless they come before a name); college/university majors; important-sounding career words that aren't proper nouns; seasons; or directions.
✓ Style. Be formal in your letter, but don't be afraid to let your personality shine through. Be true to yourself in your language and tone.
Bonus Tips for an Awesome Cover Letter
✓ Get to know the company's culture (read its website; look at its LinkedIn page) so you can write like one of the team members and show that you'd be a perfect fit.
✓ Regardless of whether you're fresh out of university or 10 years into the workforce, try to focus on your work experience, not your education.
✓ Be a storyteller. If possible, tell a story. Explain how you came to learn about this company; what brought you here? Try to connect in a way that makes you stand out from the rest.
✓ Show your future employer that: a) you're going to excel in the position; b) you're friendly and likable, and you get along well with others; and c) you're going to be a great fit.
✓ Write like a real person—don't be robotic and overly formal, but also don't be super excited and so over the top that you seem disingenuous.
✓ Read over the company's website and try to write in its "voice."
✓ Show interest and enthusiasm about what you have to offer and what the company can offer you.
✓ Stay positive and focus on your strengths; don't apologize for not having the right experience or exact educational background.
✓ Use an active voice instead of a passive voice.
✓ Be yourself, not fake or too formal. You want to appear sincere, approachable, and real, so make this come through in your writing.
So there you have it: the ultimate cover letter checklist. Remember, the cover letter is like peanut butter to jelly or cookies to milk—you can't just submit one without the other when applying for a job. And, as you can see, the cover letter is a necessary (even mandatory) part of the job application process. Your resume isn't enough, and most employers require that you submit a cover letter along with your resume to expand on your skills and to show how you'd be a perfect fit for the position. Taking into consideration things to include, things to avoid or omit, design elements, and spelling, grammar, and punctuation, you should be well on your way to crafting your best cover letter yet.
Share this:
Cover Letter Checklist : Learn How To Impress Recruiters

Let's start with the cover letter.
Cover letter checklist – What Items to Include in the Content
How about a formatting checklist, spelling and grammar checklist, you followed all cover letter checklist points.
You have found the perfect job. You apply with the self-confidence that you have the needed experience and knowledge. But they reject you…
A day of a Recruiter is full of applications – colorless and long. Take time to make your cover letter impeccable and you will be noticed!
In the following lines, we're going to show you cover letter checklist points, so next time you need a great cover letter, you'll have all you need, just one click away.
Here is what we have for you:
How to introduce yourself and seize recruiters' curiosity immediately.
Simple ways to show yourself in the best light
The best strategy to seal the deal at the end of your cover letter.
How to correct your cover letter and make it look compelling.
Let's start with the cover letter.
Upload & check your resume.
Drop your resume here or choose a file . PDF & DOCX only. Max 2MB file size.
The beginning of your cover letter should be something that is going to be remembered. Introduce yourself with enthusiasm, brief the company why you love doing what you do. Show them that you are driven by passion.
Verify your contact information
Imagine this situation: A recruiter from your most wanted company loves your resume and cover letter and wants to invite you to an interview. They call you immediately, but the answer they get is "Wrong number"… Why? Because you mistyped it.
This is one of the most common reasons why people don't get invited to interviews or don't receive feedback. Because they mistyped their mail or phone number. So, always double-check your contact information.
Customize your greeting
You should always try to customize your greetings by starting with "Dear" and calling the hiring person by name. Try as hard as you can to find the name of the person, who is going to read your cover letter. This could mean calling the company, explaining to them that you are applying for one of their positions and asking for the name of the hiring manager.
We know it sounds strange, but believe us, this makes a very good impression.
However, sometimes it is a struggle to find the wanted recruiter and you will need to use more generic greetings, such as "Dear Human Resources Manager" or "Dear Hiring Manager".
Build upon your resume bullet points and provide actual examples
One of the biggest mistakes that people make when writing their cover letter is that they just repeat what they have already said on their resume. Don't do that. When the hiring manager sees a cover letter, he expects to learn more about you.
Look through your resume and see which points are most valuable as an experience for the position you are applying for. Keep them in mind and add real examples from your work.
Answer the why question
Why have you chosen this company?
Every company wants to feel special. Believe us, they will find out if you have used your cover letter to apply for 1000 more companies. Show real interest in the position.
If you have some personal story connected to the company, share it. If you do not, explain why you like the organization, show them that you know more than just their name. This small research is useful for you too, because at least you will know what their main products or services are. And yes, there are people who don't know what the company is doing, when they go to an interview. Please do not be like them, show that you care.
Adapt your cover letter to the job description. Speak about your personal experience and how it relates to the company you're applying for.
Imagine this situation: The company is looking for somebody, who has worked with customers and remains under control in stressful situations. Tell them an actual example of a situation with a customer, that you have handled.
They want an experienced manager, working with technical projects and you are in this sector? Tell them all of the projects you have managed and have finished successfully.
Speak about your transferable skills if you're switching careers or you are early on in your job hunting. If you are just starting your after college journey or you are diving into something new, you won't have a lot of experience to add. That is absolutely okay, write about your experience in school or in the university or even in an unrelated work field. Tell them how you can transfer those skills.
For example, if they are looking for a person with a team spirit, use your experience in group projects in your school or university.
Closing paragraph
Now, you have poured out your soul in your cover letter, it is time to shine for one last time. The key here is to finish on a high note, short and strong.
We all know everyone's favorite closing sentence "I look forward to hearing from you". Well, if you use this, it is possible not to hear from them. Don't be sad, there are plenty of ways you can have a good closure.
"I am really excited to learn more about the position of [name of the position] and demonstrate why I am a great fit for your company."
"If I'm hired for this job, I'll exemplify the passion and commitment that helped me grow [name of your old company] business by 30% in just one year"
End with signature, name, and best regards.
A couple of last clicks and the cover letter is ready. It is time to sign it.
Like you did in the opening, you should keep the formal tone and show respect to the person who is going to read your letter. The old golden hits such as "Best regards" and "Best wishes" plus your name will do the work.
Okay, now you are ready with the content. Now it's time to make it shiny.
There are a couple of easy steps that are going to make it look professional, and yet not boring.
Business letter format
The best way to format your cover letter is as a business format.
And if you want to make it even better, you can use the same design that you used in your resume. This way they are going to be perfectly connected.
If you are still wondering how to format it best, here you can check out lots of different cover letters. If you are lucky enough, you can even find the perfect one for your wanted position.
Contact information
Make room for your contact information, keep it separated, with higher font-size and color different than black. This catches the attention of the Hiring Manager at the moment they open it.
Because you are drawing attention to your contacts, you should keep in mind to have a professional email address. If your address is something like "[email protected]" or "[email protected]" you won't really have much of a chance.
Margin, font size, and line spacing tips
Let's face it, your cover letter won't be very representative if all of the symbols are too close to each other, or if the font size is so small that you have to put glasses on.
There are simple rules that you can follow and you will have a readable letter.
Have a single blank line spacing between the paragraphs
Line spacing of 1.5 in the paragraphs.
Font size could be between 10 and 12 points – it should be readable
Align it to the left or Justify
Margins could be left at normal (1 inch)
Keep it up to one page.
Imagine this situation: You are a hiring manager and there are 125 applicants for the position. More than half of them have a cover letter. You are going through the pile of resumes and letters and around the hundredth one, you see a letter, which is two pages long. Would you read it?
Most probably no, because you have read a hundredth more before that.
This is part of the life of a Hiring manager, so if you want to be sure that they have read your letter, you should keep it short.
Spelling and grammar are some of the most important aspects of your resume and cover letter.
Nobody wants to hire somebody illiterate or lazy, so better look through these tips and make it perfect.
Use language that's familiar to every reader, only use industry jargon if you're sure the recruiter will understand the specific terms
Most of the time your application goes through the sharp eyes of a recruiter. However, they are not always familiar with the industry jargon and the twisted words in your work field, so it's better to keep it simple.
Consistent capitalization
Check if you start every new sentence with a capital letter. When you are writing on a computer, it will correct it automatically, however, some mistakes may occur.
Correct spelling
Double-check your content, you want to make the best impression. You can use Enhancv's content analyzer or Grammarly .
Consistent punctuation to end bullet points and sentences
We talked about consistent capitalization, but it is also important to remember to put periods, question, and exclamation marks in the right places. And don't forget the semicolons after bullet-points.
And voilà , you have a consistent and eye-catching cover letter. As you see, cover letters are an important part of your introduction to the company and we are glad that we can help you through this journey.
Keep in mind our cover letter checklist tips and you will increase the return rate of your job applications for sure.
We hope that the article showed you a new angle of cover letter writing. However, tell us your personal most interesting cover letter experience? Does it follow these tips and tricks?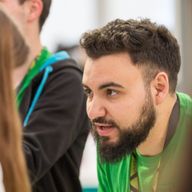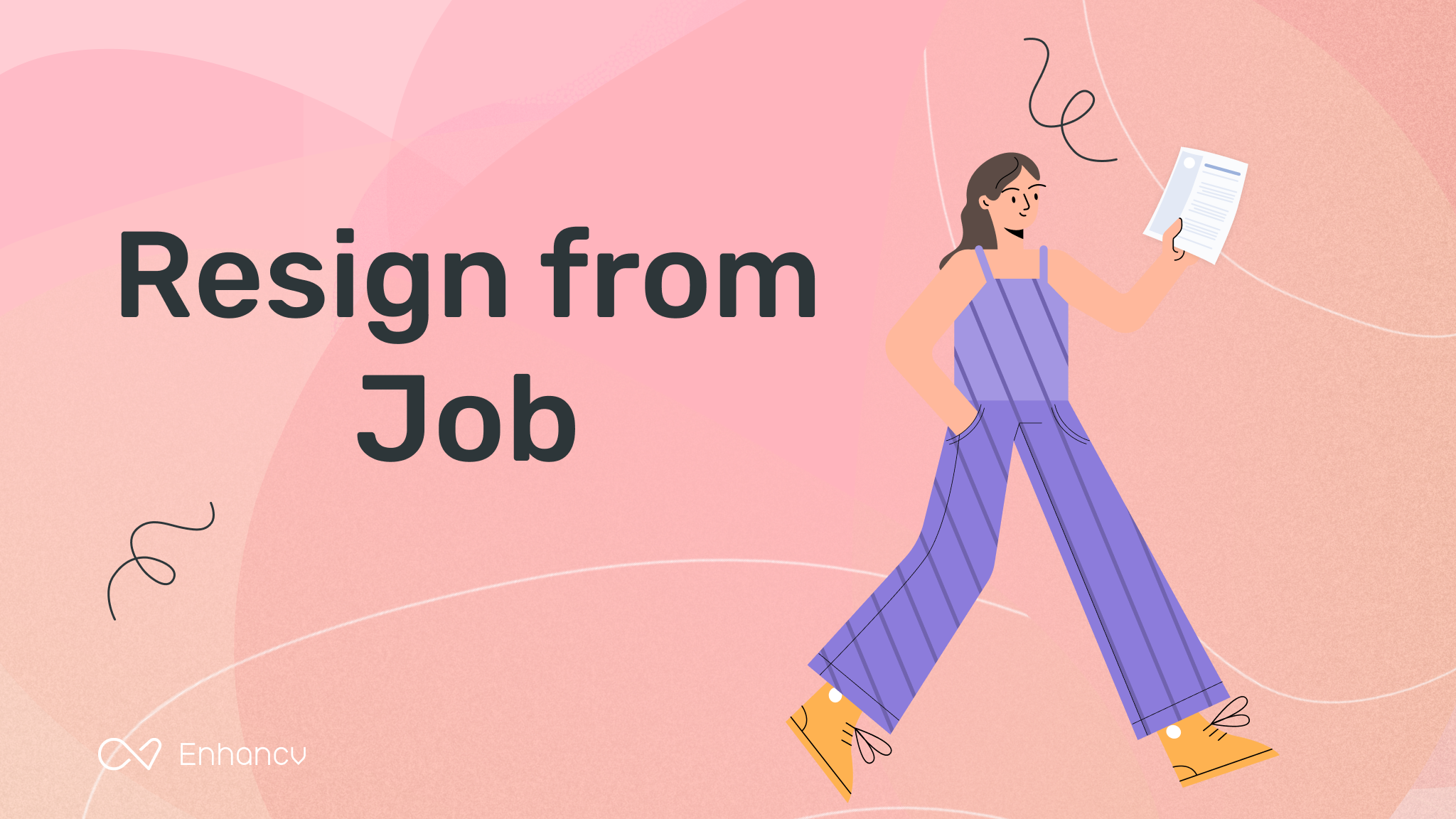 When is the Best Time to Resign from Your Job?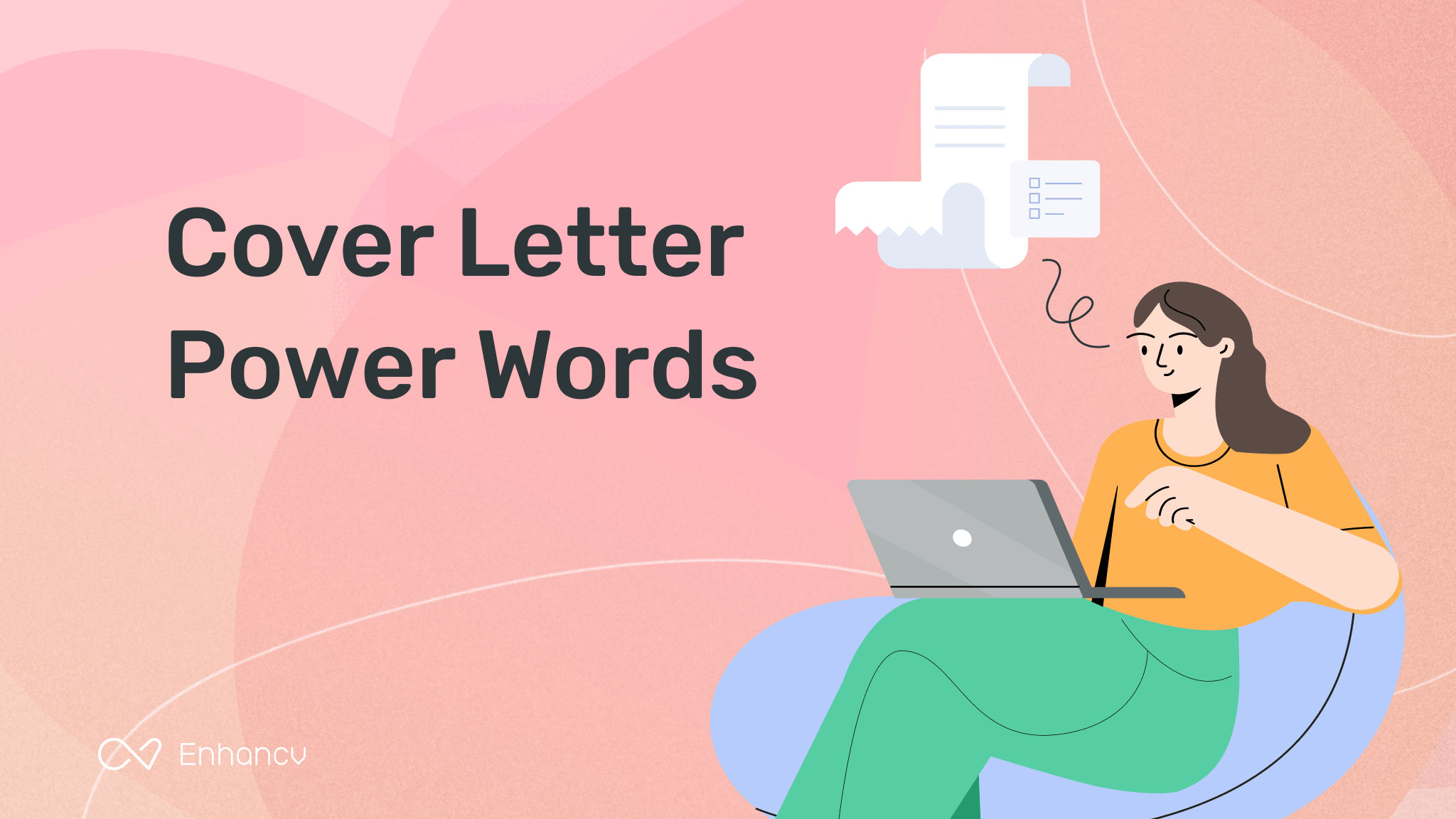 The Power of Power Words in a Cover Letter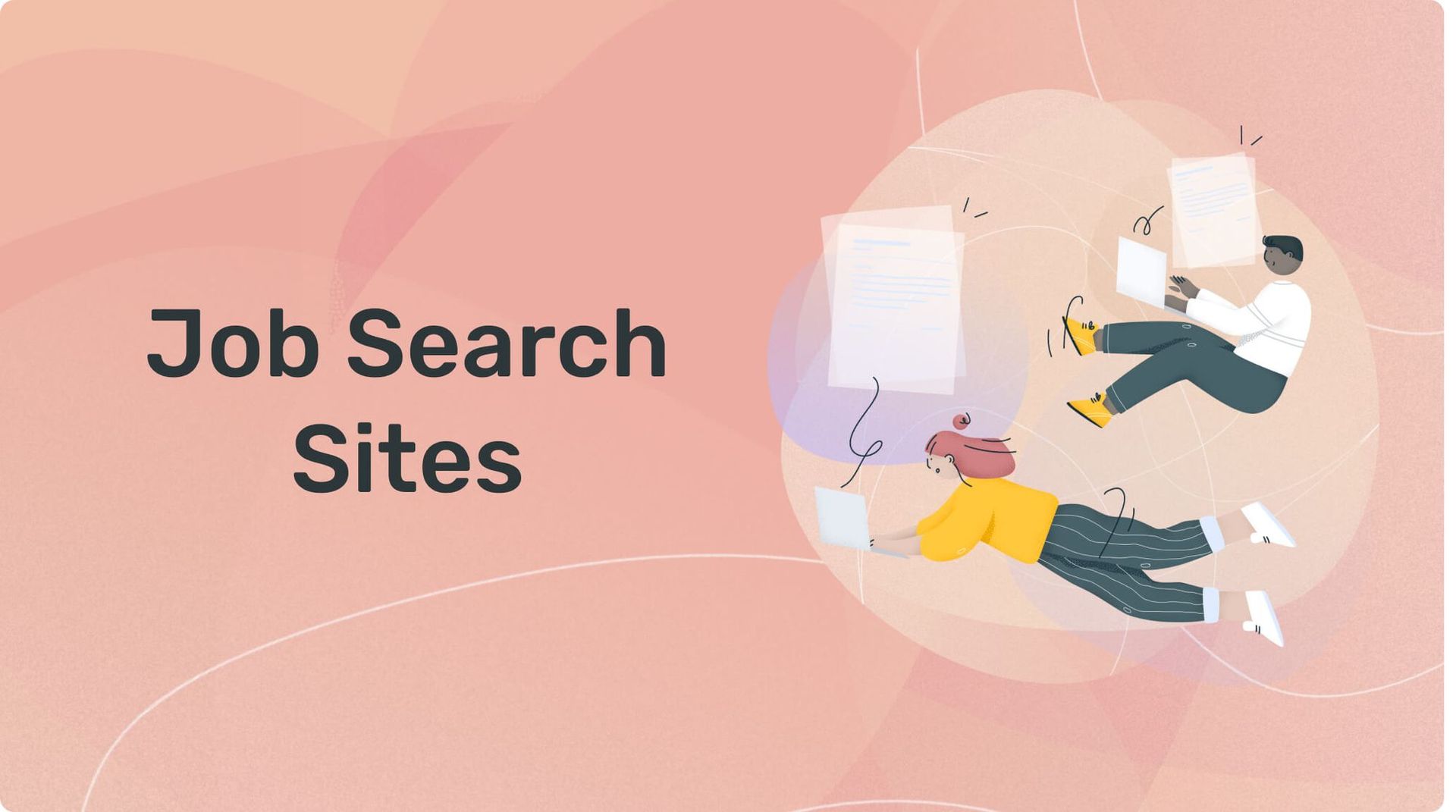 Which Are the Best Job Search Sites?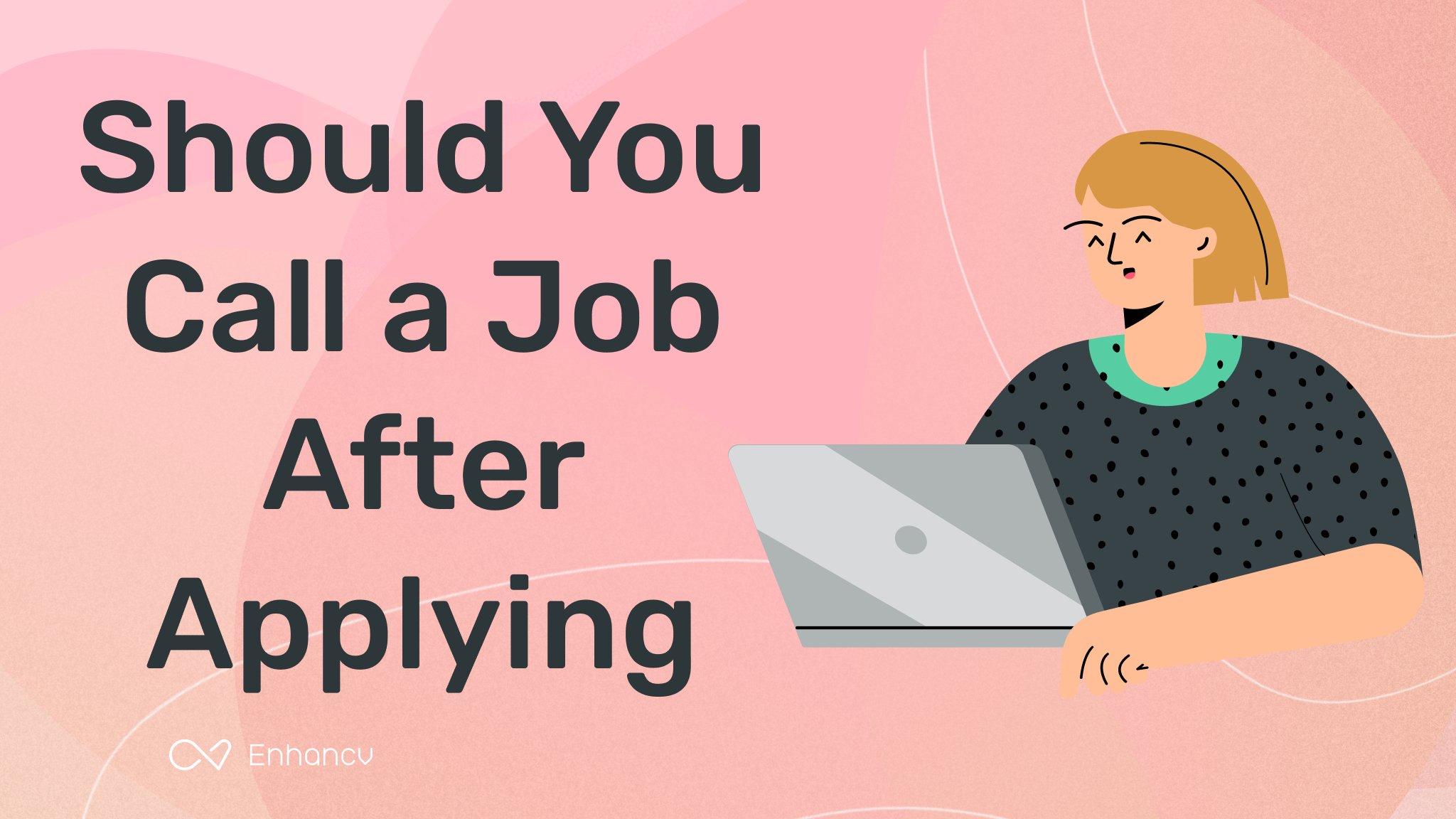 Making the Call: Will Calling After a Job Application Give You a Better Chance?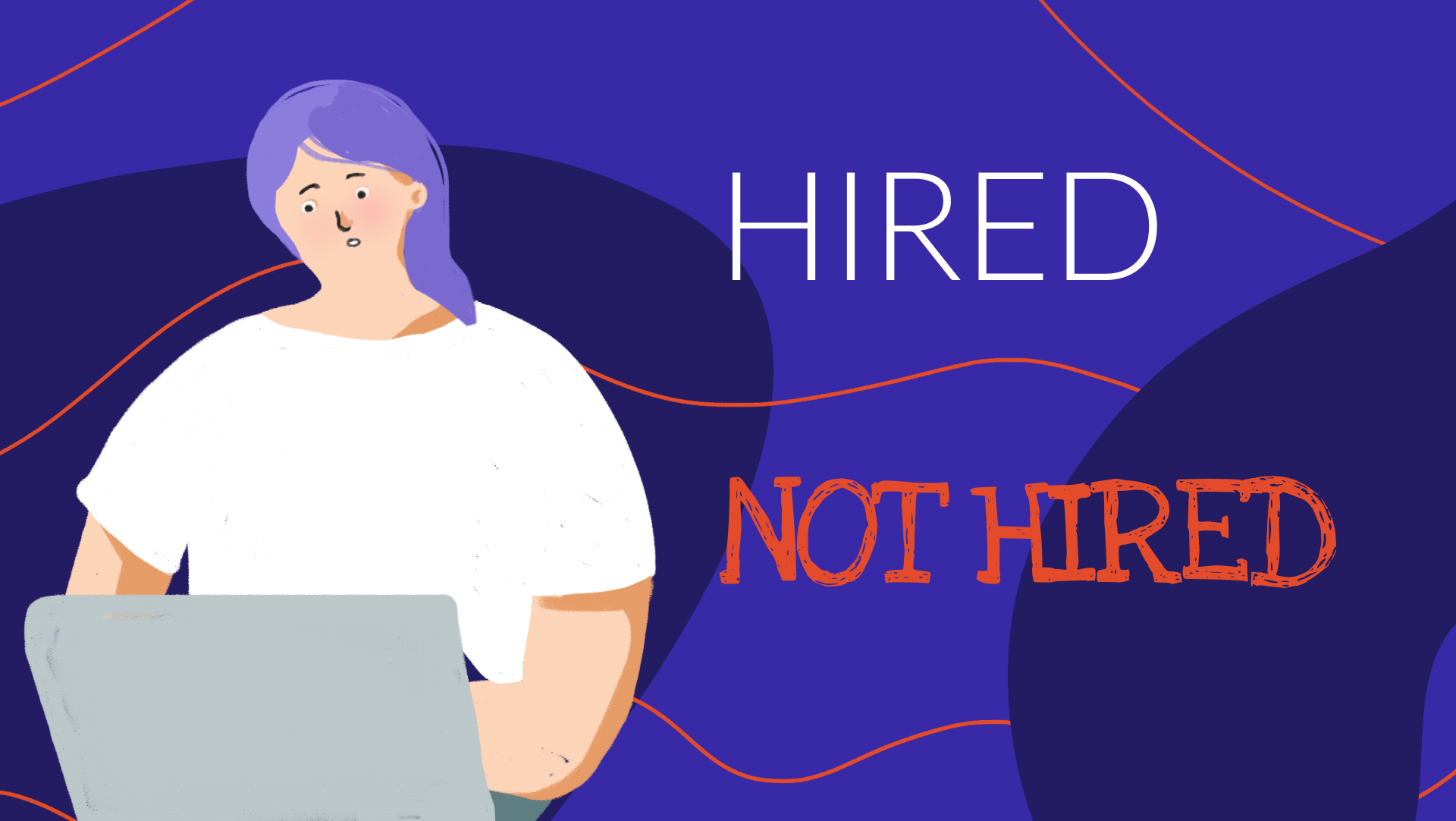 Which Resume Font to Use for Making an Outstanding Resume

How to Create a Combination Resume (+6 Unique Hybrid Resume Examples)
Create Resume
Terms of Service
Privacy Policy
HTML Sitemap
Resume Examples
Resume Templates
Resume Formats
Resume Checker
Resume Skills
How to Write a Resume
Modern Resume Templates
Simple Resume Templates
Cover Letter Builder
Cover Letter Examples
Cover Letter Templates
Cover Letter Formats
How to Write a Cover Letter
Resume Guides
Job Interview Guides
Job Interview Questions
Career Resources
Meet our customers
Career resources
English (UK)
French (FR)
Swedish (SE)
© 2023 . All rights reserved.
Made with love by people who care.