10 Interview Questions to Prepare For
Half the challenge of going for a job interview is not knowing what to expect. Many otherwise highly qualified candidates may be caught off-guard by questions they don't know how to answer. So, to help you prepare, here are the top 10 interview questions you could be asked — along with some excellent answers.
You'll probably be asked this at the outset. It's kind of meant as an ice-breaker, even if the thought of it makes you shudder. Don't be afraid to be personal. Talk about your hobbies and motivations, and feel free to showcase your personality. But don't go on too long. And try to relate what you say to the job.
Why Do You Want This Job?
No, the answer is not "for the money." Even if it is. Interviewers expect candidates to show off their knowledge of the company, and what appeals to them about the position they've applied for. So you should really know the ins and outs of the role and why you (might) want to work for that particular company.
What Is Your Greatest Weakness?
There's an art to answering this question; it involves spinning your weakness as a strength. You might say, for example, that you can be a bit of a perfectionist. But if you do, it's sensible to add that your drive to meet deadlines helps you to manage your time.
What Is Your Greatest Strength?
You might be proud of your crocheting skills, but is it relevant to the job? Always remember that you're (probably) not the only shortlisted candidate. So if your greatest strength is swimming 50 lengths in a lunch break and another's being a "people person," who's going to get the job in HR?
How Do You Handle Stress?
Bearing in mind that a smoke and a drink probably isn't an acceptable answer, try to come up with a concrete example of how you've dealt with pressure in the workplace in the past. Telling them you never get stressed isn't necessarily a good idea. Even if they believe you, they might just assume you've only worked in cushy environments.
Why Should I Hire You?
They're asking for your sales pitch with this one. Don't be modest. But don't be arrogant either. Recap the highlights of your resume and emphasize any qualifications and experience that meet the requirements for the job. And finish with your own USP.
Where Do You See Yourself Five Years From Now?
Maybe this job is just a stopgap. Maybe in five years' time, you won't want anything to do with this company. But whatever you do, don't tell them that. Instead, talk about your career progression goals and how your advancement will also be theirs. They might like to hear that you want to specialize and take on more responsibilities.
What Are Your Salary Expectations?
This is a horrible question. Not only can it knock you out of the contest if you quote a figure that's a little too high; but employers can also hold candidates to a figure that's well below average. Prior research is key. Find out the industry standard. And give a salary range instead of an exact sum — or, if possible, defer the question to your second interview.
Why Did You (or Will You) Leave Your Last (or Current) Job?
This isn't an opportunity to rail against another employer. That would just seem disloyal. Even if you're leaving under negative circumstances, focus your answer on the future. Talk about new opportunities. But also be factual and pragmatic.
Do You Have Any Questions for Me?
No, the interview hasn't ended. This question is just as important. Many employers ask this to gauge how interested you really are in their company. So you might want to ask about the management style, or what your predecessor went on to do. You could also ask about the prospects for career advancement.
Privacy Policy
Terms of Service
© 2023 Ask Media Group, LLC
Awards Season
Big Stories
Pop Culture
Video Games
Celebrities
How to Prepare for Your First Ghar Baithe Packing Job Interview
The idea of working from home has become increasingly popular in recent years, and many companies are now offering ghar baithe packing jobs. If you're considering applying for one of these roles, you'll need to be prepared for the job interview. Here are some tips to help you get ready for your first ghar baithe packing job interview.
Research the Company
The first step in preparing for your job interview is to do some research on the company. Find out as much as you can about their products, services, and mission statement. This will give you a better understanding of what they're looking for in an employee and what kind of work environment they have. It will also help you come up with thoughtful questions to ask during the interview.
Practice Your Answers
Once you've done your research, it's time to start practicing your answers to potential questions. Think about how you would respond if asked about your experience with packing or shipping items, or how you would handle customer service issues. Practicing your answers ahead of time will help you feel more confident and prepared when it comes time for the actual interview.
Be Professional and Polite
Finally, it's important to remember that even though this is a ghar baithe packing job, it is still a professional interview. Make sure that you dress appropriately and arrive on time. Be polite and friendly throughout the interview, and make sure that you answer all questions thoroughly and honestly. By following these tips, you can make a great impression on the interviewer and increase your chances of getting the job.
This text was generated using a large language model, and select text has been reviewed and moderated for purposes such as readability.
MORE FROM ASK.COM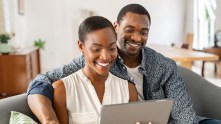 Best Sellers in Job Interviewing
← Previous page
Next page →
Amazon Newsletter
About Amazon
Accessibility
Sustainability
Press Center
Investor Relations
Amazon Devices
Amazon Science
Start Selling with Amazon
Sell apps on Amazon
Supply to Amazon
Protect & Build Your Brand
Become an Affiliate
Become a Delivery Driver
Start a Package Delivery Business
Advertise Your Products
Self-Publish with Us
Host an Amazon Hub
› See More Ways to Make Money
Amazon Visa
Amazon Store Card
Amazon Secured Card
Amazon Business Card
Shop with Points
Credit Card Marketplace
Reload Your Balance
Amazon Currency Converter
Your Account
Your Orders
Shipping Rates & Policies
Amazon Prime
Returns & Replacements
Manage Your Content and Devices
Your Recalls and Product Safety Alerts
Conditions of Use
Privacy Notice
Your Ads Privacy Choices
13 Top Books to Ace Your Next Job Interview [& Land the Job]
Interviews are one of the most nerve-racking parts of any job hunt. 
From fresh graduates to seasoned professionals, job-seekers are always looking for an edge to make it run smoother.
This is where interview books come in. 
By informing yourself about the interview process and learning how to "wow!" hiring managers, you increase your odds of landing that job you're after.
So to help you gain as much of an upper hand in job interviews as possible, we've compiled this list of 13 must-read interview books for 2023.
Let's check them out!
13 Must-Read Interview Books in 2023
#1. job interview masterclass.
If you want a book that breaks down job interviews into their most basic parts and gives you a window into a hiring manager's mind, look no further.
"Job Interview Masterclass" by Novorésumé has you covered!
Job Interview Masterclass is split into four main chapters:
The first one goes over topics such as how to research a company, what to do before your interview day, and how to dress to impress during the job interview itself.
The second chapter digs deeper and shows you the most important interview questions and everything you need to know to answer them effectively.
Chapter three focuses on behavioral interview questions and Novoresume experts' advice on how to ace them.
In chapter four, the guide goes beyond the job interview itself and coaches you on what to do once you get the job or how to handle rejection gracefully.
Whether you're a seasoned or an entry-level professional, "Job Interview Masterclass" is the perfect read if you want to learn how to excel in job interviews or simply brush up on your skills.
#2. Job Search Masterclass
You can find everything you need to know to nail a job application in Novorésumé's "Job Search Masterclass". The book details the entire journey, from creating a flawless resume to adding an effective cover letter and wowing any job interviewer.
"Job Search Masterclass" is an invaluable companion to your job search, whether you're a senior professional calculating your career's next steps or a recent graduate making the first move towards your career journey. 
Job Search Masterclass is divided into the following chapters:
How to write a resume. All the information about creating a resume is detailed here, including picking the right format, choosing the best resume layout, adding your contact information, creating a great resume summary, listing your work experience right, highlighting your skills, and so much more.
How to write a cover letter. A must-have companion piece to your resume is an equally eye-catching cover letter. From addressing the hiring manager to using an effective call to action, this section of the book will show you how to match your resume with a cover letter to match.
How to nail an interview. For most candidates, interviews are the bane of the entire application process. So, this chapter teaches you all about how to prepare for interviews. You'll see the most common interview questions and the best answers to them as well as tried and tested interview tips to help you ace your next interview.
All about remote work. As an increasingly large part of the job market, remote work is the talk of the town. This chapter will show you how to find remote job offers, which roles are most remote-friendly, and teach you how to ace a remote work interview.
Hack your job search. The book finishes with a special bonus chapter with some life-saving job-hunt hacks that you wish you'd known sooner.
#3. Basic Interviewing Skills
Raymond L. Gordon's titular interview book sets itself apart from others in the genre since it's aimed at recruiters, not candidates. That said, it still provides insight into the minds of interviewers which all candidates can benefit from.
"Basic Interviewing Skills" is a practical guide that aims to equip you with the skills and techniques necessary to conduct interviews and provide you with an in-depth understanding of the interviewing process. 
After reading it, you'll understand how important communication skills, active listening , and empathy are in helping you establish rapport and elicit information more easily. An especially useful part is the explained art of phrasing questions and how interviewers encourage a natural flow of conversation to obtain candid responses.
The book covers all the most important subjects any job-seeker wants to know, including how an interviewer sees you, how they choose resumes, why they ask certain common questions, and what they want to hear you say. 
The practical approach and focus on basic techniques make it useful to readers at any career stage and industry.
#4. Smart Answers to Tricky Interview Questions
Rob Yeung's guide to interviews comes with practical advice and a strong focus on handling any questions an interviewer can throw your way. 
"Smart Answers to Tricky Interview Questions: How to Prepare for a Job-Winning Interview" offers useful strategies you can apply and helps you craft the most effective responses to a hiring manager's concerns. Yeung emphasizes the importance of understanding the role you're applying for and tailoring your responses to the company's culture and values.
This interview book gives insight into the hiring manager's perspective, prepares you for challenging questions, and puts forth real-life examples from interviews to show you what works best and what interview mistakes to avoid . 
"Smart Answers to Tricky Interview Questions" explains tricky questions and equips you to handle them gracefully.
#5. Interview Like A Boss
"Interview Like A Boss: The Most Talked About Book In Corporate America" by Hans Van Nas is a well-researched and to-the-point book that dives into interviews and how to own them. 
The interview book covers the main aspects of the interviewing process, such as preparing ahead of time, personal presentation, including what to wear to an interview , and follow-up tips to solidify the impression you've made. The author gives a practical guide to researching your desired company , preparing for the most common interview questions, and the ones that might otherwise surprise you.
"Interview Like a Boss" shows you the big picture and offers a direct approach to tackling job interviews, without sparing the details. 
Do you have something you're scared an interviewer will ask about, such as a former arrest? No worries, this interview book has got your back on that. We recommend you add it to your reading list to help boost your confidence before that upcoming interview.
Are you incredibly anxious about flunking a job interview? Then this interview book is for you. 
"Aced" by Gerald Ratigan shines through as an introvert's lifeline to making it through an interview as a winner. The book helps readers navigate the modern interview process and land that dream job. The author shares his own experiences, including his worst failures, and highlights what works and what doesn't.
"Aced" gives you practical tips and focuses on interview preparation, as well as covering essential soft skills that will help you in the long run. As someone with decades of experience as both an interviewer and an interviewee, Ratigan explains the importance of personal branding and creating a lasting impression and how it can make or break your interview. Overall, "Aced" is an insightful read for any job-seeker.
#7. GET THAT JOB!
"Get That Job!: The Quick and Complete Guide to a Winning Interview" by the career coach Thea Kelley is more than just a motivating title. The book is designed as a roadmap for interview success, and the final destination is your dream job.
The book starts with the mindset of interviewers and the need for you to present a strong and consistent brand in front of them. The author emphasized the use of research and preparation, including coming equipped with persuasive answers to the most common questions you might expect. Kelley offers frameworks to help you analyze your past experiences and present them clearly in response to situational interview questions related to your problem-solving and decision-making abilities.
"Get That Job!" lists the presentation skills and preparation you need to wow an interviewer and leave a long-lasting impression. It includes a section on handling stress and anxiety before and during the interview, so you can keep your cool and ace it. Make sure to check out the post-interview tips, such as sending thank-you notes and following up with the employer. Finally, you can learn how to negotiate a job offer to secure the best terms and set yourself up for career growth. All in all, "Get That Job!" is a worthwhile read.
#8. How to Talk to Anyone
"How to Talk to Anyone: 92 Little Tricks for Big Success in Relationships" by Leil Lowndes is a useful guide to navigating all sorts of communication, and interviews especially. The book gives detailed advice on how to improve your communication skills and build meaningful relationships across different social contexts. It's a great read for brushing up on your networking skills , too.
The essential aspects of interpersonal communication, such as body language, conversation starters, and active listening are some of the aspects that can help you ace your next interview. 
Some of the 92 easy-to-follow strategies Lowndes offers include showing genuine interest in the person you're speaking to, offering compliments when appropriate, using humor to ease tension, and more. "How to Talk to Anyone" will leave you feeling more confident in your people skills and help set you up for success, both professional and personal.
#9. What Color Is Your Parachute?
Richard Nelson Bolles' contribution to the career book genre is a great choice for job-seekers on the lookout for a fulfilling career path. "What Color Is Your Parachute?" prepares its reader with tips for every part of the job hunt and hiring process, including how to write a resume , interviews, and follow-up. This book will turn answering the question " Why do you want to work here? " into your favorite part of the interview.
The book starts by teaching you how to leverage your skills, values, and interests to find your ideal job. Through introspection and self-assessment, you learn what your strengths and weaknesses are and how to talk about them at a job interview. "What Color Is Your Parachute?" offers valuable networking tips , how to tap into a hidden job market, and the A to Z on how to prepare for an interview. By following the author's advice, job-seekers can expect a lot more satisfaction in their professional lives.
#10. How To Win Friends & Influence People
Dale Carnegie's classic published in 1936 still rings true. "How to Win Friends and Influence People" is beneficial across all walks of life because what it teaches are valuable interpersonal skills that help you achieve personal and professional goals more easily. Fostering positive relationships, practicing effective communication, and persuading others is part of the strategies the book offers.
Despite not being an interview book, Carnegie's principles are timeless and find their use during interviews, too. Showing genuine interest in people, handling criticism constructively, and understanding the perspectives of others are all key to developing your social skills, and confidence and ultimately conveying your best self to your future employer.
#11. The Art of the Interview
James Storey's "Interview: The Art of the Interview - The Perfect Answers to Every Question" comes through as a guide designed to help any job-seeker deliver outstanding answers to the most common interview questions . The book gives you insight into the interviewer's mindset in order to understand them and address their questions and concerns most effectively.
The book includes practical tips for crafting well-rounded and persuasive answers to any type of interview question. Storey aims to arm you for any of the behavioral interview questions that candidates dread. "The Art of the Interview" details essential aspects of interviewing, such as non-verbal cues, communication skills, and anxiety-reduction strategies. Storey's focus is on motivational interviewing, and as such the book will help you build up your confidence, present your best self and score the job position you're after.
#12. 60 Seconds and You're Hired
Robin Ryan's 1994 book has been revised several times and offers job-seekers practical advice to secure their desired positions. "60 Seconds and You're Hired" emphasizes the importance of concise answers and introduces the "60 Second Sell" strategy.
A successful interview is all about making a strong impression and making it fast, and that's where "60 Seconds and You're Hired" comes in. Several aspects of the interview process are discussed in detail, such as preparing for the most common questions and learning to negotiate for your salary. And don't forget to ask the interviewer some of the questions Ryan's book lists in order to secure the best offer you can get. 
#13. Gravitas
"Gravitas: Communicate with Confidence, Influence and Authority" by Caroline Goyder teaches you something that will make any interview child's play. While not necessarily specific to interviews, the book teaches readers how to communicate effectively, exude confidence, and project authority in various professional and personal settings. As a voice and communication expert, the author uses her know-how to give you practical techniques, exercises, and relatable examples to help refine your communication skills .
The book follows the six so-called principles of gravitas: passion, knowledge, conviction, integrity, connection, and projections. When you understand and incorporate them into your communication style, you'll be sure to make an impression whenever you speak. Conveying your meaning with clarity, persuading others, establishing yourself as a respectable figure, and honing your leadership skills are all connected to gravitas. And you can use all of these skills to impress the next hiring manager you meet with your silver tongue.
The book touches on some of the same bases as other interview books, such as the importance of body language and keeping your nerves in check when you have to speak. "Gravitas" is a great choice for anyone out to improve their communication skills and can be adapted to different contexts, such as speeches, presentations, and interviews.
7 Advantages of Reading Interview Books
By reading a book on a specialized subject, you stand to gain the valuable insight you might otherwise miss. 
As such, expanding your knowledge of job interviews can help you prepare well-rounded answers and face your interviewer more confident about your skills. 
These are some of the top benefits that come with reading interview books:
Preparation. By reading interview books, you enhance your job interview skills through the useful tips and techniques they provide, making you more confident.
Understanding the interviewer. Interview books offer insight into the interviewers' mindset and allow you to anticipate certain questions, understand why they are asked, and address the interviewer's concerns more effectively.
Self-awareness. Interview books encourage you to identify your own strengths, weaknesses, and goals, which allows you to convey them to an interviewer clearly.
Better communication skills. Studying common interview question and answer examples helps you articulate your thoughts and experiences more clearly.
Improved negotiation skills. Many interview books offer guidance on how to negotiate a job offer and secure the best terms for your employment.
Enhanced self-presentation skills. Interview books frequently mention body language and other non-verbal cues which helps you make a good impression both during the interview process and later on in your career.
Reduced anxiety. Becoming familiar with the interview process and preparing some answers beforehand saves you a lot of stress and anxiety during the interview.
FAQs About Interview Books
Do you still have some questions about interview books? Check out the answers to the most frequently asked questions below:
1. What is an interview book?
An interview book is a sub-genre of a career book that gives job-seekers advice, helpful tips, and strategies to excel in job interviews. These books cover several aspects of the interview process, including the most commonly asked questions and effective communication methods. 
2. What are some good interview books for when you're changing careers?
Our top interview book suggestions for career changers are Novorésumé's "Job Interview Masterclass" and "What Color Is Your Parachute?" by Richard Nelson Bolles.
The "Job Interview Masterclass" offers a detailed breakdown of everything you need to know about interviews, hiring managers' points of view, and how to sell yourself as the right candidate before the interview even starts, all while in the middle of a career change . As an older resource, "What Color Is Your Parachute?" has now been updated and rereleased for the current age, and helps you make sure you've set yourself on the right gig in the first place, as well as guide you through the interview.
3. What are the best interview books for students?
The top interview books for students we recommend are "Job Search Masterclass" and "Gravitas".
You'll get a holistic introduction to the world of job interviews through "Job Search Masterclass", along with some exclusive tips about topics like remote work and remote work interviews. Meanwhile "Gravitas" will help you confidently present yourself and speak in a way that makes people listen. All of which are important advantages for students with no experience in the job market.
4. What's the purpose of interview books?
The main purpose of interview books is to prepare the job candidate for what might be the most stressful part of their job hunt. Interview books offer specific guidance, strategies, and insightful perspectives that can put the reader's mind at ease during the interview.
That concludes our list of awesome interview books to read in 2023!
A great interview book can enhance your communication skills, boost your confidence, and inspire you to keep going on your career journey. We hope you find the book you need to help you walk out of your next job interview with a smile and a great employment offer.
Check out our career blog for any other job-hunt resources you might need.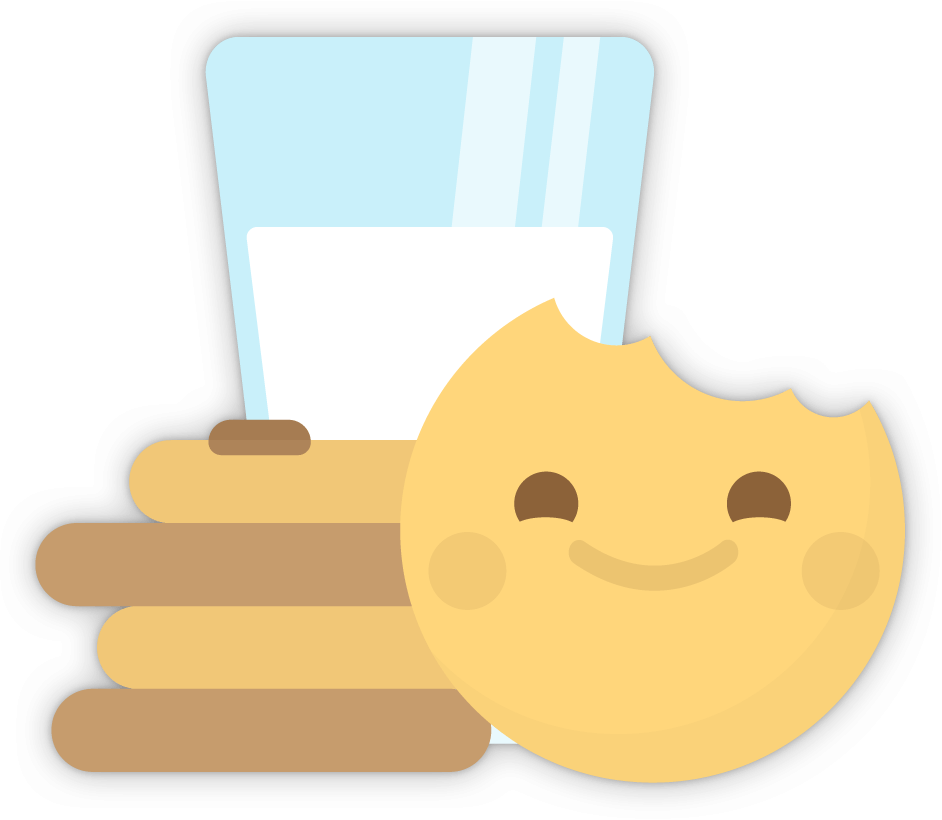 To provide a safer experience, the best content and great communication, we use cookies. Learn how we use them for non-authenticated users.
Discussions
Reading Challenge
Kindle Notes & Highlights
Favorite genres
Friends' recommendations
Account settings
Job Interview Books
Lists Tagged "Job Interview"
Quotes Tagged "Job Interview"
Videos Tagged "Job Interview"
Welcome back. Just a moment while we sign you in to your Goodreads account.
School & Boards
College Admission
Govt Jobs Alert & Prep
Current Affairs
GK & Aptitude
general knowledge
5 Must-Read Books To Ace Any Job Interview
An interview is an important part of any job. but cracking it is a challenge for many people. if you suffer from nervousness or your mind goes blank in an interview, read this list of the 5 must-read books for acing a job interview..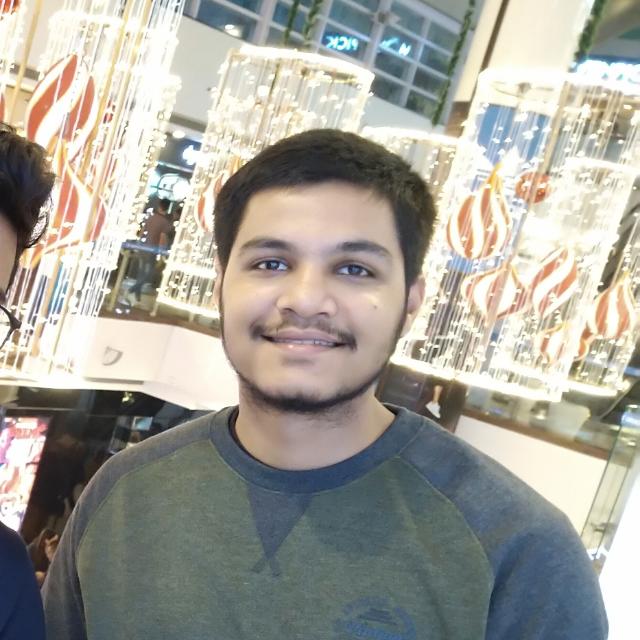 1. 60 Seconds and You're Hired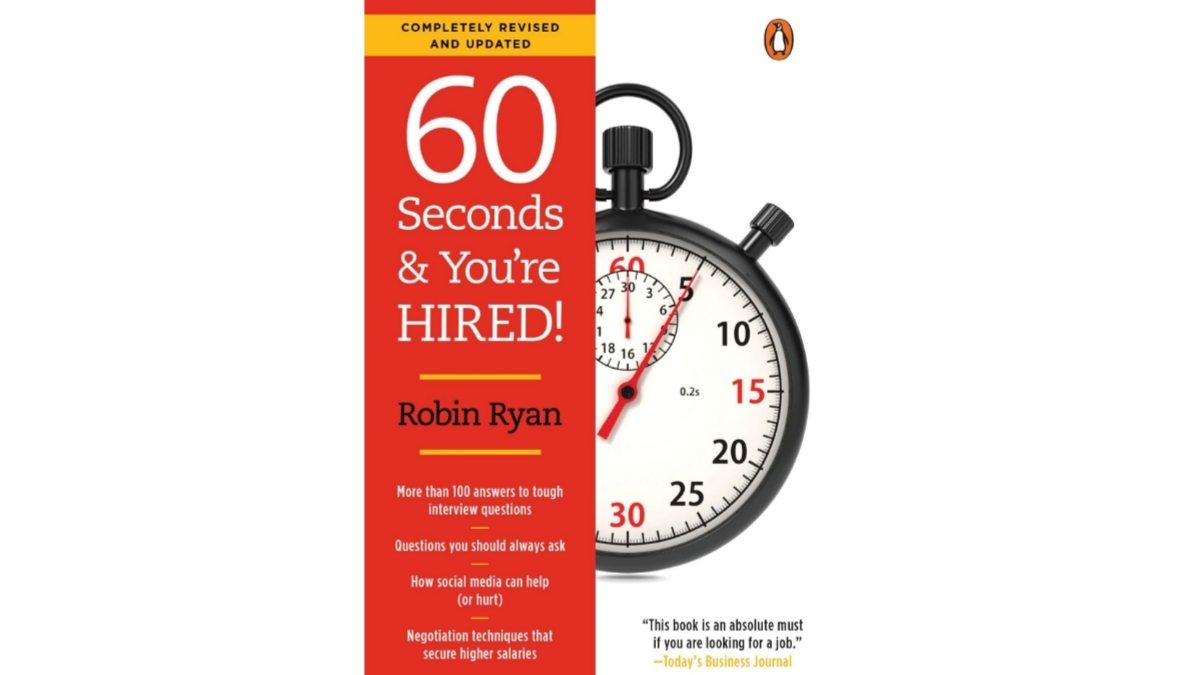 2. Basic Interviewing Skills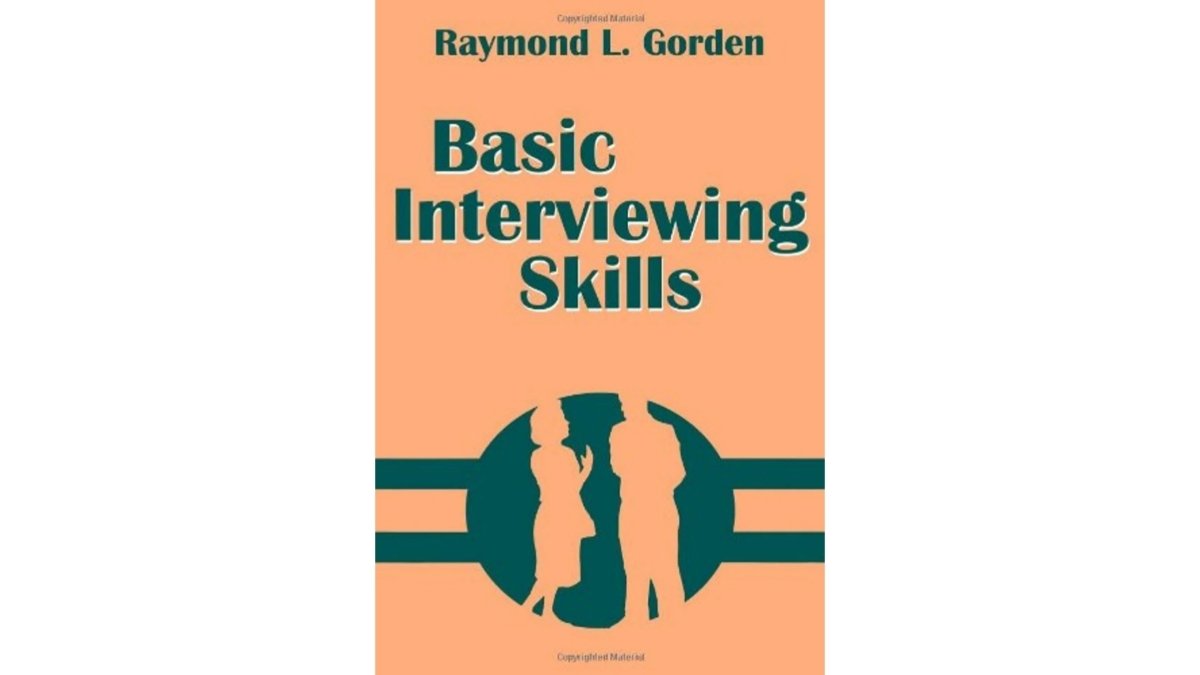 3. How to Win Friends and Influence People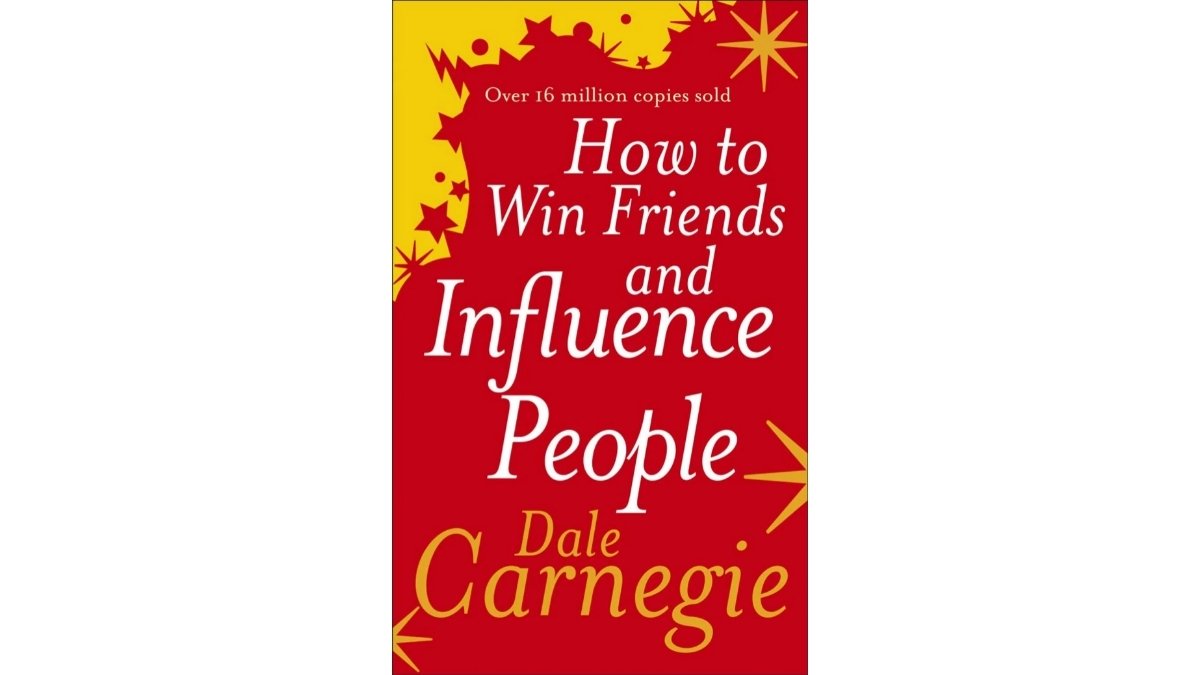 4. The Art of the Interview: The Perfect Answers to Every Interview Question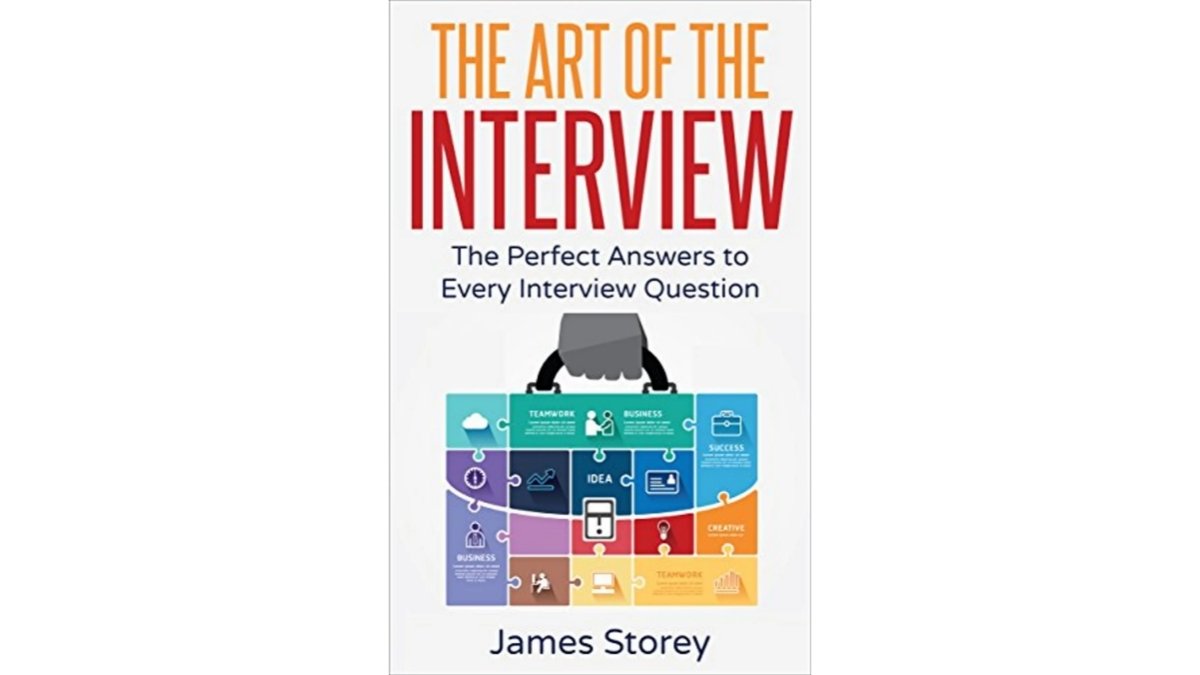 5. Interview Like A Boss: The Most Talked About Book In Corporate America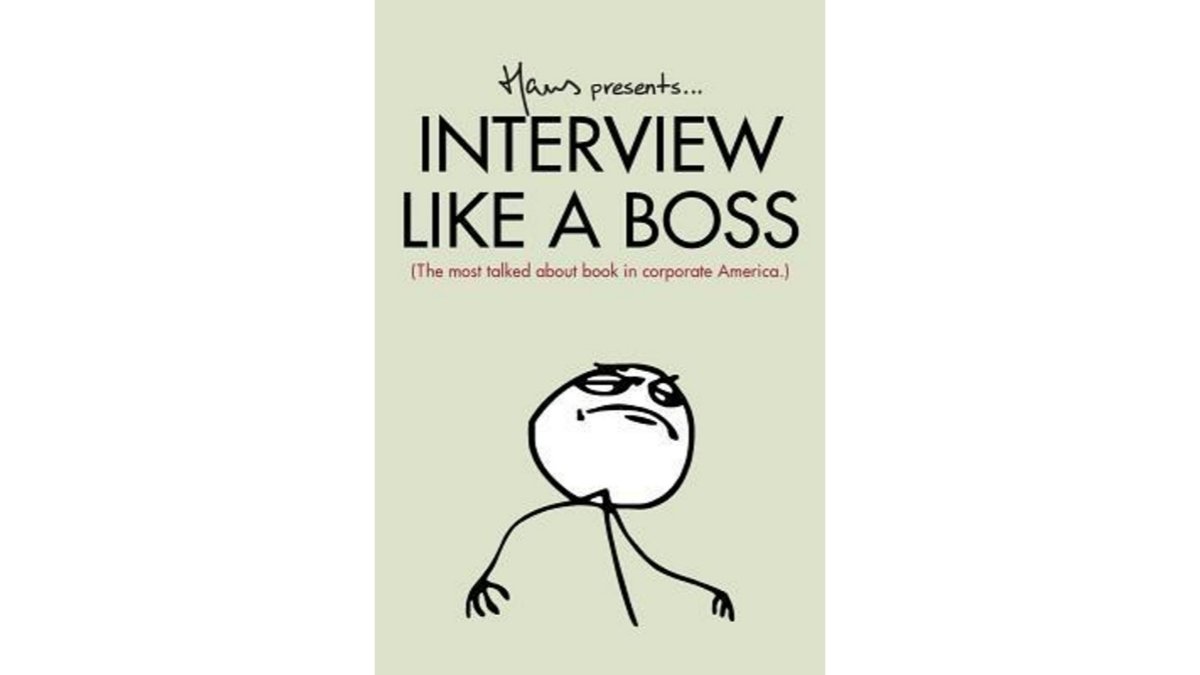 Conclusion:
Get here current GK and GK quiz questions in English and Hindi for India , World, Sports and Competitive exam preparation. Download the Jagran Josh Current Affairs App .
How to remove job interview anxiety? + It's no easy task to rid yourself of job interview anxiety, but it's possible with practice and good advice. Read more books, talk to more people, and give mock interviews when you can. In no time, you'll get comfortable with giving job interviews.
What is the best advice to crack job interviews? + The best advice to crack job interviews is to treat them like a casual conversation. This doesn't work all the time but is employed by most professionals. Try to imagine the panel as one person that you are acquainted with and respect a lot. Then talk to them like you would to a colleague, but remain professional. This can remove nervousness and increase the chances of clearing the job interview. And always, REPEAT! always, prepare the common interview questions in advance.
How can I avoid giving a job interview? + You can't and nor should you. A job interview, as scary as it may seem, is not the end of the world. The more you run away from it, the worse it will affect you later in life. Because I accept it. If you want to land a good job, you'll have to give an interview.
Mohammed Shami
World Cup 2023 Final
Virat Kohli
Most Runs in World Cup 2023
Related Stories
Who Won Yesterday's World Cup 2023 Semi-Final Between India and New Zealand? Check Winner, Scorecard and Awards
NASA and Japan to Launch World's First Wooden Satellite in 2024, Know Significance
World Cup 2023 Final: Match Date, Tickets, Stadium Venue and Other Details
Trending Categories
Books and Author
Science Facts
Amazing Facts
Latest Stories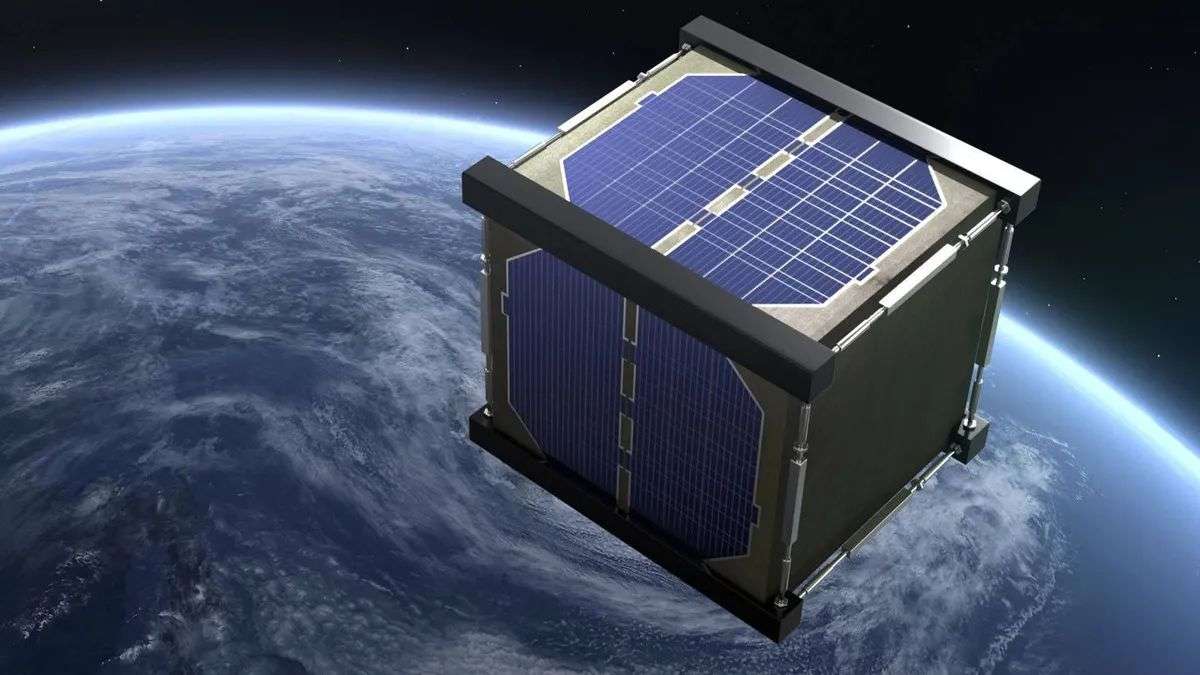 Can You Spot One Penguin That Is Different Within 11 Seconds?
Latest Education News
भारत के 10 नवीनतम राज्य कौन-से हैं, जानें
ICC World Cup 2023 में सर्वाधिक शतक लगाने वाले बल्लेबाजों की लिस्ट यहां देखें
World Cup Schedule 2023 in Hindi: वर्ल्ड कप शेड्यूल, वेन्यू, मैच विजेता सहित जानें सब कुछ
Semifinal World Cup 2023: भारत ने इतिहास रचते हुए फाइनल में किया प्रवेश, कोहली ने जड़ा 50वां शतक
Top wicket-taker in World Cup 2023: वर्ल्ड कप में सर्वाधिक विकेट लेने वाले गेंदबाज कौन है? मोहम्मद शमी टॉप पर
India Post 4th Merit List 2023 Released at indiapostgdsonline.gov.in: Download From Here
School Assembly News Headlines For 16 November: ICC World Cup Semi-Final India vs New Zealand & Israel-Gaza War
Most Consecutive Wins in Single Edition of ICC World Cup
MOST Wickets in World Cup 2023: Top Wicket-Taker List
Current Affairs Quiz: 15 November 2023- Skydiver Sheetal Mahajan'
Highest Wicket Takers in ICC Cricket World Cup: Bowlers With Most Wickets in ODI World Cup History
Most Runs In Single Edition of ICC ODI World Cup
List of Players with Most Five Wicket Hauls in ICC World Cup
MOST Runs in World Cup 2023: Highest Run-Scorers List
Mohammed Shami Records and Stats 2023: Total Wickets and Bowling Figures in All Formats
Current Affairs Hindi One Liners: 15 नवम्बर 2023- बाबर आजम ने छोड़ी कप्तानी
7 Best Job Interview Books of All Time
Our goal : Find the best Job Interview books according to the internet (not just one random person's opinion).
Type "best job interview books" into our search engine and study the top 5+ pages.
Add only the books mentioned 2+ times.
Rank the results neatly for you here! 😊 (It was a lot of work. But hey! That's why we're here, right?)
(Updated 2023)
As an Amazon Associate, we earn money from purchases made through links in this page.
What Color Is Your Parachute?
A practical manual for job-hunters and career-changers.
Richard N. Bolles
60 Seconds and You're Hired!
How to talk to anyone, 92 little tricks for big success in relationships.
Leil Lowndes
Bringing Your Boldest Self to Your Biggest Challenges
Case interview secrets, a former mckinsey interviewer reveals how to get multiple job offers in consulting.
Victor Cheng
Cracking the Code to a Successful Interview
15 insider secrets from a top-level recruiter.
Evan Pellett
The Art of the Interview
The perfect answers to every interview question.
James Storey
Top 7 books, you must read before your next job Interview www.linkedin.com
The 10 Best Job Interviewing Books of 2023 (Reviews) - FindThisBest www.findthisbest.com
Best Books to Read Before Your Next Interview | Journal vocal.media
Interview Books - 8 Best Job Interview Books [2023] www.wallstreetmojo.com
Blog10 books to read before your next job interview www.barnesandnoble.com
I'm preparing for a job interview, and I want to ace it. What job interview books do you suggest for someone like me?
There are a plethora of best books for interview preparation. From "Cracking the Coding Interview" for those in the tech industry to "What Color is Your Parachute?" which is a great overall guide for job interviews, these books have helped many candidates navigate the interview process successfully.
I'm trying to find a good book that provides insight into the world of job interviews. Can you provide some top-rated options?
Certainly! Some interview books for job interviews that come highly recommended include "The Complete Q&A Job Interview Book" by Jeffrey G. Allen and "101 Great Answers to the Toughest Interview Questions" by Ron Fry. These titles have a high avg rating and have helped countless candidates secure their dream jobs.
What makes a great interview book? What are the key factors to consider when choosing one?
A great interview book provides clear and concise answers to potential interview questions. It covers every aspect of the interview process, from prepping your resume to post-interview follow-ups. It should also teach you important communication skills and help you understand what potential employers are looking for in a candidate.
How can I keep track of my interview book progress? After a duration of reading, I tend to forget what I've learnt.
Good question! Many people use a rating book system to track their progress. This involves giving each book an avg rating based on how well you understood the content. If you find your rating dropping or an error rating, it may be time for a book refresh! This means revisiting the topics you found challenging to ensure that the information sticks.
Is there a privacy aspect to consider when looking for job interview books?
Yes, privacy policy is an important aspect to consider when choosing an interview book. Some books may request personal details for exercises or practice interview questions. Always read the book's privacy policy before sharing any personal information.
Is there a book that focuses on the interview process for a specific job or business?
Absolutely! For instance, if you're aiming for a role in the tech industry, "Cracking the Coding Interview" is a top pick. If you're trying to land a role in a business setting, "Case in Point" by Marc Cosentino is a great book that specifically focuses on case interviews common in business and consulting roles.
Can a book truly prepare me for the unpredictable nature of interviewing?
Yes. A good job interview book can equip you with the skills to tackle unexpected interview questions. Even Steve Jobs, known for his unique interviewing tactics, couldn't throw off a candidate prepared with "Great Answers to Tough Interview Questions" by Martin John Yate.
How can I ensure I fully understand the content of my job interview book?
After completing each chapter or section, take the time to review the content. This review view will allow you to identify any areas you're struggling with. In addition, applying what you've learnt by practicing mock interviews can be beneficial. This active engagement helps reinforce the information and better prepares you for real job interviews.
How can a job interview book specifically assist with my career launch?
A job interview book can provide you with key insights into what employers are looking for, how to present yourself professionally, and how to answer difficult interview questions. These details are essential for a successful career launch. A great book not only prepares you for the interview process but also instills confidence in your abilities as a potential candidate.
What To Read Next
Best Baseball Books
Best Biochemistry Books
Best Diet Books
Best Greek Mythology Books
Best Rick Riordan Books
Best Running Books
Explore other lists
Share this page
Email us if you have any feedback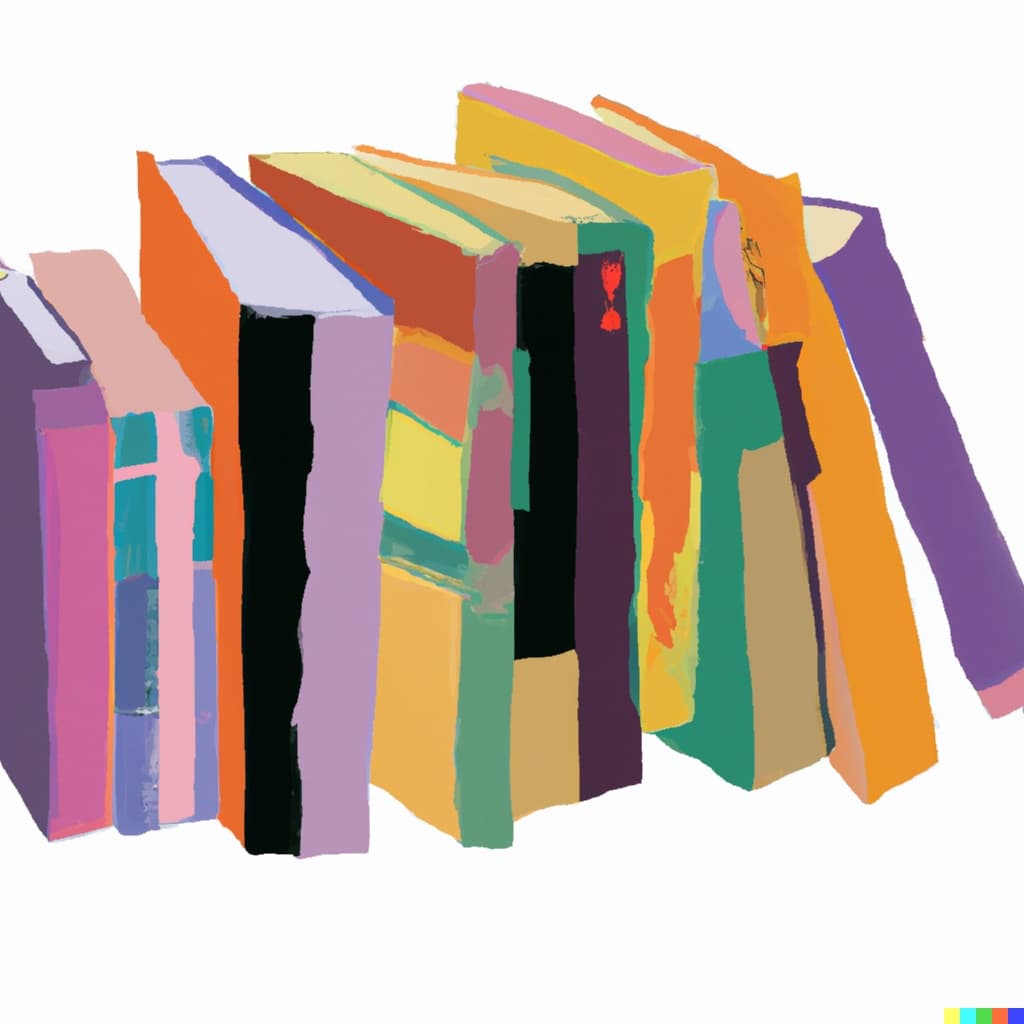 Top 5 Books to Help You Master Behavioral Interviews
Preparing for behavioral interviews can be challenging, but with the right resources, you can improve your skills and boost your confidence. Here are the top 5 books to help you master behavioral interviews, providing practical tips, strategies, and insights to answer interview questions effectively.
1. "Behavioral Interview Blueprint: A Proven Guide to Ace Your Next Job Interview" by Vidal Graupera
It demystifies the process by emphasizing the importance of soft skills, illustrating how to identify pertinent behavioral traits, analyze job descriptions, and understand common interview themes. The book also teaches you how to use the STAR (Situation, Task, Action, Result) method for structuring responses, navigate unconventional questions, and adapt to different interviewing contexts. With actionable tips and real-life examples, this guide serves as a launching pad for career advancement, invaluable for both seasoned professionals and those just starting their career journey.
Buy on Amazon
2. "The STAR Interview: How to Tell a Great Story, Nail the Interview and Land Your Dream Job" by Misha Yurchenko
Focusing on the widely-used STAR method (Situation, Task, Action, Result), this book provides a step-by-step approach to crafting and delivering powerful stories during behavioral interviews. Misha Yurchenko shares his expertise as a career coach and recruiter, helping you understand the importance of storytelling in interviews and how to make your stories stand out. The book includes practical exercises, examples, and templates to guide you through the process.
3. "Great Answers to Tough Interview Questions" by Martin John Yate
A classic in the interview preparation genre, Martin John Yate's book covers a wide range of interview questions, including behavioral ones. The author offers practical advice on how to tackle difficult questions, emphasizing the importance of understanding the interviewer's perspective and expectations. The book features numerous examples and sample answers, making it an excellent resource for anyone looking to improve their interview skills.
4. "301 Smart Answers to Tough Interview Questions" by Vicky Oliver
Vicky Oliver's book offers a wealth of smart and well-crafted answers to a wide range of interview questions, including behavioral ones. The author shares her insights on how to address challenging questions, highlight your strengths, and avoid common pitfalls. This book is an invaluable resource for interviewees at all levels, providing a solid foundation for crafting your own compelling responses.
5. "Powerful Phrases for Successful Interviews" by Tony Beshara
In this book, Tony Beshara focuses on the importance of using the right language and phrases during interviews to make a strong impression. The author, a renowned recruiter and career coach, shares his knowledge of what hiring managers and interviewers look for in candidates. The book includes a comprehensive list of powerful phrases to use in various situations, helping you articulate your experiences, skills, and accomplishments effectively.
By leveraging the insights and strategies from these top books on behavioral interviews, you can better prepare yourself for success in your next interview. Invest time in understanding the concepts, practicing your responses, and developing compelling stories to showcase your skills, experience, and fit for the role.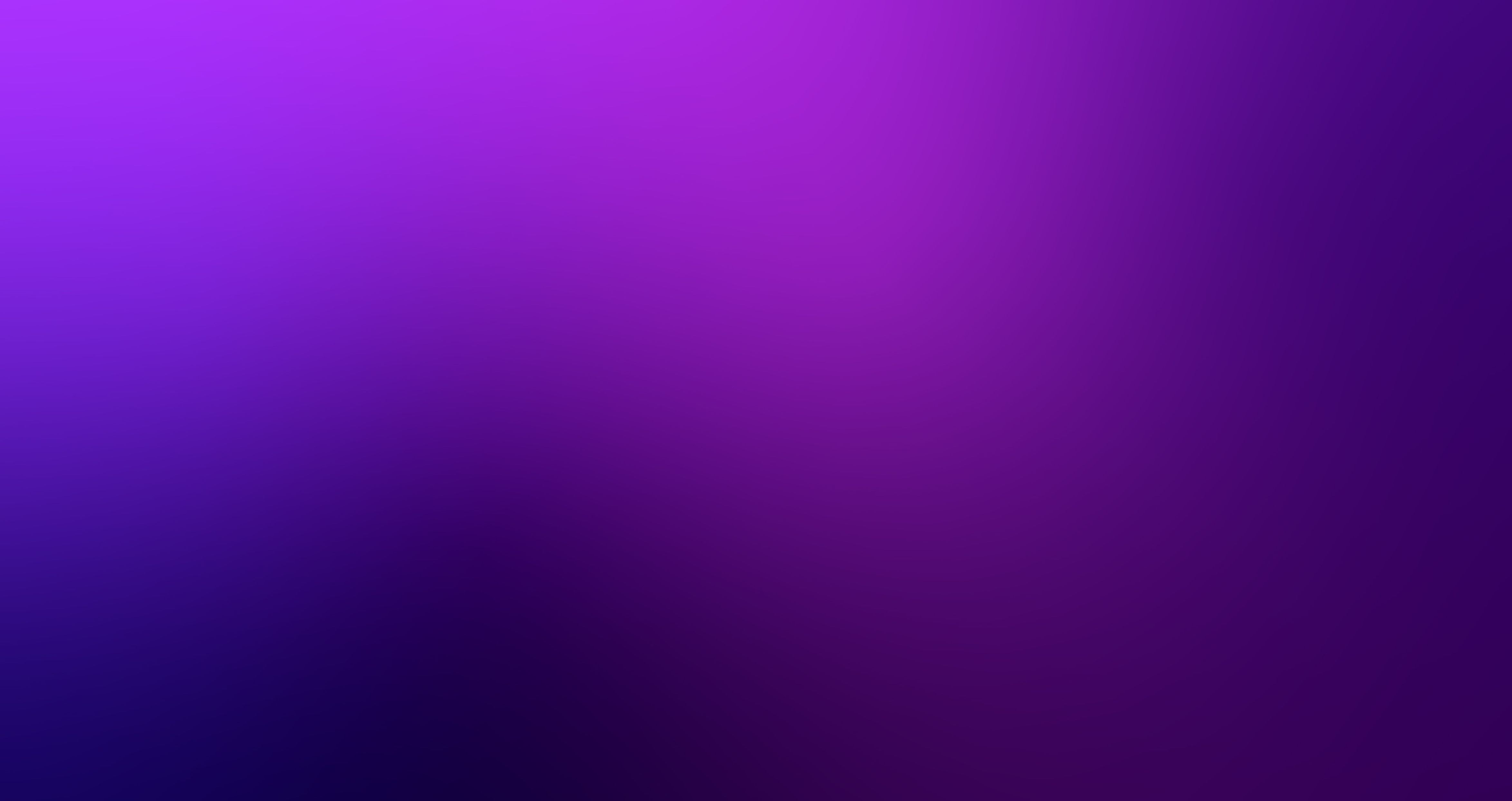 Get Interview-Ready with Mock AI Interviews
Be confident and prepared to ace any interview situation. Our AI-powered Interview Simulator mimics real interviews so you can practice and master your responses.
📘 Buy The Book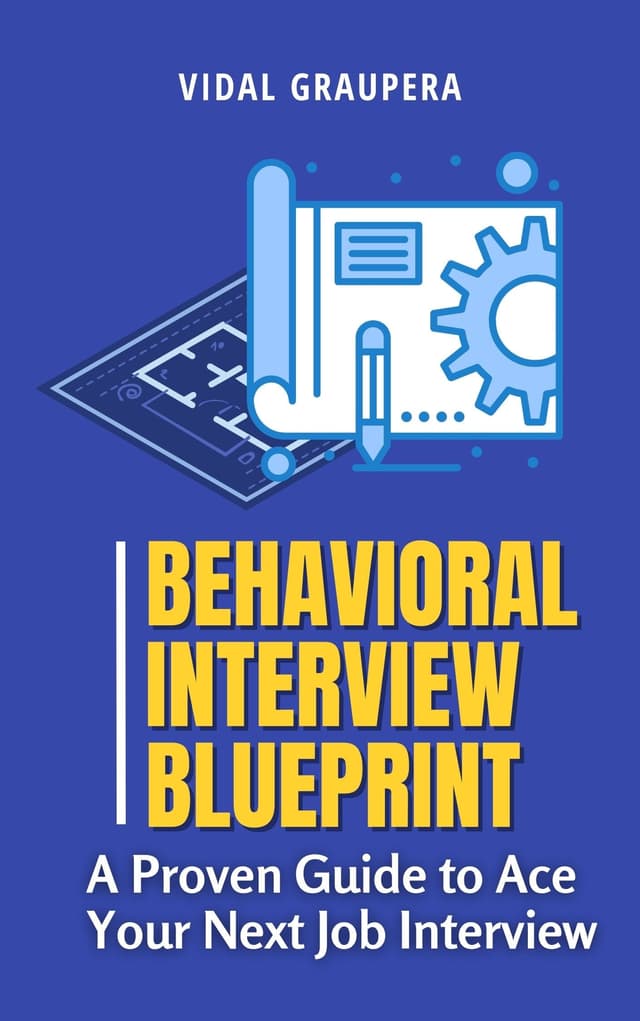 Learn the art of behavioral interviews with The Behavioral Interview Blueprint: A Proven Guide to Ace Your Next Job Interview. This comprehensive guide dives deep into the nuances of behavioral interviews, equipping you with the knowledge and confidence to showcase your skills, experiences, and unique attributes effectively.
Check out a sample chapter
❓Question Bank
Explore our Question Bank for detailed Q&A specific to various job roles. This resource can help you better prepare for your next interview.
🗣️ Join our Discord
Connect with others preparing for their interviews in our Discord community. It's a perfect place to share experiences, exchange tips, seek advice, or just to find some motivation from others who are on the same journey.