How to Cite
Language & Lit
Rhyme & Rhythm
The Rewrite
Search Glass
How to Write an Abstract for a Proposal
A proposal paper sets out your reasoning for the study, justifies the research and explains your intended methods. Dissertations and other graduate-level research often require proposals, or you may create one to apply for grant money. An abstract summarizes the information in the proposal. An effective abstract can make the difference between a positive or negative response to the proposal.
Write About the Introduction and Problem
A strong abstract touches on all the sections in the proposal, including the introduction, where you should give some information about the issue and why you chose it. While you do not want to go into detail about the problem, you need to state what issue your project will address, such as the high dropout rate for sophomores at a college. If you find you cannot focus your abstract on a single problem, your research may be too broad.
Summarize the Background and Focus
A proposal identifies a reason for the project, so the abstract also needs to establish how this project fulfills a need. You may indicate how your plan differs from previous research or fills a void in past research while summarizing information included in the literature review portion of your paper. Include a brief explanation of the project's objectives, the research or other material you will rely on in the paper and in your proposed thesis.
Explain the Methods and Conclusions
The abstract should include some general information about the procedures for your project. Explain if you will use qualitative, quantitative or mixed measures and why. What type of sample and procedures will you use to obtain your data? Add a sentence at the end of the abstract to indicate the conclusion you expect to draw from the project and the implications of the results, which will create a sense of closure for the document. Remember, the abstract is a summary of material in the paper, so only include information in the abstract that will also appear in the actual paper.
Follow Proper Formatting
First person point of view -- "I" and "my" -- are usually acceptable in APA proposals, but you should double check your field's style guide. After finishing a draft, revise your abstract to create concise language, keeping the abstract to a maximum of 250 words. Find examples of acceptable abstracts from your field and institution to use as models. If you write the abstract before finishing the proposal, review it once you have completed the paper to make sure the abstract summarizes the ideas you have presented. Insert a page break after the title page and place the abstract there, including the running head and page number in the header.
University of Utah: How to Write a Graduate Proposal
University of Nevada, Las Vegas: Writing Tips: How to Write an Abstract
Rochester Institute of Technology: Writing a Successful Proposal
University of Oregon: How to Write a Proposal Abstract
Chapman University: How to Write an Abstract
Purdue University: APA Stylistics: Basics
Purdue University: General Format
Kristie Sweet has been writing professionally since 1982, most recently publishing for various websites on topics like health and wellness, and education. She holds a Master of Arts in English from the University of Northern Colorado.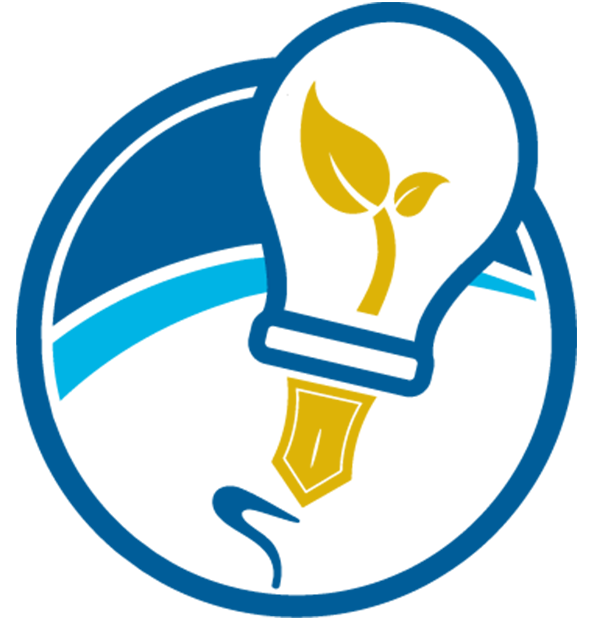 Undergraduate Research Center
The following instructions are for the Undergraduate Research Center's Undergraduate Research, Scholarship and Creative Activities Conference, however the general concepts will apply to abstracts for similar conferences.  In the video to the right, Kendon Kurzer, PhD presents guidance from the University Writing Program.  To see abstracts from previous URC Conferences, visit our Abstract Books Page .
What is an abstract?
An abstract is a one-paragraph summary of a research project. Abstracts precede papers in research journals and appear in programs of scholarly conferences. In journals, the abstract allows readers to quickly grasp the purpose and major ideas of a paper and lets other researchers know whether reading the entire paper will be worthwhile. In conferences, the abstract is the advertisement that the paper/presentation deserves the audience's attention.
Why write an abstract?
The abstract allows readers to make decisions about your project. Your sponsoring professor can use the abstract to decide if your research is proceeding smoothly. The conference organizer uses it to decide if your project fits the conference criteria. The conference audience (faculty, administrators, peers, and presenters' families) uses your abstract to decide whether or not to attend your presentation. Your abstract needs to take all these readers into consideration.
How does an abstract appeal to such a broad audience?
The audience for this abstract covers the broadest possible scope--from expert to lay person. You need to find a comfortable balance between writing an abstract that both shows your knowledge and yet is still comprehensible--with some effort--by lay members of the audience. Limit the amount of technical language you use and explain it where possible. Always use the full term before you refer to it by acronym [DNA double-stranded breaks (DSBs), for example]. Remember that you are yourself an expert in the field that you are writing about--don't take for granted that the reader will share your insider knowledge.
What should the abstract include?
Think of your abstract as a condensed version of your whole project. By reading it, the reader should understand the nature of your research question.
Like abstracts that researchers prepare for scholarly conferences, the abstract you submit for the Undergraduate Research Conference will most likely reflect work still in progress at the time you write it. Although the content will vary according to field and specific project, all abstracts, whether in the sciences or the humanities, convey the following information:
The purpose of the project identifying the area of study to which it belongs.
The research problem that motivates the project.
The methods used to address this research problem, documents or evidence analyzed.
The conclusions reached or, if the research is in progress, what the preliminary results of the investigation suggest, or what the research methods demonstrate.
The significance of the research project. Why are the results useful? What is new to our understanding as the result of your inquiry?
Whatever kind of research you are doing, your abstract should provide the reader with answers to the following questions: What are you asking? Why is it important? How will you study it? What will you use to demonstrate your conclusions? What are those conclusions? What do they mean?
Stylistic considerations
The abstract should be one paragraph and should not exceed the word limit. Edit it closely to be sure it meets the Four C's of abstract writing:
Complete — it covers the major parts of the project.
Concise — it contains no excess wordiness or unnecessary information.
Clear — it is readable, well organized, and not too jargon-laden.
Cohesive — it flows smoothly between the parts.
The importance of understandable language
Because all researchers hope their work will be useful to others, and because good scholarship is increasingly used across disciplines, it is crucial to make the language of your abstracts accessible to a non-specialist. Simplify your language. Friends in another major will spot instantly what needs to be more understandable. Some problem areas to look for:
Eliminate jargon. Showing off your technical vocabulary will not demonstrate that your research is valuable. If using a technical term is unavoidable, add a non-technical synonym to help a non-specialist infer the term's meaning.
Omit needless words—redundant modifiers, pompous diction, excessive detail.
Avoid stringing nouns together (make the relationship clear with prepositions).
Eliminate "narration," expressions such as "It is my opinion that," "I have concluded," "the main point supporting my view concerns," or "certainly there is little doubt as to. . . ." Focus attention solely on what the reader needs to know.
Before submitting your abstract
Make sure it is within the word limit. (Over-writing is all too easy, so reserve time for cutting your abstract down to the essential information.).  
Make sure the language is understandable by a non-specialist. (Avoid writing for an audience that includes only you and your professor.)
Have your sponsoring professor work with you and approve the abstract before you submit it online.
Only one abstract per person is allowed for the URC's Undergraduate Research, Scholarship and Creative Activities Conference. 
Multimedia Risk Assessment of Biodiesel - Tier II Antfarm Project
Significant knowledge gaps exist in the fate, transport, biodegradation, and toxicity properties of biodiesel when it is leaked into the environment. In order to fill these gaps, a combination of experiments has been developed in a Multimedia Risk Assessment of Biodiesel for the State of California. Currently, in the Tier II experimental phase of this assessment, I am investigating underground plume mobility of 20% and 100% additized and unadditized Soy and Animal Fat based biodiesel blends and comparing them to Ultra Low-Sulfer Diesel #2 (USLD) by filming these fuels as they seep through unsaturated sand, encounter a simulated underground water table, and form a floating lens on top of the water. Thus far, initial findings in analyzing the digital images created during the filming process have indicated that all fuels tested have similar travel times. SoyB20 behaves most like USLD in that they both have a similar lateral dispersion lens on top of the water table. In contrast, Animal Fat B100 appears to be most different from ULSD in that it has a narrower residual plume in the unsaturated sand, as well as a narrower and deeper lens formation on top of the water table.
Narrative Representation of Grief
In William Faulkner's As I Lay Dying and Kazuo Ishiguro's Never Let Me Go how can grief, an incomprehensible and incommunicable emotion, be represented in fiction? Is it paradoxical, or futile, to do so? I look at two novels that struggle with representing intense combinations of individual and communal grief: William Faulkner's As I Lay Dying and Kazuo Ishiguro's Never Let Me Go . At first glance, the novels appear to have nothing in common: Faulkner's is a notoriously bleak odyssey told in emotionally heavy stream-of-consciousness narrative, while Ishiguro's is a near-kitschy blend of a coming-of-age tale and a sci-fi dystopia. But they share a rare common thread. They do not try to convey a story, a character, an argument, or a realization, so much as they try to convey an emotion. The novels' common struggle is visible through their formal elements, down to the most basic technical aspects of how the stories are told. Each text, in its own way, enacts the trauma felt by its characters because of their grief, and also the frustration felt by its narrator (or narrators) because of the complex and guilty task of witnessing for grief and loss.
This webpage was based on articles written by Professor Diana Strazdes, Art History and Dr. Amy Clarke, University Writing Program, UC Davis. Thanks to both for their contributions.
Project Graduate School
The Blog of the University of Oregon McNair Scholars Program
How to Write a Proposal Abstract
Today we look at the paper/conference proposal abstract .  This is a critical genre of writing for scholars in the humanities and social sciences.  Usually between 200 and 500 words long, it is a short abstract that describes research/a talk/a journal article that you are GOING to write.  This is in contrast to the abstract of the research/dissertation/article that you have already written.
Mastering the paper abstract is one of the most important skills you can acquire while still a graduate student.  Learn the tricks of the paper abstract and you have the ticket in hand to a steady ride of conference and publishing opportunities.  These are the conferences and publications that a few years down the line, set your c.v. apart from your peers, and land you that job.
~~~~~~~~~~~~~~~~~~~~~~~~~~~~~~~~~~~~~~~~~~~~~~~~~~~~~~~~~~~~~~~~~~~~
The paper abstract is highly formulaic.  Let's break it down.  It needs to show the following:
1) big picture problem or topic widely debated in your field.
2) gap in the literature on this topic.
3) your project filling the gap.
4) the specific material that you examine in the paper.
5) your original argument.
6) a strong concluding sentence.
~~~~~~~~~~~~~~~~~~~~~~~~~~~~~~~~~~~~~~~~~~~~~~~~~~~~~~~~~~~~~~~~~~~~~~~~
Each of these six elements is mostly likely contained in a single sentence.
Sentence 1:  Big picture topic that is being intensively debated in your field/fields, possibly with reference to scholars ("The question of xxx has been widely debated in xxx field, with scholars such as xxx and xx arguing  xxx]").
Sentence 2:  Gap in the literature on this topic.  This GAP IN KNOWLEDGE is very, very bad, and detrimental to the welfare of all right thinking people.  This is the key sentence of the abstract. ("However, these works/articles/arguments/perspectives have not adequately addressed the issue of xxxx." ).
Sentence 3:  Your project fills this gap ("My paper addresses the issue of xx with special attention to xxx").
Sentence 4+ (length here depends on your total word allowance, and more sentences may be possible):  The specific material that you are examining–your data, your texts, etc. ( "Specifically, in my project, I will be looking at xxx and xxx, in order to show xxxx.  I will discuss xx and xx, and juxtapose them against xx and xx, in order to reveal the previously misunderstood connections between xx and xx.")
Sentence 5:  Your main argument and contribution, concisely and clearly stated. ("I argue that…")
Sentence 6:  Strong Conclusion!  ("In conclusion, this project, by closely examining xxxxx, sheds new light on the neglected/little recognized/rarely acknowledged issue of xxxxx. ").
~~~~~~~~~~~~~~~~~~~~~~~~~~~~~~~~~~~~~~~~~~~~~~~~~~~~~~~~~~~~~~~~~~~~~~~~~
Start by writing out your own version of the sentences above, succinctly if you can, but without stressing about your word limit too much.
Once that is done, edit to your word count.
One of the key points of the paper abstract is that it is very short, and every word must count. No fluff, no filler, no blather.
Remove wordy phrases like, "it can be argued that," "Is is commonly acknowledged that," "I wish to propose the argument that"—these are all empty filler. Work in short, declarative sentences.
If you are wondering—how do I make an argument when I haven't written the paper yet?  Well–that's the challenge.  Come up with a plausible, reasonable argument for the purposes of the abstract.  If you end up writing something different in the actual paper itself, that's ok!
Make sure that your final product shows your:
1) big picture
2) gap in the literature
3) your project filling the gap
5) your argument.
6) A strong conclusion.
For your reference, here are two abstracts that demonstrate how the principles above work.  Each has parts missing, as noted.  Inclusion would have strengthened the abstract:
1.  Access to marriage or marriage-like institutions, and the recognition of lesbian and gay familial lives more generally, has become central to lesbian and gay equality struggles in recent years [Sentence 1–Big problem].  [Sentence 2–Gap in literature MISSING here].  This paper considers what utopian fiction has to offer by way of alternatives to this drive for ever more regulation of the family [Sentence 3–Her project fills the gap]. Through analysis of Marge Piercy's classic feminist novel,  Woman on the Edge of Time , and Thomas Bezucha's award-winning gay film,  Big Eden , alternative ways of conceptualizing the place of law in lesbian and gay familial lives are considered and explored [Sentence 4–Her specific material in the paper]. Looking to utopia as a method for rethinking the place of law in society offers rich new perspectives on the issue of lesbian and gay familial recognition [Sentence 5–Her argument, weak]. I argue that utopian fiction signals that the time is now ripe for a radical reevaluation of how we recognize and regulate not only same-sex relationships but all family forms [Sentence 6– a strong conclusion.].
[Imagining a Different World: Reconsidering the Regulation of Family Lives. Rosie Harding.  Law and Literature . Vol. 22, No. 3 (Fall 2010) (pp. 440-462)]
2.  History, it seems, has to attain a degree of scientificity, resident in the truth-value of its narrative, before it can be called history, as distinguished from the purely literary or political [Sentence 1–Big problem]. Invoking the work of Jacques Rancière and Hayden White, this essay investigates the manner in which history becomes a science through a detour that gives speech a regime of truth [Sentence 2–Literature, no gap mentioned]. It does this by exploring the nineteenth-century relationship of history to poetry and to truth in the context of the emerging discipline of history in Bengal [Sentence 3–Her project fills the gap]. The question is discussed in relation to a patriotic poem, Palashir Yuddha (1875), accused of ahistoricality, as well as to a defense made by Bengal's first professional historian, Jadunath Sarkar, against a similar charge in the context of Bankimchandra Chatterjee's historical novels [Sentence 4–Her specific material in the paper]. That the relationship of creativity to history is a continuing preoccupation for the historian is finally explored through Ranajit Guha's invocation of Tagore in "History at the Limit of World-History" (2002) [Sentence 5–Her argument, weakly stated].  [MISSING Sentence 6—a strong  conclusion].
[History in Poetry: Nabinchandra Sen's "Palashir Yuddha" and the Question of Truth. Rosinka Chaudhuri.  The Journal of Asian Studies . Vol. 66, No. 4 (Nov., 2007) (pp. 897-918)]
Good luck with your abstract!! And be sure and get in touch with Karen at [email protected] if you need some help.
(this post originally published by Karen on http://theprofessorisin.com .)
Share this:
About karenkelsky.
One response to " How to Write a Proposal Abstract "
Karen, I've read up on your posts and hope to share them with our McNair Scholars. Your writing is enjoyable and your topics are right on target. Let's hope we can keep our McNair Programs running beyond next year!
Leave a Reply Cancel reply
Email subscription.
Enter your email address to subscribe to this blog and receive notifications of new posts by email.
Email Address:
Sign me up!
Twitter Updates
Already have a WordPress.com account? Log in now.
Follow Following
Copy shortlink
Report this content
View post in Reader
Manage subscriptions
Collapse this bar
Essay Writing
Extended Essays
IB Internal Assessment
Theory of Knowledge
Literature Review
Dissertations
Research Writing
Assignment Help
Capstone Projects
College Application
Online Class
Order Assignment
How to Write an Abstract for Research Proposal
by Antony W
December 13, 2021
An abstract in a research proposal summarizes the main aspect of the assignment in a given sequence in 300 words or less. It highlights the purpose of the study, the research problem, design of the study, findings, summary of your interpretations and conclusions.
For what it's worth, the abstract of your research proposal should give a clear and concise elaboration of the major aspects of an issue you've investigated.
In this guide, you'll learn how to write an abstract for any research proposal. We'll look at why an abstract is important, the types of abstracts, writing style, and what to avoid when it comes to writing an abstract for your research proposal.
Types of Abstracts for a Research Proposal
There are four types of abstracts that you can write for a research proposal:
Critical abstract
Descriptive abstract
Informative abstract
Highlight abstract
1. Critical abstract
A critical abstract in a research proposal describes the primary findings and gives a solid judgment on the validity, completeness, and reliability of the study. It's your responsibility as a researcher to evaluate your work and then compare it with already existing work on the same subject.
Because a critical abstract includes an additional commentary, it tends to longer. Often, the length falls between 400 and 500 words. However, do keep in mind that this type of an abstract is very are, which means your instructor may never ask you to write a critical abstract for your research proposal.
2. Highlight Abstract
A highlight abstract is a piece of writing that can't stand independent of its associated document. It uses incomplete and leading remarks, with the primary goal of grabbing the attention of the reader to the study.
Professors have made it clear that a highlight abstract is not by itself a true abstract to use in a research proposal. Since it cannot stand on its away separate from the associated article, it's unlikely that your teacher will ask you to use it in academic writing.
3. Descriptive abstract
A descriptive abstract gives a short description of the research proposal. It may include purpose, method, and the scope of the research, and it's often 100 words or less in length. Some people consider it to be an outline of the research proposal rather than an actual abstract for the document.
While a descriptive abstract describes the type of information a reader will find in a research proposal, it neither critics the work nor provides results and conclusion of the study.
4. Informative Abstract
Many abstracts in academic writing are informative. They don't analyze the study or investigation that you propose, but they explain a research project in a way that they can stand independently. In other words, an informative abstract gives an explanation for the main arguments, evidence, and significant results.
In addition to featuring purpose, method, and scope, an informative abstract also include the results, conclusion, as well as the recommendation of the author. As for the length, an informative abstract should not be more than 300 words.
How to Write an Abstract for a Research Proposal
Of the four type of abstracts that we've discussed above, an informative abstract is what you'll need to write in your research proposal. Writing an abstract for a research proposal isn't difficult at all. You only need to know what to write and how to write it, and you're good to get started.
1. Write in Active Voice
First, use active voice when writing an abstract for your research proposal. However, this doesn't mean you should avoid passive voice in entirety. If you find that some sentences can't make sense unless with passive sentence construction, feel free to bend this rule somewhat.
Second, make sure your sentences are concise and complete. Refrain from using ambiguous words. Keep the language simple instead.
Lastly, never use present or future tense to write an abstract for a research proposal. You're reporting a study that you've already conducted and therefore writing in past sense makes the most sense.
Your abstract should come immediately after the title page. Write in block format without paragraph indentations. The abstract should not be more than 300 words long and the page should not have a number. The word "Abstract" in your research proposal should be center aligned in the page, unless otherwise stated.
In addition to these formatting rules, the last sentence of your abstract should summarize the application to practice or the conclusions of your study. In the case where it seems appropriate, you might want follow this by statement that suggests a need for additional research.
3. Time to Write the Abstract
There are no hard rules on when to write an abstract for a research proposal. Some students choose to write the section first while others choose to write it last. We strongly recommend that you write the abstract last because it's a summary of the whole paper. You can also write it in the beginning if you've already outlined your draft and know what you want to talk about even before you start writing.
Your informative abstract is subject to frequent changes as you work on your paper, and that holds whether you write the section first or last. Be flexible and tweak this part of the assignment as necessary. Also, make sure you report statistical findings in parentheses.
Read abstract to be sure the summary of the study agrees with what you've written in your proposal. As we mentioned earlier, this section is subject to change depending on the direction your research takes. So make sure you identify and correct any anomalies if any.
Mistakes to Avoid When Writing an Abstract for Research Proposal
To wind up this guide, here are some of the most common mistakes that you should avoid when writing an abstract for your research proposal:
Avoid giving a lengthy background
Don't include citations to other people's work
An abstract shouldn't include a table, figure, image, or any kind of illustration
Don't include terms that are difficult to understand
About the author
Antony W is a professional writer and coach at Help for Assessment. He spends countless hours every day researching and writing great content filled with expert advice on how to write engaging essays, research papers, and assignments.
AI Content Shield
AI KW Research
AI Assistant
SEO Optimizer
AI KW Clustering
Customer reviews
The NLO Revolution
Press Center
Help Center
Content Resources
Facebook Group
Free Guide for Writing Abstracts for Research Proposals
Table of Contents
Writing an abstract for a research proposal is a necessary step in the process of submitting your paper for review or publication. It should give readers a clear understanding of what you're proposing to study, how it will be conducted, and its importance.
A well-written abstract should include critical information from the larger paper, such as its purpose, main points, and methodologies used. If you need to learn how to write abstract for research proposal , this article shows you how.
How to Write Abstract for Research Proposal
An abstract is an excellent way of giving readers a preview of your research. Librarians, for instance, cherish well-written abstracts. This is because well-written abstracts help them to organize their indexes much better.
Let's get right into it to understand how to write abstract for research proposal .
Start With an Introduction
The introduction to your abstract should dwell on the core of your research. It should provide information about the topic or highlight its relevance to current events.
In essence, it should answer the question of what the study is all about. Depending on individual preference and the topic at hand, the introduction often has two to three sentences.
Methodology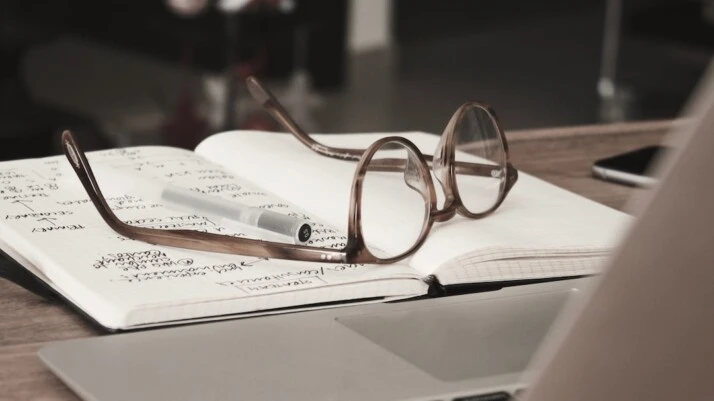 When writing an abstract for a research proposal, it is important to include the methodology used. This section should explain how you plan to collect data and analyze results to answer your research question. It should indicate any ethical considerations or challenges during the project.
In this section, you must state the methods you will use to gather information and complete the project. If you're conducting a survey, explain who will participate, the number of people, and the questions you'll ask. You should also indicate the setting of your study and other relevant variables.
You should present your results in an organized, clear, and concise manner that allows readers to follow easily. It is important to highlight any interesting findings or key points that may have been discovered during the work.
When writing about the results, it is important to look at both the general field and specific issues identified by the researcher. This will allow for a more comprehensive understanding of the data collected and its implications. In addition, you should draw attention to any challenges faced while conducting the research and how you addressed them.
The conclusion should draw attention to any interesting or key findings, as well as highlight the importance of the research and its potential effects. In this section, you can discuss whether your results apply to other situations or not.
In addition, you should discuss how your results are similar or dissimilar to previous works. At this point, it's crucial to avoid falling into the pit of exaggerating the implications of your research. It's better to only make rational inferences from the result of your research.
Final Thoughts
Writing an effective abstract for a research proposal can be daunting. To make the process easier, it's important to keep certain things in mind when composing your abstracts.
Begin by understanding what an abstract is and why it is necessary for academic writing. An abstract should summarize the most important points of your paper and highlight any new or innovative ideas you are presenting.
Additionally, make sure that your abstract follows the correct format, which may vary depending on the journal or other publication requirements. Furthermore, examine different ways to improve the clarity and effectiveness of your abstracts, such as adding keywords and terms to help enhance readability.
Finally, take time to draft and review multiple versions of your abstracts until you achieve one that succinctly summarizes your work.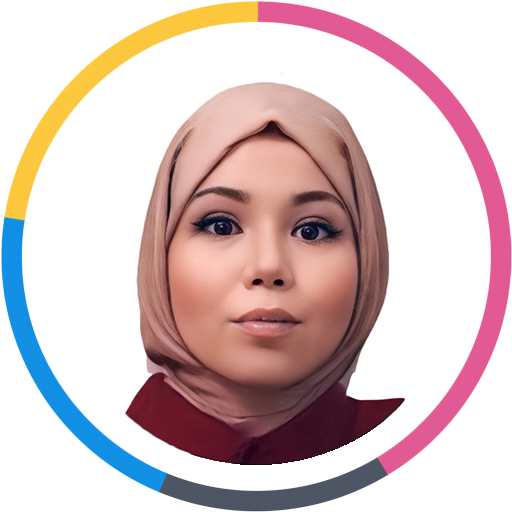 Abir Ghenaiet
Abir is a data analyst and researcher. Among her interests are artificial intelligence, machine learning, and natural language processing. As a humanitarian and educator, she actively supports women in tech and promotes diversity.
Explore All Proposal Generator Articles
Creative terms and conditions agreement in business proposal.
In business, proposals are essential for securing contracts and agreements with clients. However, a proposal is only complete with terms…
Free guide to a statement of proposal sample
A statement of proposal is a document that outlines a proposed project or initiative in detail. It is typically used…
Free Proposal Letter for Training and Development for a Head Start
Training and development are essential to improve employees' skills, knowledge, and productivity. A well-crafted training proposal can help an organization…
Detailed Guide to Free HR Consulting Proposal
HR consulting is an essential service for businesses of all sizes. HR consultants provide expert guidance to organizations on various…
Key Guide to Better Remote Work Proposal
The rise of remote work has been a significant trend in the business world over the last few years. With…
Guide to Free E-Commerce Proposal Template
E-commerce has become one of the most popular ways of doing business recently. With the increasing number of people using…