How To Find Articles with Databases
How To Evaluate Articles
How To Read A Scientific Paper
How To Interpret Data
How To Write A Lab Report
How To Write A Scientific Paper
Get More Help
Reference: Encyclopedia, Handbooks & Dictionaries
Research Tools: Databases, Protocols & Citation Locators
E-Journal Lists by Subject
Scholarly vs Popular
Search Tips
Open Resources
E-Journal lists by subject
Develop a Research Question
Writing Lab Reports
Writing lab reports follows a straightforward and structured procedure. It is important to recognize that each part of a lab report is important, so take the time to complete each carefully. A lab report is broken down into eight sections: title, abstract, introduction, methods and materials, results, discussion, conclusion, and references.
Ex: "Determining the Free Chlorine Content of Pool Water"
Abstracts are a summary of the experiment as a whole and should familiarize the reader with the purpose of the research.
Abstracts will always be written last, even though they are the first paragraph of a lab report.
Not all lab reports will require an abstract. However, they are often included in upper-level lab reports and should be studied carefully.
Why was the research done or experiment conducted?
What problem is being addressed?
What results were found?
What are the meaning of the results?
How is the problem better understood now than before, if at all?
Introduction
The introduction of a lab report discusses the problem being studied and other theory that is relevant to understanding the findings.
The hypothesis of the experiment and the motivation for the research are stated in this section.
Write the introduction in your own words. Try not to copy from a lab manual or other guidelines. Instead, show comprehension of the experiment by briefly explaining the problem.
Methods and Materials
Ex: pipette, graduated cylinder, 1.13mg of Na, 0.67mg Ag
List the steps taken as they actually happened during the experiment, not as they were supposed to happen.
If written correctly, another researcher should be able to duplicate the experiment and get the same or very similar results.
The results show the data that was collected or found during the experiment.
Explain in words the data that was collected.
Tables should be labeled numerically, as "Table 1", "Table 2", etc. Other figures should be labeled numerically as "Figure 1", "Figure 2", etc.
Calculations to understand the data can also be presented in the results.
The discussion section is one of the most important parts of the lab report. It analyzes the results of the experiment and is a discussion of the data.
If any results are unexpected, explain why they are unexpected and how they did or did not effect the data obtained.
Analyze the strengths and weaknesses of the design of the experiment and compare your results to other similar experiments.
If there are any experimental errors, analyze them.
Explain your results and discuss them using relevant terms and theories.
What do the results indicate?
What is the significance of the results?
Are there any gaps in knowledge?
Are there any new questions that have been raised?
The conclusion is a summation of the experiment. It should clearly and concisely state what was learned and its importance.
If there is future work that needs to be done, it can be explained in the conclusion.
If using any outside sources to support a claim or explain background information, those sources must be cited in the references section of the lab report.
In the event that no outside sources are used, the references section may be left out.
Other Useful Sources
The Lab Report
Sample Laboratory Report #2
Some Tips on Writing Lab Reports
Writing a Science Lab Report
<< Previous: How To Interpret Data
Next: How To Write A Scientific Paper >>
Last Updated: Dec 1, 2023 11:57 AM
URL: https://guides.libraries.indiana.edu/STEM
Social media
Instagram for Herman B Wells Library
Facebook for IU Libraries
Additional resources
Featured databases.
Resource available to authorized IU Bloomington users (on or off campus) OneSearch@IU
Resource available to authorized IU Bloomington users (on or off campus) Academic Search (EBSCO)
Resource available to authorized IU Bloomington users (on or off campus) ERIC (EBSCO)
Resource available to authorized IU Bloomington users (on or off campus) Nexis Uni
Resource available without restriction HathiTrust Digital Library
Databases A-Z
Resource available to authorized IU Bloomington users (on or off campus) Google Scholar
Resource available to authorized IU Bloomington users (on or off campus) JSTOR
Resource available to authorized IU Bloomington users (on or off campus) Web of Science
Resource available to authorized IU Bloomington users (on or off campus) Scopus
Resource available to authorized IU Bloomington users (on or off campus) WorldCat
IU Libraries
Diversity Resources
About IU Libraries
Alumni & Friends
Departments & Staff
Jobs & Libraries HR
Intranet (Staff)
IUL site admin
Have a language expert improve your writing
Run a free plagiarism check in 10 minutes, generate accurate citations for free.
Knowledge Base
Academic writing
How to write a lab report
How To Write A Lab Report | Step-by-Step Guide & Examples
Published on May 20, 2021 by Pritha Bhandari . Revised on July 23, 2023.
A lab report conveys the aim, methods, results, and conclusions of a scientific experiment. The main purpose of a lab report is to demonstrate your understanding of the scientific method by performing and evaluating a hands-on lab experiment. This type of assignment is usually shorter than a research paper .
Lab reports are commonly used in science, technology, engineering, and mathematics (STEM) fields. This article focuses on how to structure and write a lab report.
Table of contents
Structuring a lab report, introduction, other interesting articles, frequently asked questions about lab reports.
The sections of a lab report can vary between scientific fields and course requirements, but they usually contain the purpose, methods, and findings of a lab experiment .
Each section of a lab report has its own purpose.
Title: expresses the topic of your study
Abstract : summarizes your research aims, methods, results, and conclusions
Introduction: establishes the context needed to understand the topic
Method: describes the materials and procedures used in the experiment
Results: reports all descriptive and inferential statistical analyses
Discussion: interprets and evaluates results and identifies limitations
Conclusion: sums up the main findings of your experiment
References: list of all sources cited using a specific style (e.g. APA )
Appendices : contains lengthy materials, procedures, tables or figures
Although most lab reports contain these sections, some sections can be omitted or combined with others. For example, some lab reports contain a brief section on research aims instead of an introduction, and a separate conclusion is not always required.
If you're not sure, it's best to check your lab report requirements with your instructor.
Check for common mistakes
Use the best grammar checker available to check for common mistakes in your text.
Fix mistakes for free
Your title provides the first impression of your lab report – effective titles communicate the topic and/or the findings of your study in specific terms.
Create a title that directly conveys the main focus or purpose of your study. It doesn't need to be creative or thought-provoking, but it should be informative.
The effects of varying nitrogen levels on tomato plant height.
Testing the universality of the McGurk effect.
Comparing the viscosity of common liquids found in kitchens.
An abstract condenses a lab report into a brief overview of about 150–300 words. It should provide readers with a compact version of the research aims, the methods and materials used, the main results, and the final conclusion.
Think of it as a way of giving readers a preview of your full lab report. Write the abstract last, in the past tense, after you've drafted all the other sections of your report, so you'll be able to succinctly summarize each section.
To write a lab report abstract, use these guiding questions:
What is the wider context of your study?
What research question were you trying to answer?
How did you perform the experiment?
What did your results show?
How did you interpret your results?
What is the importance of your findings?
Nitrogen is a necessary nutrient for high quality plants. Tomatoes, one of the most consumed fruits worldwide, rely on nitrogen for healthy leaves and stems to grow fruit. This experiment tested whether nitrogen levels affected tomato plant height in a controlled setting. It was expected that higher levels of nitrogen fertilizer would yield taller tomato plants.
Levels of nitrogen fertilizer were varied between three groups of tomato plants. The control group did not receive any nitrogen fertilizer, while one experimental group received low levels of nitrogen fertilizer, and a second experimental group received high levels of nitrogen fertilizer. All plants were grown from seeds, and heights were measured 50 days into the experiment.
The effects of nitrogen levels on plant height were tested between groups using an ANOVA. The plants with the highest level of nitrogen fertilizer were the tallest, while the plants with low levels of nitrogen exceeded the control group plants in height. In line with expectations and previous findings, the effects of nitrogen levels on plant height were statistically significant. This study strengthens the importance of nitrogen for tomato plants.
Your lab report introduction should set the scene for your experiment. One way to write your introduction is with a funnel (an inverted triangle) structure:
Start with the broad, general research topic
Narrow your topic down your specific study focus
End with a clear research question
Begin by providing background information on your research topic and explaining why it's important in a broad real-world or theoretical context. Describe relevant previous research on your topic and note how your study may confirm it or expand it, or fill a gap in the research field.
This lab experiment builds on previous research from Haque, Paul, and Sarker (2011), who demonstrated that tomato plant yield increased at higher levels of nitrogen. However, the present research focuses on plant height as a growth indicator and uses a lab-controlled setting instead.
Next, go into detail on the theoretical basis for your study and describe any directly relevant laws or equations that you'll be using. State your main research aims and expectations by outlining your hypotheses .
Based on the importance of nitrogen for tomato plants, the primary hypothesis was that the plants with the high levels of nitrogen would grow the tallest. The secondary hypothesis was that plants with low levels of nitrogen would grow taller than plants with no nitrogen.
Your introduction doesn't need to be long, but you may need to organize it into a few paragraphs or with subheadings such as "Research Context" or "Research Aims."
Prevent plagiarism. Run a free check.
A lab report Method section details the steps you took to gather and analyze data. Give enough detail so that others can follow or evaluate your procedures. Write this section in the past tense. If you need to include any long lists of procedural steps or materials, place them in the Appendices section but refer to them in the text here.
You should describe your experimental design, your subjects, materials, and specific procedures used for data collection and analysis.
Experimental design
Briefly note whether your experiment is a within-subjects  or between-subjects design, and describe how your sample units were assigned to conditions if relevant.
A between-subjects design with three groups of tomato plants was used. The control group did not receive any nitrogen fertilizer. The first experimental group received a low level of nitrogen fertilizer, while the second experimental group received a high level of nitrogen fertilizer.
Describe human subjects in terms of demographic characteristics, and animal or plant subjects in terms of genetic background. Note the total number of subjects as well as the number of subjects per condition or per group. You should also state how you recruited subjects for your study.
List the equipment or materials you used to gather data and state the model names for any specialized equipment.
List of materials
35 Tomato seeds
15 plant pots (15 cm tall)
Light lamps (50,000 lux)
Nitrogen fertilizer
Measuring tape
Describe your experimental settings and conditions in detail. You can provide labelled diagrams or images of the exact set-up necessary for experimental equipment. State how extraneous variables were controlled through restriction or by fixing them at a certain level (e.g., keeping the lab at room temperature).
Light levels were fixed throughout the experiment, and the plants were exposed to 12 hours of light a day. Temperature was restricted to between 23 and 25℃. The pH and carbon levels of the soil were also held constant throughout the experiment as these variables could influence plant height. The plants were grown in rooms free of insects or other pests, and they were spaced out adequately.
Your experimental procedure should describe the exact steps you took to gather data in chronological order. You'll need to provide enough information so that someone else can replicate your procedure, but you should also be concise. Place detailed information in the appendices where appropriate.
In a lab experiment, you'll often closely follow a lab manual to gather data. Some instructors will allow you to simply reference the manual and state whether you changed any steps based on practical considerations. Other instructors may want you to rewrite the lab manual procedures as complete sentences in coherent paragraphs, while noting any changes to the steps that you applied in practice.
If you're performing extensive data analysis, be sure to state your planned analysis methods as well. This includes the types of tests you'll perform and any programs or software you'll use for calculations (if relevant).
First, tomato seeds were sown in wooden flats containing soil about 2 cm below the surface. Each seed was kept 3-5 cm apart. The flats were covered to keep the soil moist until germination. The seedlings were removed and transplanted to pots 8 days later, with a maximum of 2 plants to a pot. Each pot was watered once a day to keep the soil moist.
The nitrogen fertilizer treatment was applied to the plant pots 12 days after transplantation. The control group received no treatment, while the first experimental group received a low concentration, and the second experimental group received a high concentration. There were 5 pots in each group, and each plant pot was labelled to indicate the group the plants belonged to.
50 days after the start of the experiment, plant height was measured for all plants. A measuring tape was used to record the length of the plant from ground level to the top of the tallest leaf.
In your results section, you should report the results of any statistical analysis procedures that you undertook. You should clearly state how the results of statistical tests support or refute your initial hypotheses.
The main results to report include:
any descriptive statistics
statistical test results
the significance of the test results
estimates of standard error or confidence intervals
The mean heights of the plants in the control group, low nitrogen group, and high nitrogen groups were 20.3, 25.1, and 29.6 cm respectively. A one-way ANOVA was applied to calculate the effect of nitrogen fertilizer level on plant height. The results demonstrated statistically significant ( p = .03) height differences between groups.
Next, post-hoc tests were performed to assess the primary and secondary hypotheses. In support of the primary hypothesis, the high nitrogen group plants were significantly taller than the low nitrogen group and the control group plants. Similarly, the results supported the secondary hypothesis: the low nitrogen plants were taller than the control group plants.
These results can be reported in the text or in tables and figures. Use text for highlighting a few key results, but present large sets of numbers in tables, or show relationships between variables with graphs.
You should also include sample calculations in the Results section for complex experiments. For each sample calculation, provide a brief description of what it does and use clear symbols. Present your raw data in the Appendices section and refer to it to highlight any outliers or trends.
The Discussion section will help demonstrate your understanding of the experimental process and your critical thinking skills.
In this section, you can:
Interpret your results
Compare your findings with your expectations
Identify any sources of experimental error
Explain any unexpected results
Suggest possible improvements for further studies
Interpreting your results involves clarifying how your results help you answer your main research question. Report whether your results support your hypotheses.
Did you measure what you sought out to measure?
Were your analysis procedures appropriate for this type of data?
Compare your findings with other research and explain any key differences in findings.
Are your results in line with those from previous studies or your classmates' results? Why or why not?
An effective Discussion section will also highlight the strengths and limitations of a study.
Did you have high internal validity or reliability?
How did you establish these aspects of your study?
When describing limitations, use specific examples. For example, if random error contributed substantially to the measurements in your study, state the particular sources of error (e.g., imprecise apparatus) and explain ways to improve them.
The results support the hypothesis that nitrogen levels affect plant height, with increasing levels producing taller plants. These statistically significant results are taken together with previous research to support the importance of nitrogen as a nutrient for tomato plant growth.
However, unlike previous studies, this study focused on plant height as an indicator of plant growth in the present experiment. Importantly, plant height may not always reflect plant health or fruit yield, so measuring other indicators would have strengthened the study findings.
Another limitation of the study is the plant height measurement technique, as the measuring tape was not suitable for plants with extreme curvature. Future studies may focus on measuring plant height in different ways.
The main strengths of this study were the controls for extraneous variables, such as pH and carbon levels of the soil. All other factors that could affect plant height were tightly controlled to isolate the effects of nitrogen levels, resulting in high internal validity for this study.
Your conclusion should be the final section of your lab report. Here, you'll summarize the findings of your experiment, with a brief overview of the strengths and limitations, and implications of your study for further research.
Some lab reports may omit a Conclusion section because it overlaps with the Discussion section, but you should check with your instructor before doing so.
If you want to know more about AI for academic writing, AI tools, or fallacies make sure to check out some of our other articles with explanations and examples or go directly to our tools!
Ad hominem fallacy
Post hoc fallacy
Appeal to authority fallacy
False cause fallacy
Sunk cost fallacy
Deep learning
Generative AI
Machine learning
Reinforcement learning
Supervised vs. unsupervised learning
 (AI) Tools
Grammar Checker
Paraphrasing Tool
Text Summarizer
AI Detector
Plagiarism Checker
Citation Generator
A lab report conveys the aim, methods, results, and conclusions of a scientific experiment . Lab reports are commonly assigned in science, technology, engineering, and mathematics (STEM) fields.
The purpose of a lab report is to demonstrate your understanding of the scientific method with a hands-on lab experiment. Course instructors will often provide you with an experimental design and procedure. Your task is to write up how you actually performed the experiment and evaluate the outcome.
In contrast, a research paper requires you to independently develop an original argument. It involves more in-depth research and interpretation of sources and data.
A lab report is usually shorter than a research paper.
The sections of a lab report can vary between scientific fields and course requirements, but it usually contains the following:
Abstract: summarizes your research aims, methods, results, and conclusions
References: list of all sources cited using a specific style (e.g. APA)
Appendices: contains lengthy materials, procedures, tables or figures
The results chapter or section simply and objectively reports what you found, without speculating on why you found these results. The discussion interprets the meaning of the results, puts them in context, and explains why they matter.
In qualitative research , results and discussion are sometimes combined. But in quantitative research , it's considered important to separate the objective results from your interpretation of them.
Cite this Scribbr article
If you want to cite this source, you can copy and paste the citation or click the "Cite this Scribbr article" button to automatically add the citation to our free Citation Generator.
Bhandari, P. (2023, July 23). How To Write A Lab Report | Step-by-Step Guide & Examples. Scribbr. Retrieved December 5, 2023, from https://www.scribbr.com/academic-writing/lab-report/
Is this article helpful?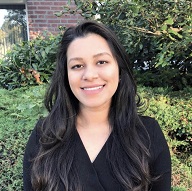 Pritha Bhandari
Other students also liked, guide to experimental design | overview, steps, & examples, how to write an apa methods section, how to write an apa results section, what is your plagiarism score.
How to Write a Lab Report
Lab Reports Describe Your Experiment
Chemical Laws
Periodic Table
Projects & Experiments
Scientific Method
Biochemistry
Physical Chemistry
Medical Chemistry
Chemistry In Everyday Life
Famous Chemists
Activities for Kids
Abbreviations & Acronyms
Weather & Climate
Ph.D., Biomedical Sciences, University of Tennessee at Knoxville
B.A., Physics and Mathematics, Hastings College
Lab reports are an essential part of all laboratory courses and usually a significant part of your grade. If your instructor gives you an outline for how to write a lab report, use that. Some instructors require a lab report to be included in a lab notebook , while others will request a separate report. Here's a format for a lab report you can use if you aren't sure what to write or need an explanation of what to include in the different parts of the report.
A lab report is how you explain what you did in ​your experiment, what you learned, and what the results meant.
Lab Report Essentials
Not all lab reports have title pages, but if your instructor wants one, it would be a single page that states:​
The title of the experiment.
Your name and the names of any lab partners.
Your instructor's name.
The date the lab was performed or the date the report was submitted.
The title says what you did. It should be brief (aim for ten words or less) and describe the main point of the experiment or investigation. An example of a title would be: "Effects of Ultraviolet Light on Borax Crystal Growth Rate". If you can, begin your title using a keyword rather than an article like "The" or "A".
Introduction or Purpose
Usually, the introduction is one paragraph that explains the objectives or purpose of the lab. In one sentence, state the hypothesis. Sometimes an introduction may contain background information, briefly summarize how the experiment was performed, state the findings of the experiment, and list the conclusions of the investigation. Even if you don't write a whole introduction, you need to state the purpose of the experiment, or why you did it. This would be where you state your hypothesis .
List everything needed to complete your experiment.
Describe the steps you completed during your investigation. This is your procedure. Be sufficiently detailed that anyone could read this section and duplicate your experiment. Write it as if you were giving direction for someone else to do the lab. It may be helpful to provide a figure to diagram your experimental setup.
Numerical data obtained from your procedure usually presented as a table. Data encompasses what you recorded when you conducted the experiment. It's just the facts, not any interpretation of what they mean.
Describe in words what the data means. Sometimes the Results section is combined with the Discussion.
Discussion or Analysis
The Data section contains numbers; the Analysis section contains any calculations you made based on those numbers. This is where you interpret the data and determine whether or not a hypothesis was accepted. This is also where you would discuss any mistakes you might have made while conducting the investigation. You may wish to describe ways the study might have been improved.
Conclusions
Most of the time the conclusion is a single paragraph that sums up what happened in the experiment, whether your hypothesis was accepted or rejected, and what this means.
Figures and Graphs
Graphs and figures must both be labeled with a descriptive title. Label the axes on a graph, being sure to include units of measurement. The independent variable is on the X-axis, the dependent variable (the one you are measuring) is on the Y-axis. Be sure to refer to figures and graphs in the text of your report: the first figure is Figure 1, the second figure is Figure 2, etc.
If your research was based on someone else's work or if you cited facts that require documentation, then you should list these references.
How to Format a Biology Lab Report
Science Lab Report Template - Fill in the Blanks
How to Write a Science Fair Project Report
How to Write an Abstract for a Scientific Paper
Six Steps of the Scientific Method
How To Design a Science Fair Experiment
Understanding Simple vs Controlled Experiments
Make a Science Fair Poster or Display
How to Organize Your Science Fair Poster
What Is an Experiment? Definition and Design
Scientific Method Lesson Plan
What Are the Elements of a Good Hypothesis?
6 Steps to Writing the Perfect Personal Essay
How to Write a Great Book Report
The 10 Most Important Lab Safety Rules
By clicking "Accept All Cookies", you agree to the storing of cookies on your device to enhance site navigation, analyze site usage, and assist in our marketing efforts.

Studying at university
Being organised
Searching for information
Reading and evaluating information
Referencing
Laboratory reports and lab books
Dissertations, projects and theses
Reflective writing
Book reviews
Notes and other writing tasks
Strategies for writing
Developing as a writer
Assessment and feedback
People who can help
Many schools have a clear view of how they would like you to write-up and present your practical work so ensuring that you follow their guidance is important.
It is usual to write your report under a set sequence of sub-headings such as, for example:
Introduction
Explain why you did the experiment, identify what were your goals and describe the factors that you considered.
Materials and methods
Describe exactly what protocols you followed, along with what materials and equipment you used. (If you are provided with a written protocol you may only be expected to explain where your actual practice differed from the given protocol). The intention is that someone else ought to be able to replicate your experiment from what you've written here.
Observations and results
Accurately record your experimental findings. These may be presented graphically or in tables, drawings or descriptions.
Present your critical interpretation of the results you obtained. This may involve statistical tests of your data. It may also require a critique of the approach taken and the limitations of methods you used.
Conclusions
Explain what the results mean and relate this to the goals you described in the introduction. It may also be appropriate to give your recommendations or say what you would do differently if you were to repeat the experiment and what you have learnt from carrying it out.
Writing up or reporting your practical work is an important part of the learning process, and even if you worked collaboratively, you may be expected to write your own report individually. If you are asked to write an individual report, about experiments that you did in a group, it is better that you do not work together when you are actually writing your reports. This sometimes causes confusion and can lead to students being accused of copying from each other and plagiarism.
Further reading
Types of teaching
Laboratories and practical classes
Reading and interpreting sources and data
Practical strategies for science writing
Preparation and planning
Choosing your words and improving your writing
Maths and numerical skills - including statistics
more from Academic Support study resources
Talk to someone in your school or a specialist support service
Studying Effectively
Kings Meadow Campus Lenton Lane Nottingham, NG7 2NR
telephone: +44 (0) 115 951 5151 fax: +44 (0) 115 951 3666 Contact us
Legal information
Terms and conditions
Posting rules
Accessibility
Freedom of information
Charity gateway
Cookie policy
Connect with the University of Nottingham through social media and our blogs .

Tips on How to Write a Lab Report: A Full Guide 2023
What Is a Lab Report
Let's start with a burning question: what is lab report? A lab report is an overview of your scientific experiment. It describes what you did (the course of the experiment), how you did it (what equipment and materials you used), and what outcome your experiment led to.
If you take any science classes involving a lab experiment – or full-fledged laboratory courses, you'll have to do your share of lab report writing.
Unlike the format of case study writing , lab reports have to follow a different structure. They, along with other lab report guidelines, are likely defined by your instructor. Your lab notebook may also contain the requirements.
But if it's not your case, here's what to include in a lab report:
title page;
introduction;
equipment and materials list;
conclusion;
appendices.
If this structure looks intimidating now, don't worry: we'll break down every component below.
Format for Lab Reports
Different instructors require different formats for lab reports. So, look through the requirements you've received and see if a science lab report format is specified.
If no format is specified, see if your school, college, or university has specific formatting guidelines or a lab report template to follow.
If that's also not the case, then you can choose the most common formatting style for research papers and lab reports alike: the APA (American Psychology Association) format. Other options include the MLA (Modern Language Association) and Chicago styles.
APA Lab Report Style
Let's break down the main particularities of using the APA style for lab reports. When it comes to the lab report outline, this style dictates that you should include the following:
a title page;
an abstract;
sources (as a References page).
How to format references under the APA format deserves a separate blog post. But here's a short example:
Smith, J. (2021). A lab report introduction guide. Cambridge Press.
To cite this source in the text, style it like this: (Smith, 2021)
As for the text formatting, here are the key APA guidelines to keep in mind:
page margins: 1" (on all sides);
indent: 0.5";
page number: in the upper right corner;
spacing: double;
font: Times New Roman 12 pt.
How Long Should a Lab Report Be?
The appropriate report length depends heavily on the kind of experiment conducted – and on the requirements set by your instructor. That said, most lab reports are five to ten pages long, in our experience. That includes all the raw data, appendices, and graphs.
Need a lab report example? You'll find three below!
What's the Difference Between Lab Reports & Research Papers?
While lab report format and structure are similar to that of a research paper, they differ. But unfortunately, in our work as a college essay writing service , we see them confused often enough.
The key differences between lab reports and research papers are:
Lab reports require you to conduct a hands-on experiment, while research papers are focused on the interpretation of existing data;
A lab report's purpose is to show that you understand the scientific methods central to the experimental procedure – that's why the lab report template is different, too;
A lab experiment doesn't require you to have an original hypothesis or argument;
Research papers are usually longer than lab reports.
How to Do a Lab Report: Outline
Like with any other papers, from SWOT analysis to case studies, writing lab reports is easier when you have a clear college lab report outline in front of you. Luckily for you, the lab report structure is the same in most cases.
So, here's how to do a lab report – follow this outline (unless your instructor's requirements contradict it!):
Title page: your name, course, instructor, and the report title;
Abstract: a short description of the key findings and their significance;
Introduction: the purpose of the lab experiment and its background information;
Methods and materials: what you used during the experiment (e.g., a lab manual, certain reagents, etc.);
Procedure: the detailed description of the lab experiment;
Results: the outcome of your experiment and its interpretation;
Conclusion: what your findings may mean for the field;
References: the list of your sources;
Appendices: raw data, calculations, graphs, etc.
Feeling Stuck With Your Lab Report?
Let our qualified writers handle it for you and relieve you of this burden!
Guide on How to Write a Lab Report
If the outline above is overwhelming at first, don't worry! As a paper and essay writing service , we've had our share of experience in writing lab reports. Today, we'd like to share this experience with you in this lab report guide.
So, below you'll find everything you need to know on how to write a good lab report, along with handy lab report guidelines!
Lab Report Title Page
The lab report title page should include your name, student code, and any lab partners you may have had. It should also contain the date of the experiment and the title of your report.
The title length should be less than ten words. You'll also need to include the name of the academic supervisor in your lab report title page if you have one.
This paragraph describes your experiment, its main point, and its findings in a nutshell. Here are several guidelines on how to write an abstract for a lab report:
Keep it under 200 words;
Start with the purpose of your experiment;
Describe the experimental procedure;
State the results;
Include 2-3 keywords (optional).
Lab Report Introduction
The first paragraph is where you explain your hypothesis and the purpose of your experiment. You can also add any previous research on the matter and any background information worth including. Here's a short lab report introduction example with a hypothesis:
This experiment examined the correlation between the levels of CO2 and the rate of photosynthesis in Chlorella algae. The latter was quantified by measuring the levels of RuBisCO.
Equipment (Methods and Materials)
Next in the lab report structure is the equipment section (also known as methods and materials). This is where you mention your lab manual, methods used during the experimental procedure, and the materials list.
In this part of the report, ensure to include all the details of the experimental procedure. It should provide readers with everything they need to know to replicate your study.
Procedure (with Graphs & Figures)
This part is, perhaps, the easiest (unlike how to write a hypothesis for a lab report). You should simply document the course of the lab experiment step-by-step, in chronological order.
This is usually a significant part of the report, taking up most of it. So make sure to provide detailed information on your hands-on experience!
Results Section
This is the overview of your experiment's findings (also known as the discussion section). Here's how to write a results section for a lab report:
Discuss the outcome of the experiment;
Explain how it pertains to your hypothesis (whether it proves or disproves it);
Keep it brief and concise.
Note . You might notice that describing future work or further studies is absent from the tips on how to write the discussion section of a lab report. That's because it's a part of the conclusion, not the discussion.
This is where you sum up the results of your experiment and draw any major conclusions. You may also suggest future laboratory experiments or further research.
Here's how to write a conclusion for a lab report in three steps:
Explain the results of your experiment;
Determine their significance – and any limitations to the experimental design;
Suggest future studies (if applicable).
The conclusion part of lab reports is typically short. So, don't worry if you can't write a lengthy one – you don't have to!
This is the part of your lab report outline where you list all of the sources you relied on in your lab experiments. It should include your lab manual, along with any relevant recommended reading from your course. You may also include any extra sources you used.
Remember to format your references list according to the formatting style you have to follow. Apart from every entry's formatting, you'll also have to present your references in alphabetical order based on the author's last name (for APA lab reports).
Finally, any lab report format includes appendices – your figures and graphs, in other words. This is where you add your raw data in tables, complete calculations, charts, etc.
Keep in mind: just like with sources, you need to cite each of the appendices in the main body of the report. Remember to format the appendix and its citation according to the chosen formatting style.
Lab Report Examples
As a paper and dissertation writing service , we know that sometimes it's better to see a great example of how to write a lab report once than to read dozens of tips. So, we've asked our lab report writing service to prepare a lab report template for three disciplines: chemistry, biology, and science.
Look at these samples if you keep wondering how to do a lab report! But keep in mind: you won't be able to use them as-is. So instead, use them as examples for your writing.
Note . References to lab manuals are made up – you should refer to the one you use in the experiment!
How to Write a Formal Lab Report for Chemistry?
The same lab report guidelines listed above apply to chemistry lab reports. Here's a short example that includes a lab report introduction, equipment, procedure, results, and references for an electrolysis reaction.
How to Write a Lab Report for Biology?
Next up in your lab report guide, it's a biology lab report! Like in any other lab report, its main point is to describe your experiment and explain its findings. Below you can find an example of one biology lab report that seeks to explain how to extract DNA from sliced fruit and make it visible to the naked eye.
How to Write a Science Lab Report?
Finally, let's look at a general science lab report. In this case, the science lab report format is the same as for other disciplines: start with the introduction and hypothesis, describe the equipment and procedure, and explain the outcome.
Here's a science lab report example on testing the density of different juices.
7 More Tips on How to Write a Lab Report
Need some more guidance on writing lab reports? Then, we've got you covered! Here are seven more tips on writing an excellent report:
Carefully examine your lab manual before starting the experiment;
Take detailed notes throughout the process;
Be conscious of any limitations of your experimental design – and mention them in conclusion;
Stick to the lab report structure defined by your instructor;
Be transparent about any experimental error that may occur;
Search for examples if you feel stuck with writing lab reports;
Triple-check your lab report before submitting it: look for formatting issues, sources forgotten, and grammar and syntax mistakes.
Need Qualified Help With an Assignment?
You're seconds away from it! Hire a professional writer now – and stop worrying about a deadline coming up!
Related Articles
Lab Report Writing
Concise Language
Test yourself (concise language), third person, past tense, test yourself (third person, past tense).
Lab Report Format
Introduction
Materials and Methods
Discussion/Conclusion
The main reason for writing a lab report or scientific paper is to communicate the results of a scientific study to the public (or your teacher). Keeping this purpose in mind, there are some important things you want to remember when writing your lab report. Use concise language that clearly communicates what you are trying to say. Scientists like to get straight to the facts without any distractions, so there is no need for the kind of "flowery" language you might use in a short story, poem, or personal essay. The sentences should provide enough detail so the reader knows what happened, but not so much detail that it gets overwhelming. Answer the quiz question below to see if you can spot good scientific language.
Which of the following examples do you think best illustrates the concise lanuage you should use in a lab report?
a. The plants exposed to full sunlight showed amazing amounts of growth after a couple weeks. b. The entire lab group laughed when the water spilled out of the test tube. c. The plants exposed to full sunlight grew an average of 3 cm in 14 days, while the plants left indoors grew only 0.5 cm on average. d. The plants grew.
C The language is straight forward with specific details.
Click on the question, to see the answer.
Another important point about lab reports is that they should usually be written in third person, past tense. This means you should not use personal pronouns like "I" or "we." And all the procedures you used in your study should be written about as if they happened in the past. It can be a little awkward writing in the "passive voice" like this because most English classes teach that this style of writing is incorrect. But in science, we try to use language that is impersonal and objective. Some scientists are not as concerned about this rule as they used to be, but your instructor may require your lab reports to be written this way. Test yourself to see if you can spot the best use of third person, past tense.
You did an experiment in which you added 20 mL of water to a test tube. How would you describe this inyour lab report?
a. I added 20 mL of water to a test tube. b. 20 mL of water is added to a test tube. c. 20 mL of water was added to a test tube.
C That's the only one that is written in past tense and does not use personal pronouns like "I" or "we." details.
<< Previous: Home
Next: Lab Report Format >>
Last Updated: Jan 13, 2022 10:50 AM
URL: https://phoenixcollege.libguides.com/LabReportWriting
Writing Studio
Writing a lab report: introduction and discussion section guide.
In an effort to make our handouts more accessible, we have begun converting our PDF handouts to web pages. Download this page as a PDF:   Writing a Lab Report Return to Writing Studio Handouts
Part 1 (of 2): Introducing a Lab Report
The introduction of a lab report states the objective of the experiment and provides the reader with background information. State the topic of your report clearly and concisely (in one or two sentences). Provide background theory, previous research, or formulas the reader should know. Usually, an instructor does not want you to repeat whatever the lab manual says, but to show your understanding of the problem.
Questions an Effective Lab Report Introduction Should Answer
What is the problem.
Describe the problem investigated. Summarize relevant research to provide context, key terms, and concepts so that your reader can understand the experiment.
Why is it important?
Review relevant research to provide a rationale for the investigation. What conflict, unanswered question, untested population, or untried method in existing research does your experiment address? How will you challenge or extend the findings of other researchers?
What solution (or step toward a solution) do you propose?
Briefly describe your experiment : hypothesis , research question , general experimental design or method , and a justification of your method (if alternatives exist).
Tips on Composing Your Lab Report's Introduction
Move from the general to the specific – from a problem in research literature to the specifics of your experiment.
Engage your reader – answer the questions: "What did I do?" "Why should my reader care?"
Clarify the links between problem and solution, between question asked and research design, and between prior research and the specifics of your experiment.
Be selective, not exhaustive, in choosing studies to cite and the amount of detail to include. In general, the more relevant an article is to your study, the more space it deserves and the later in the introduction it appears.
Ask your instructor whether or not you should summarize results and/or conclusions in the Introduction.
"The objective of the experiment was …"
"The purpose of this report is …"
"Bragg's Law for diffraction is …"
"The scanning electron microscope produces micrographs …"
Part 2 (of 2): Writing the "Discussion" Section of a Lab Report
The discussion is the most important part of your lab report, because here you show that you have not merely completed the experiment, but that you also understand its wider implications. The discussion section is reserved for putting experimental results in the context of the larger theory. Ask yourself: "What is the significance or meaning of the results?"
Elements of an Effective Discussion Section
What do the results indicate clearly? Based on your results, explain what you know with certainty and draw conclusions.
Interpretation
What is the significance of your results? What ambiguities exist? What are logical explanations for problems in the data? What questions might you raise about the methods used or the validity of the experiment? What can be logically deduced from your analysis?
Tips on the Discussion Section
1. explain your results in terms of theoretical issues..
How well has the theory been illustrated? What are the theoretical implications and practical applications of your results?
For each major result:
Describe the patterns, principles, and relationships that your results show.
Explain how your results relate to expectations and to literature cited in your Introduction. Explain any agreements, contradictions, or exceptions.
Describe what additional research might resolve contradictions or explain exceptions.
2. Relate results to your experimental objective(s).
If you set out to identify an unknown metal by finding its lattice parameter and its atomic structure, be sure that you have identified the metal and its attributes.
3. Compare expected results with those obtained.
If there were differences, how can you account for them? Were the instruments able to measure precisely? Was the sample contaminated? Did calculated values take account of friction?
4. Analyze experimental error along with the strengths and limitations of the experiment's design.
Were any errors avoidable? Were they the result of equipment?  If the flaws resulted from the experiment design, explain how the design might be improved. Consider, as well, the precision of the instruments that were used.
5. Compare your results to similar investigations.
In some cases, it is legitimate to compare outcomes with classmates, not in order to change your answer, but in order to look for and to account for or analyze any anomalies between the groups. Also, consider comparing your results to published scientific literature on the topic.
The "Introducing a Lab Report" guide was adapted from the University of Toronto Engineering Communications Centre and University of Wisconsin-Madison Writing Center.
The "Writing the Discussion Section of a Lab Report" resource was adapted from the University of Toronto Engineering Communications Centre and University of Wisconsin-Madison Writing Center.
Last revised: 07/2008 | Adapted for web delivery: 02/2021
In order to access certain content on this page, you may need to download Adobe Acrobat Reader or an equivalent PDF viewer software.