Create a Cover Letter Now
Create a Resume Now
My Documents
Photographer Cover Letter
You have skills - we have tricks on how to find the best jobs. Get cover letters for more than 900 professions.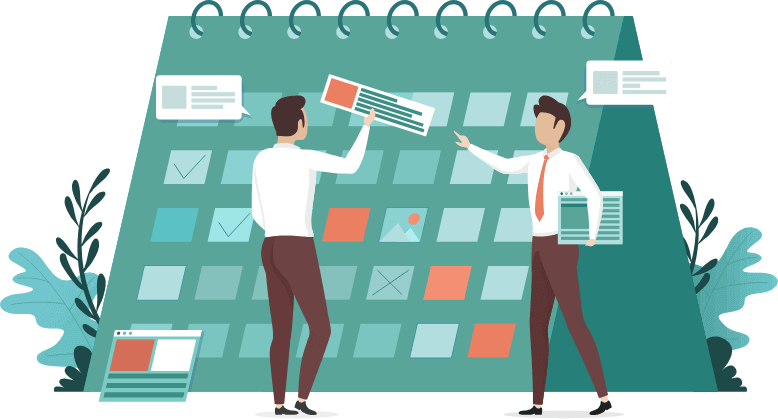 Exclusive tips for cover letter for photographer
Undoubtedly, the candidate's resume and portfolio must speak volumes. But advanced recruiters insist on a photographer cover letter as the standard way to bring out personal benefits for long-term collaboration.

Awareness is a bargaining chip
Give a broad-brush picture of your experience, indicating what events you dealt with, be it a wedding, a concert, or an exhibition. It will show the diversity of your projects and clients and the necessary skill of working with equipment and photo processing. The practical application of knowledge is much more critical for the employer than the place of their acquisition.

Self-discipline is half the battle
Work with customer needs is the highest consideration. Any picture is a product that needs to be sold. Therefore, even a photographer cover letter for a beginner with no experience should reflect active listening skills and customer focus. Mention the ability to understand the initial desire of customers and to be sensitive to any changes during the work process. It will show that you put a premium on customer satisfaction, which will positively affect the company's profits.

Take to communication like a duck to water
Visualization is the birth of successful photography. Indicate the ability to think through a creative shooting strategy in advance, choosing a location, portrait and panoramic shots, color effects, and so on. It proves that you are ready to offer individual solutions for different situations, and the spectrum of your possibilities is pervasive.

Understand and be understood
Understand and be understood. Both self-taught and certified specialists should be able to interpret amateur wishes in a phased plan, and vice versa, provide expert advice in a simple phrase. And if the client should not operate with terminology and solutions, then you, as a professional, take full responsibility for relationship-building. In this regard, mention communication skills as a guarantor of mutual understanding between you and the client.
Make sure we are worthy helpers?
Believe us, this is only a part of our talents, and the second one will be revealed in the process of working directly.
Sample cover letter for a photographer job
A photographer is not only a representative of art but also a performer who is guided by clear agency instructions or customer concepts. Our example of a cover letter for the photographer will show how to present yourself correctly on both sides.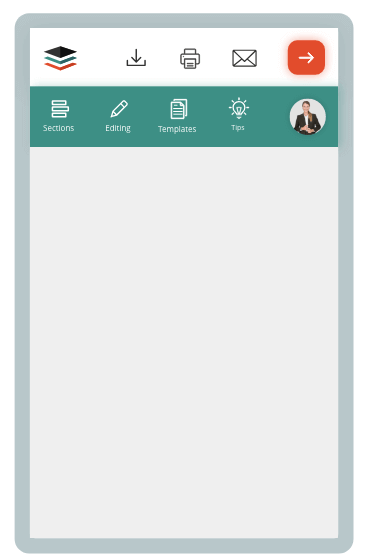 Sara Lee Photographer 32 C Main Street 8965-234-765 / [email protected]
Marta Stateson Recruiter "Best solutions"
Dear Marta, I know how important it is to preserve special moments and memories in the pictures. And I would like to take responsibility for their preservation as a photographer with "Best Solutions".
I am a self-taught photographer who began her career with holidays as a child. But I now have an extensive portfolio, including weddings, art projects, and private photo sessions of various subjects. This experience expanded my professional boundaries and taught me how to interact with clients of different requests and characters. At the moment, my interpersonal skills allow me to find common ground with any customer and touchpoints for the best creative result. I am armed with active visualization and am ready to win customers' favor from the first minutes of communication with my extraordinary vision.
My artistic decisions are always individual and depend on the main character of the photo. As a part of "Best solutions", my priority will be to deliver the general event atmosphere with the emotions of the guests. I want to make an attractive product for both for the personal archive and for advertising the company on the website.
I am hoping for feedback.
Sincerely, Sara.
Even an entry-level photographer cover letter can become special thanks to three transparent stages.

Put in some information about yourself.

Choose the design of your cover letter.

Print, email, or download your cover letter in PDF format.
What can GetCoverLetter do for cover letter for photographer position?
GetCoverLetter will be your assistant right up to the finishing touches of your copy. We will prove that making such a final document with us is no more difficult than snapping a photo for you.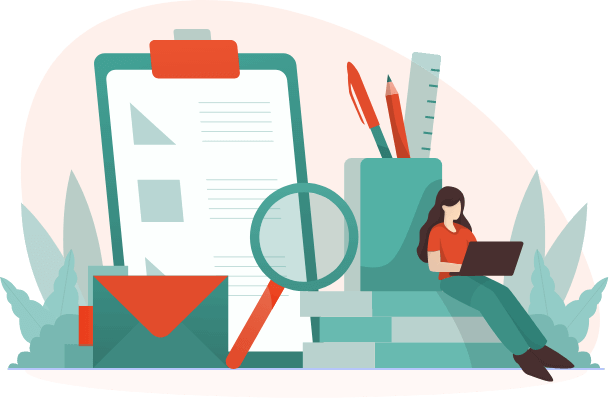 We know what distinguishes an ordinary photographer from an ideal candidate and share it with you.
We know how to interpret your chosen strengths into a job-winning self-presentation.
Finally, we know which format will be worthy of your unique content for the aggregate picture.
Anything worth doing is worth doing WELL
This principle will help us process your chosen strengths and personal data into a flawless copy for a recruiter.
Template of a professional cover letter for photographer
We will not tell you about the importance of design for a professional cover letter for a photographer as you entirely understand the significance of any visual component. So go to our layouts.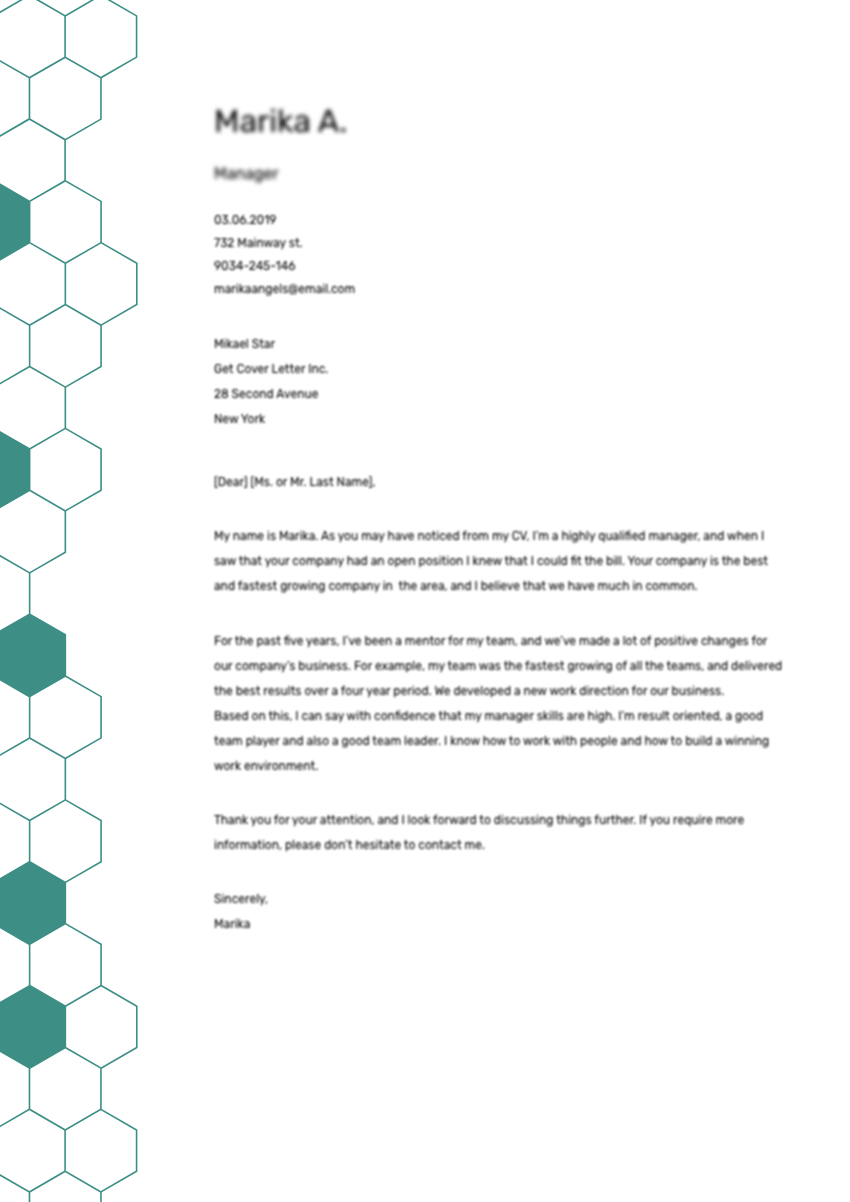 Get Cover Letter customer's reviews
Such a useful editor as GetCoverLetter can not dispense without fan club, comprising employed people with its help.

"This platform is so easy to use for such an amazing result. All the information here is expert-level, which allowed me to catch the recruiter's attention from the first lines. Thus, if you are not eloquent like me, then entrust your letter to the GetCoverLetter."

"The cover letter created here was the cherry on the top of my application. I studied the vacancy and realized how I could meet the expectations, and GetCoverLetter did the rest of the work, which together led to a successful result."

"GetCoverLetter has a clear advantage compared to other editors as it offers unique content for each profession. Due to this fact, my employer understood that my letter was focused on the chosen position. It made a difference in my hiring."

Frequently Asked Questions
The more unique the knowledge you get, the more space for new questions. Do not be affraid to miss some aspects of creating your excellent cover letter. Here we took into account the most popular doubts to save your time and arm you with basic information.
What should my a photographer cover letter contain? The main purpose of a cover letter is to introduce yourself, mention the job you're applying for, show that your skills and experience match the needed skills and experience for the job.
How to properly introduce yourself in a cover letter? Greet the correct person to which your cover is intended for. Introduce yourself with enthusiasm.
How many pages should my cover letter be? Your cover letter should only be a half a page to one full page. Your cover letter should be divided into three or four short paragraphs.
Don't focus on yourself too much
Don't share all the details of every job you've had
Don't write a novel
Time to cut loose and chart your course
But this does not mean that we will not guide you at each stage. So, proceed with confidence.
Other cover letters from this industry
Your industry offers a variety of career opportunities, and your task is to choose the best one. Below, we have compiled effective cover letter samples for related positions. Feel free to check each of them and apply for different vacancies successfully.
Instructional Designer
Product Designer
Fashion Designer
Industrial Designer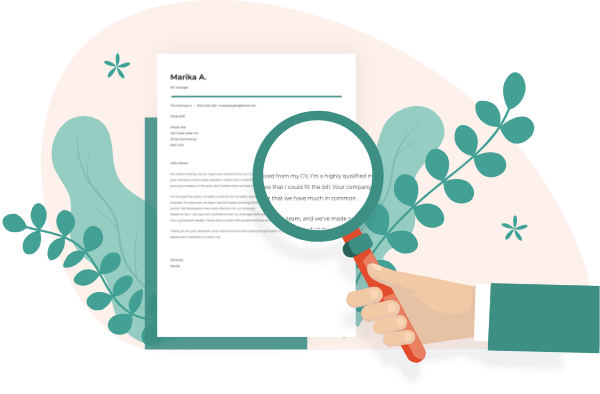 Photographer Assistant Cover Letter Example
Cover Letter Examples
Cover letter guidelines, how to format an photographer assistant cover letter, cover letter header, cover letter header examples for photographer assistant, how to make your cover letter header stand out:, cover letter greeting, cover letter greeting examples for photographer assistant, best cover letter greetings:, cover letter introduction, cover letter intro examples for photographer assistant, how to make your cover letter intro stand out:, cover letter body, cover letter body examples for photographer assistant, how to make your cover letter body stand out:, cover letter closing, cover letter closing paragraph examples for photographer assistant, how to close your cover letter in a memorable way:, pair your cover letter with a foundational resume, key cover letter faqs for photographer assistant.
You should start your Photographer Assistant cover letter by addressing the hiring manager directly, if possible. If you don't know their name, use a professional greeting such as "Dear Hiring Manager". Then, introduce yourself and briefly mention your current role or situation. You should also state the position you're applying for. For example, "I am a passionate and dedicated professional with a background in photography, writing to apply for the Photographer Assistant position." This sets a clear context for the rest of your letter. It's also beneficial to express enthusiasm about the role and the company, showing that you've done your research and are genuinely interested in the opportunity.
The best way for Photographer Assistants to end a cover letter is by expressing enthusiasm for the opportunity and a willingness to further discuss their qualifications. They should reiterate their interest in the role and the company, and mention their eagerness to contribute their skills and learn from the experience. A strong closing might be: "I am excited about the opportunity to bring my unique skills and passion for photography to your team. I look forward to the possibility of discussing my application with you further." This ending is effective as it shows the candidate's enthusiasm, readiness to contribute, and openness for further discussion. It also leaves a positive and lasting impression.
In a cover letter, Photographer Assistants should include the following: 1. Contact Information: At the top of the letter, include your full name, address, phone number, and email address. 2. Professional Greeting: Address the hiring manager by name if possible. If not, use a professional greeting such as "Dear Hiring Manager." 3. Introduction: Start by introducing yourself and stating the position you're applying for. Mention where you found the job posting. 4. Relevant Skills and Experience: Highlight your relevant skills and experiences that make you a good fit for the position. As a Photographer Assistant, you might want to mention your experience with different types of photography equipment, your ability to assist in setting up and breaking down shoots, your knowledge of photo editing software, and your experience in managing photography sessions. 5. Achievements: If you have any notable achievements in your career as a Photographer Assistant, be sure to include them. This could be anything from a successful project you were part of, a recognition you received, or a problem you solved. 6. Enthusiasm for the Role: Show your passion for photography and your interest in the role. Explain why you're interested in the position and how you can contribute to the company. 7. Closing: In your closing paragraph, thank the hiring manager for considering your application. Express your interest in the opportunity to discuss your qualifications further in an interview. 8. Professional Closing: End the letter with a professional closing such as "Sincerely" or "Best regards," followed by your name. Remember, your cover letter should complement your resume, not repeat it. It's your chance to tell a story about your experience and skills, and to show your enthusiasm for the role.
Related Cover Letters for Photographer Assistant
Beginner photographer cover letter.
Creative Photographer Cover Letter
Event Photographer Cover Letter
Freelance Photographer Cover Letter
Photo Journalist Cover Letter
Professional Photographer Cover Letter
Self Employed Photographer Cover Letter
Wedding Photographer Cover Letter
Related Resumes for Photographer Assistant
Beginner photographer resume example.
Creative Photographer Resume Example
Event photographer resume example, freelance photographer resume example, photo journalist resume example, professional photographer resume example, self employed photographer resume example, wedding photographer resume example, try our ai-powered resume builder.
CV Templates
Cover Letter Samples
Aptitude Tests
Interview Questions
Photographer Cover Letter Examples
Photographers use a variety of photographic equipment to make pictorial records of people, events, objects, items of fine art etc. Photographers capture moments on film and use images to tell a story.
Writing a good Photographer cover letter can make the difference between being invited for a job interview and having your application ignored by a recruiter.
Whether you're sending your Photographer cover letter as a hard copy or by email, the following Photographer cover letter samples will help you write a compelling cover letter that best highlights your experience, skills and qualifications. The templates can be edited to suit any Photographer with or without experience.
Photographer Cover Letter Template (No experience)
This Photographer cover letter example is well-suited for applicants seeking entry-level positions with little or no job experience.
[Your Name],
[Your Address],
[Your City, Your State].
[Your Phone Number]
[Your Email]
[Current Date]
[Recipient's Name],
[Recipient's Job Title],
[Company Name],
[Company Address].
Dear Hiring Manager,
I am writing to express my strong interest in the entry-level photographer position at your esteemed company. As a recent graduate with a degree in photography and a passion for capturing moments, I am confident that I possess the skills and creativity necessary to excel in this role.
Throughout my academic journey, I have honed my technical skills in various photography techniques, including lighting, composition, and post-processing. I have also gained hands-on experience through internships and freelance projects, where I have developed a keen eye for detail and the ability to tell compelling visual stories.
What sets me apart is my ability to connect with subjects and create a comfortable environment that allows their true personalities to shine through. I believe that building a rapport with clients is essential in capturing authentic and memorable photographs.
I am excited about the opportunity to contribute my skills and creativity to your team. Thank you for considering my application. I have attached my portfolio for your review, and I look forward to the possibility of discussing how my passion for photography can benefit your company.
[Your Name]
Yours sincerely,
[ Your Signature ]
Cover Letter tip
Always endeavour to find out the hiring manager's full name. Look them up on LinkedIn, consult the company website or give the company a call to find out. If you're unable to figure out their name, you can omit it from the recipient's section, while using preferred alternatives like: "Dear Hiring Manager:", "Dear Director of Human Resources:" or less frequently: "Dear Sir/Madam:" in the Salutation.
Learn more about how to write a cover letter in a more detailed guide.
Photographer Cover Letter Sample (Experience)
This Photographer cover letter example is highly suitable for applicants with job experience, as it allows them to effectively showcase their skills and accomplishments in a professional manner.
Dear [Hiring Manager's Name],
I am thrilled to apply for the experienced photographer position at [Company Name]. With [number of years] years of professional experience in the field, I am confident in my ability to contribute to your team and deliver exceptional visual content.
Throughout my career, I have had the privilege of working with diverse clients, including renowned brands and publications. This exposure has allowed me to develop a versatile style and a strong understanding of various photography genres, from fashion and product photography to documentary and event coverage.
My technical expertise extends beyond capturing stunning images. I am proficient in industry-standard editing software and possess advanced knowledge of lighting techniques, enabling me to enhance and manipulate photographs to achieve the desired visual impact.
What truly sets me apart is my ability to conceptualize and execute creative ideas that align with clients' visions. I am a natural collaborator, working closely with art directors, stylists, and clients to ensure that the final product exceeds expectations.
I am excited about the opportunity to bring my passion for photography and my extensive experience to [Company Name]. Please find attached my portfolio for your review. I would welcome the chance to discuss how my skills and expertise can contribute to your team's success.
Thank you for considering my application.
Cover Letter Tip
There's no one-size-fits-all cover letter. Every cover letter should be tailored to the requirements of a particular job. Therefore, resist the temptation of using these templates word-for-word in your job applications. They're only intended to serve as a guide for writing compelling cover letters.
Since each job comes with its unique responsibilities and requirements, it's important to customize your cover letter to align with the specific skills and expertise demanded by the position you are applying for, highlighting why you are a strong match for the employer's job requirements.
If you're unsure of your writing abilities, our experts can help you write a cover letter that can get you a job.
Photographer CV
Photographer Interview questions
Photographer Salary in Nigeria
Photographer Job description
Photographer Jobs in Nigeria
Latest Jobs
IT Support Officer at the National AIDS, Viral Hepatitis and STIs Control Programme (Federal Ministry of Health)
Health Informatics Specialist at the National AIDS, Viral Hepatitis and STIs Control Programme (Federal Ministry of Health)
Laboratory Specialist at the National AIDS, Viral Hepatitis and STIs Control Programme (Federal Ministry of Health)
PSM Specialist at the National AIDS, Viral Hepatitis and STIs Control Programme (Federal Ministry of Health)
Procurement Officer at the National AIDS, Viral Hepatitis and STIs Control Programme (Federal Ministry of Health)
Drivers at the National AIDS, Viral Hepatitis and STIs Control Programme (Federal Ministry of Health)
Senior Finance Specialist at the National AIDS, Viral Hepatitis and STIs Control Programme (Federal Ministry of Health)
Admin Officer-Finance at the National AIDS, Viral Hepatitis and STIs Control Programme (Federal Ministry of Health)
Internal Auditor/ Compliance Specialist at the National AIDS, Viral Hepatitis and STIs Control Programme (Federal Ministry of Health)
Central Finance Officer at the National AIDS, Viral Hepatitis and STIs Control Programme (Federal Ministry of Health)