What Is a Case Study?
When you're performing research as part of your job or for a school assignment, you'll probably come across case studies that help you to learn more about the topic at hand. But what is a case study and why are they helpful? Read on to learn all about case studies.
At face value, a case study is a deep dive into a topic. Case studies can be found in many fields, particularly across the social sciences and medicine. When you conduct a case study, you create a body of research based on an inquiry and related data from analysis of a group, individual or controlled research environment.
As a researcher, you can benefit from the analysis of case studies similar to inquiries you're currently studying. Researchers often rely on case studies to answer questions that basic information and standard diagnostics cannot address.
Study a Pattern
One of the main objectives of a case study is to find a pattern that answers whatever the initial inquiry seeks to find. This might be a question about why college students are prone to certain eating habits or what mental health problems afflict house fire survivors. The researcher then collects data, either through observation or data research, and starts connecting the dots to find underlying behaviors or impacts of the sample group's behavior.
Gather Evidence
During the study period, the researcher gathers evidence to back the observed patterns and future claims that'll be derived from the data. Since case studies are usually presented in the professional environment, it's not enough to simply have a theory and observational notes to back up a claim. Instead, the researcher must provide evidence to support the body of study and the resulting conclusions.
Present Findings
As the study progresses, the researcher develops a solid case to present to peers or a governing body. Case study presentation is important because it legitimizes the body of research and opens the findings to a broader analysis that may end up drawing a conclusion that's more true to the data than what one or two researchers might establish. The presentation might be formal or casual, depending on the case study itself.
Draw Conclusions
Once the body of research is established, it's time to draw conclusions from the case study. As with all social sciences studies, conclusions from one researcher shouldn't necessarily be taken as gospel, but they're helpful for advancing the body of knowledge in a given field. For that purpose, they're an invaluable way of gathering new material and presenting ideas that others in the field can learn from and expand upon.
Privacy Policy
Terms of Service
© 2023 Ask Media Group, LLC
Social Anxiety Disorder
Bipolar Disorder
Kids Mental Health
Therapy Center
When To See a Therapist
Types of Therapy
Best Online Therapy
Best Couples Therapy
Best Family Therapy
Managing Stress
Sleep and Dreaming
Understanding Emotions
Self-Improvement
Healthy Relationships
Relationships in 2023
Student Resources
Personality Types
Verywell Mind Insights
2023 Verywell Mind 25
Mental Health in the Classroom
Editorial Process
Meet Our Review Board
Crisis Support
What Is a Case Study?
An in-depth study of one person, group, or event
Kendra Cherry, MS, is a psychosocial rehabilitation specialist, psychology educator, and author of the "Everything Psychology Book."
Cara Lustik is a fact-checker and copywriter.
Verywell / Colleen Tighe
Benefits and Limitations
Types of case studies, how to write a case study.
A case study is an in-depth study of one person, group, or event. In a case study, nearly every aspect of the subject's life and history is analyzed to seek patterns and causes of behavior. Case studies can be used in various fields, including psychology, medicine, education, anthropology, political science, and social work.
The purpose of a case study is to learn as much as possible about an individual or group so that the information can be generalized to many others. Unfortunately, case studies tend to be highly subjective, and it is sometimes difficult to generalize results to a larger population.
While case studies focus on a single individual or group, they follow a format similar to other types of psychology writing. If you are writing a case study, it is important to follow the rules of APA format .
A case study can have both strengths and weaknesses. Researchers must consider these pros and cons before deciding if this type of study is appropriate for their needs.
One of the greatest advantages of a case study is that it allows researchers to investigate things that are often difficult to impossible to replicate in a lab. Some other benefits of a case study:
Allows researchers to collect a great deal of information
Give researchers the chance to collect information on rare or unusual cases
Permits researchers to develop hypotheses that can be explored in experimental research
On the negative side, a case study:
Cannot necessarily be generalized to the larger population
Cannot demonstrate cause and effect
May not be scientifically rigorous
Can lead to bias
Researchers may choose to perform a case study if they are interested in exploring a unique or recently discovered phenomenon. The insights gained from such research can help the researchers develop additional ideas and study questions that might be explored in future studies.
However, it is important to remember that the insights gained from case studies cannot be used to determine cause and effect relationships between variables. However, case studies may be used to develop hypotheses that can then be addressed in experimental research.
Case Study Examples
There have been a number of notable case studies in the history of psychology. Much of Freud's work and theories were developed through the use of individual case studies. Some great examples of case studies in psychology include:
Anna O : Anna O. was a pseudonym of a woman named Bertha Pappenheim, a patient of a physician named Josef Breuer. While she was never a patient of Freud's, Freud and Breuer discussed her case extensively. The woman was experiencing symptoms of a condition that was then known as hysteria and found that talking about her problems helped relieve her symptoms. Her case played an important part in the development of talk therapy as an approach to mental health treatment.
Phineas Gage : Phineas Gage was a railroad employee who experienced a terrible accident in which an explosion sent a metal rod through his skull, damaging important portions of his brain. Gage recovered from his accident but was left with serious changes in both personality and behavior.
Genie : Genie was a young girl subjected to horrific abuse and isolation. The case study of Genie allowed researchers to study whether language could be taught even after critical periods for language development had been missed. Her case also served as an example of how scientific research may interfere with treatment and lead to further abuse of vulnerable individuals.
Such cases demonstrate how case research can be used to study things that researchers could not replicate in experimental settings. In Genie's case, her horrific abuse had denied her the opportunity to learn language at critical points in her development.
This is clearly not something that researchers could ethically replicate, but conducting a case study on Genie allowed researchers the chance to study phenomena that are otherwise impossible to reproduce.
There are a few different types of case studies that psychologists and other researchers might utilize:
Collective case studies : These involve studying a group of individuals. Researchers might study a group of people in a certain setting or look at an entire community. For example, psychologists might explore how access to resources in a community has affected the collective mental well-being of those living there.
Descriptive case studies : These involve starting with a descriptive theory. The subjects are then observed, and the information gathered is compared to the pre-existing theory.
Explanatory case studies : These are often used to do causal investigations. In other words, researchers are interested in looking at factors that may have caused certain things to occur.
Exploratory case studies : These are sometimes used as a prelude to further, more in-depth research. This allows researchers to gather more information before developing their research questions and hypotheses .
Instrumental case studies : These occur when the individual or group allows researchers to understand more than what is initially obvious to observers.
Intrinsic case studies : This type of case study is when the researcher has a personal interest in the case. Jean Piaget's observations of his own children are good examples of how an intrinsic cast study can contribute to the development of a psychological theory.
The three main case study types often used are intrinsic, instrumental, and collective. Intrinsic case studies are useful for learning about unique cases. Instrumental case studies help look at an individual to learn more about a broader issue. A collective case study can be useful for looking at several cases simultaneously.
The type of case study that psychology researchers utilize depends on the unique characteristics of the situation as well as the case itself.
There are also different methods that can be used to conduct a case study, including prospective and retrospective case study methods.
Prospective case study methods are those in which an individual or group of people is observed in order to determine outcomes. For example, a group of individuals might be watched over an extended period of time to observe the progression of a particular disease.
Retrospective case study methods involve looking at historical information. For example, researchers might start with an outcome, such as a disease, and then work their way backward to look at information about the individual's life to determine risk factors that may have contributed to the onset of the illness.
Where to Find Data
There are a number of different sources and methods that researchers can use to gather information about an individual or group. Six major sources that have been identified by researchers are:
Archival records : Census records, survey records, and name lists are examples of archival records.
Direct observation : This strategy involves observing the subject, often in a natural setting . While an individual observer is sometimes used, it is more common to utilize a group of observers.
Documents : Letters, newspaper articles, administrative records, etc., are the types of documents often used as sources.
Interviews : Interviews are one of the most important methods for gathering information in case studies. An interview can involve structured survey questions or more open-ended questions.
Participant observation : When the researcher serves as a participant in events and observes the actions and outcomes, it is called participant observation.
Physical artifacts : Tools, objects, instruments, and other artifacts are often observed during a direct observation of the subject.
Section 1: A Case History
This section will have the following structure and content:
Background information : The first section of your paper will present your client's background. Include factors such as age, gender, work, health status, family mental health history, family and social relationships, drug and alcohol history, life difficulties, goals, and coping skills and weaknesses.
Description of the presenting problem : In the next section of your case study, you will describe the problem or symptoms that the client presented with.
Describe any physical, emotional, or sensory symptoms reported by the client. Thoughts, feelings, and perceptions related to the symptoms should also be noted. Any screening or diagnostic assessments that are used should also be described in detail and all scores reported.
Your diagnosis : Provide your diagnosis and give the appropriate Diagnostic and Statistical Manual code. Explain how you reached your diagnosis, how the client's symptoms fit the diagnostic criteria for the disorder(s), or any possible difficulties in reaching a diagnosis.
Section 2: Treatment Plan
This portion of the paper will address the chosen treatment for the condition. This might also include the theoretical basis for the chosen treatment or any other evidence that might exist to support why this approach was chosen.
Cognitive behavioral approach : Explain how a cognitive behavioral therapist would approach treatment. Offer background information on cognitive behavioral therapy and describe the treatment sessions, client response, and outcome of this type of treatment. Make note of any difficulties or successes encountered by your client during treatment.
Humanistic approach : Describe a humanistic approach that could be used to treat your client, such as client-centered therapy . Provide information on the type of treatment you chose, the client's reaction to the treatment, and the end result of this approach. Explain why the treatment was successful or unsuccessful.
Psychoanalytic approach : Describe how a psychoanalytic therapist would view the client's problem. Provide some background on the psychoanalytic approach and cite relevant references. Explain how psychoanalytic therapy would be used to treat the client, how the client would respond to therapy, and the effectiveness of this treatment approach.
Pharmacological approach : If treatment primarily involves the use of medications, explain which medications were used and why. Provide background on the effectiveness of these medications and how monotherapy may compare with an approach that combines medications with therapy or other treatments.
This section of a case study should also include information about the treatment goals, process, and outcomes.
When you are writing a case study, you should also include a section where you discuss the case study itself, including the strengths and limitiations of the study. You should note how the findings of your case study might support previous research. 
In your discussion section, you should also describe some of the implications of your case study. What ideas or findings might require further exploration? How might researchers go about exploring some of these questions in additional studies?
Here are a few additional pointers to keep in mind when formatting your case study:
Never refer to the subject of your case study as "the client." Instead, their name or a pseudonym.
Read examples of case studies to gain an idea about the style and format.
Remember to use APA format when citing references .
A Word From Verywell
Case studies can be a useful research tool, but they need to be used wisely. In many cases, they are best utilized in situations where conducting an experiment would be difficult or impossible. They are helpful for looking at unique situations and allow researchers to gather a great deal of information about a specific individual or group of people.
If you have been directed to write a case study for a psychology course, be sure to check with your instructor for any specific guidelines that you are required to follow. If you are writing your case study for professional publication, be sure to check with the publisher for their specific guidelines for submitting a case study.
Simply Psychology. Case Study Method .
Crowe S, Cresswell K, Robertson A, Huby G, Avery A, Sheikh A. The case study approach . BMC Med Res Methodol . 2011 Jun 27;11:100. doi:10.1186/1471-2288-11-100
Gagnon, Yves-Chantal.  The Case Study as Research Method: A Practical Handbook . Canada, Chicago Review Press Incorporated DBA Independent Pub Group, 2010.
Yin, Robert K. Case Study Research and Applications: Design and Methods . United States, SAGE Publications, 2017.
By Kendra Cherry, MSEd Kendra Cherry, MS, is a psychosocial rehabilitation specialist, psychology educator, and author of the "Everything Psychology Book."
By clicking "Accept All Cookies", you agree to the storing of cookies on your device to enhance site navigation, analyze site usage, and assist in our marketing efforts.
We use essential cookies to make Venngage work. By clicking "Accept All Cookies", you agree to the storing of cookies on your device to enhance site navigation, analyze site usage, and assist in our marketing efforts.
Manage Cookies
Cookies and similar technologies collect certain information about how you're using our website. Some of them are essential, and without them you wouldn't be able to use Venngage. But others are optional, and you get to choose whether we use them or not.
Strictly Necessary Cookies
These cookies are always on, as they're essential for making Venngage work, and making it safe. Without these cookies, services you've asked for can't be provided.
Show cookie providers
Functionality Cookies
These cookies help us provide enhanced functionality and personalisation, and remember your settings. They may be set by us or by third party providers.
Performance Cookies
These cookies help us analyze how many people are using Venngage, where they come from and how they're using it. If you opt out of these cookies, we can't get feedback to make Venngage better for you and all our users.
Targeting Cookies
These cookies are set by our advertising partners to track your activity and show you relevant Venngage ads on other sites as you browse the internet.
Google Tag Manager
Infographics
Graphic Design
Graphs and Charts
Data Visualization
Human Resources
Training and Development
Beginner Guides
Blog Beginner Guides
What is a Case Study? [+6 Types of Case Studies]
By Ronita Mohan , Sep 20, 2021
Case studies have become powerful business tools. But what is a case study? What are the benefits of creating one? Are there limitations to the format?
If you've asked yourself these questions, our helpful guide will clear things up. Learn how to use a case study for business. Find out how cases analysis works in psychology and research.
We've also got examples of case studies to inspire you.
Haven't made a case study before? You can easily  create a case study  with Venngage's customizable templates.
CREATE A CASE STUDY
Click to jump ahead:
What is a case study, what is the case study method, benefits of case studies, limitations of case studies, types of case studies, faqs about case studies.
Case studies are research methodologies. They examine subjects, projects, or organizations to tell a story.
USE THIS TEMPLATE
Numerous sectors use case analyses. The social sciences, social work, and psychology create studies regularly.
Healthcare industries write reports on patients and diagnoses. Marketing case study examples , like the one below, highlight the benefits of a business product.
CREATE THIS REPORT TEMPLATE
Now that you know what a case study is, we explain how case reports are used in three different industries.
What is a business case study?
A business or marketing case study aims at showcasing a successful partnership. This can be between a brand and a client. Or the case study can examine a brand's project.
There is a perception that case studies are used to advertise a brand. But effective reports, like the one below, can show clients how a brand can support them.
Hubspot created a case study on a customer that successfully scaled its business. The report outlines the various Hubspot tools used to achieve these results.
Hubspot also added a video with testimonials from the client company's employees.
So, what is the purpose of a case study for businesses? There is a lot of competition in the corporate world. Companies are run by people. They can be on the fence about which brand to work with.
Business reports  stand out aesthetically, as well. They use  brand colors  and brand fonts . Usually, a combination of the client's and the brand's.
With the Venngage  My Brand Kit  feature, businesses can automatically apply their brand to designs.
A business case study, like the one below, acts as social proof. This helps customers decide between your brand and your competitors.
Don't know how to design a report? You can learn  how to write a case study  with Venngage's guide. We also share design tips and examples that will help you convert.
Related: 55+ Annual Report Design Templates, Inspirational Examples & Tips [Updated]
What is a case study in psychology?
In the field of psychology, case studies focus on a particular subject. Psychology case histories also examine human behaviors.
Case reports search for commonalities between humans. They are also used to prescribe further research. Or these studies can elaborate on a solution for a behavioral ailment.
The American Psychology Association  has a number of case studies on real-life clients. Note how the reports are more text-heavy than a business case study.
Famous psychologists such as Sigmund Freud and Anna O popularised the use of case studies in the field. They did so by regularly interviewing subjects. Their detailed observations build the field of psychology.
It is important to note that psychological studies must be conducted by professionals. Psychologists, psychiatrists and therapists should be the researchers in these cases.
Related: What Netflix's Top 50 Shows Can Teach Us About Font Psychology [Infographic]
What is a case study in research?
Research is a necessary part of every case study. But specific research fields are required to create studies. These fields include user research, healthcare, education, or social work.
For example, this UX Design  report examined the public perception of a client. The brand researched and implemented new visuals to improve it. The study breaks down this research through lessons learned.
Clinical reports are a necessity in the medical field. These documents are used to share knowledge with other professionals. They also help examine new or unusual diseases or symptoms.
The pandemic has led to a significant increase in research. For example,  Spectrum Health  studied the value of health systems in the pandemic. They created the study by examining community outreach.
The pandemic has significantly impacted the field of education. This has led to numerous examinations on remote studying. There have also been studies on how students react to decreased peer communication.
Social work case reports often have a community focus. They can also examine public health responses. In certain regions, social workers study disaster responses.
You now know what case studies in various fields are. In the next step of our guide, we explain the case study method.
Return to Table of Contents
A case analysis is a deep dive into a subject. To facilitate this case studies are built on interviews and observations. The below example would have been created after numerous interviews.
Case studies are largely qualitative. They analyze and describe phenomena. While some data is included, a case analysis is not quantitative.
There are a few steps in the case method. You have to start by identifying the subject of your study. Then determine what kind of research is required.
In natural sciences, case studies can take years to complete. Business reports, like this one, don't take that long. A few weeks of interviews should be enough.
The case method will vary depending on the industry. Reports will also look different once produced.
As you will have seen, business reports are more colorful. The design is also more accessible . Healthcare and psychology reports are more text-heavy.
Designing case reports takes time and energy. So, is it worth taking the time to write them? Here are the benefits of creating case studies.
Collects large amounts of information
Helps formulate hypotheses
Builds the case for further research
Discovers new insights into a subject
Builds brand trust and loyalty
Engages customers through stories
For example, the business study below creates a story around a brand partnership. It makes for engaging reading. The study also shows evidence backing up the information.
We've shared the benefits of why studies are needed. We will also look at the limitations of creating them.
Related: How to Present a Case Study like a Pro (With Examples)
There are a few disadvantages to conducting a case analysis. The limitations will vary according to the industry.
Responses from interviews are subjective
Subjects may tailor responses to the researcher
Studies can't always be replicated
In certain industries, analyses can take time and be expensive
Risk of generalizing the results among a larger population
These are some of the common weaknesses of creating case reports. If you're on the fence, look at the competition in your industry.
Other brands or professionals are building reports, like this example. In that case, you may want to do the same.
There are six common types of case reports. Depending on your industry, you might use one of these types.
Descriptive case studies
Explanatory case studies, exploratory case reports, intrinsic case studies, instrumental case studies, collective case reports.
USE THIS TEMPLATE
We go into more detail about each type of study in the guide below.
Related:  15+ Professional Case Study Examples [Design Tips + Templates]
When you have an existing hypothesis, you can design a descriptive study. This type of report starts with a description. The aim is to find connections between the subject being studied and a theory.
Once these connections are found, the study can conclude. The results of this type of study will usually suggest how to develop a theory further.
A study like the one below has concrete results. A descriptive report would use the quantitative data as a suggestion for researching the subject deeply.
When an incident occurs in a field, an explanation is required. An explanatory report investigates the cause of the event. It will include explanations for that cause.
The study will also share details about the impact of the event. In most cases, this report will use evidence to predict future occurrences. The results of explanatory reports are definitive.
Note that there is no room for interpretation here. The results are absolute.
The study below is a good example. It explains how one brand used the services of another. It concludes by showing definitive proof that the collaboration was successful.
Another example of this study would be in the automotive industry. If a vehicle fails a test, an explanatory study will examine why. The results could show that the failure was because of a particular part.
Related: How to Write a Case Study [+ Design Tips]
An explanatory report is a self-contained document. An exploratory one is only the beginning of an investigation.
Exploratory cases act as the starting point of studies. This is usually conducted as a precursor to large-scale investigations. The research is used to suggest why further investigations are needed.
An exploratory study can also be used to suggest methods for further examination.
For example, the below analysis could have found inconclusive results. In that situation, it would be the basis for an in-depth study.
Intrinsic studies are more common in the field of psychology. These reports can also be conducted in healthcare or social work.
These types of studies focus on a unique subject, such as a patient. They can sometimes study groups close to the researcher.
The aim of such studies is to understand the subject better. This requires learning their history. The researcher will also examine how they interact with their environment.
For instance, if the case study below was about a unique brand, it could be an intrinsic study.
Once the study is complete, the researcher will have developed a better understanding of a phenomenon. This phenomenon will likely not have been studied or theorized about before.
Examples of intrinsic case analysis can be found across psychology. For example, Jean Piaget's theories on cognitive development. He established the theory from intrinsic studies into his own children.
Related: What Disney Villains Can Tell Us About Color Psychology [Infographic]
This is another type of study seen in medical and psychology fields. Instrumental reports are created to examine more than just the primary subject.
When research is conducted for an instrumental study, it is to provide the basis for a larger phenomenon. The subject matter is usually the best example of the phenomenon. This is why it is being studied.
Assume it's examining lead generation strategies. It may want to show that visual marketing is the definitive lead generation tool. The brand can conduct an instrumental case study to examine this phenomenon.
Collective studies are based on instrumental case reports. These types of studies examine multiple reports.
There are a number of reasons why collective reports are created:
To provide evidence for starting a new study
To find pattens between multiple instrumental reports
To find differences in similar types of cases
Gain a deeper understanding of a complex phenomenon
Understand a phenomenon from diverse contexts
A researcher could use multiple reports, like the one below, to build a collective case report.
Related: 10+ Case Study Infographic Templates That Convert
What makes a case study a case study?
A case study has a very particular research methodology. They are an in-depth study of a person or a group of individuals. They can also study a community or an organization. Case reports examine real-world phenomena within a set context.
How long should a case study be?
The length of studies depends on the industry. It also depends on the story you're telling. Most case studies should be at least 500-1500 words long. But you can increase the length if you have more details to share.
What should you ask in a case study?
The one thing you shouldn't ask is 'yes' or 'no' questions. Case studies are qualitative. These questions won't give you the information you need.
Ask your client about the problems they faced. Ask them about solutions they found. Or what they think is the ideal solution. Leave room to ask them follow-up questions. This will help build out the study.
How to present a case study?
When you're ready to present a case study, begin by providing a summary of the problem or challenge you were addressing. Follow this with an outline of the solution you implemented, and support this with the results you achieved, backed by relevant data. Incorporate visual aids like slides, graphs, and images to make your case study presentation more engaging and impactful.
Now you know what a case study means, you can begin creating one. These reports are a great tool for analyzing brands. They are also useful in a variety of other fields.
Use a visual communication platform like Venngage to design case studies. With Venngage's templates, you can design easily. Create branded, engaging reports, all without design experience.
Case Studies
This guide examines case studies, a form of qualitative descriptive research that is used to look at individuals, a small group of participants, or a group as a whole. Researchers collect data about participants using participant and direct observations, interviews, protocols, tests, examinations of records, and collections of writing samples. Starting with a definition of the case study, the guide moves to a brief history of this research method. Using several well documented case studies, the guide then looks at applications and methods including data collection and analysis. A discussion of ways to handle validity, reliability, and generalizability follows, with special attention to case studies as they are applied to composition studies. Finally, this guide examines the strengths and weaknesses of case studies.
Definition and Overview
Case study refers to the collection and presentation of detailed information about a particular participant or small group, frequently including the accounts of subjects themselves. A form of qualitative descriptive research, the case study looks intensely at an individual or small participant pool, drawing conclusions only about that participant or group and only in that specific context. Researchers do not focus on the discovery of a universal, generalizable truth, nor do they typically look for cause-effect relationships; instead, emphasis is placed on exploration and description.
Case studies typically examine the interplay of all variables in order to provide as complete an understanding of an event or situation as possible. This type of comprehensive understanding is arrived at through a process known as thick description, which involves an in-depth description of the entity being evaluated, the circumstances under which it is used, the characteristics of the people involved in it, and the nature of the community in which it is located. Thick description also involves interpreting the meaning of demographic and descriptive data such as cultural norms and mores, community values, ingrained attitudes, and motives.
Unlike quantitative methods of research, like the survey, which focus on the questions of who, what, where, how much, and how many, and archival analysis, which often situates the participant in some form of historical context, case studies are the preferred strategy when how or why questions are asked. Likewise, they are the preferred method when the researcher has little control over the events, and when there is a contemporary focus within a real life context. In addition, unlike more specifically directed experiments, case studies require a problem that seeks a holistic understanding of the event or situation in question using inductive logic--reasoning from specific to more general terms.
In scholarly circles, case studies are frequently discussed within the context of qualitative research and naturalistic inquiry. Case studies are often referred to interchangeably with ethnography, field study, and participant observation. The underlying philosophical assumptions in the case are similar to these types of qualitative research because each takes place in a natural setting (such as a classroom, neighborhood, or private home), and strives for a more holistic interpretation of the event or situation under study.
Unlike more statistically-based studies which search for quantifiable data, the goal of a case study is to offer new variables and questions for further research. F.H. Giddings, a sociologist in the early part of the century, compares statistical methods to the case study on the basis that the former are concerned with the distribution of a particular trait, or a small number of traits, in a population, whereas the case study is concerned with the whole variety of traits to be found in a particular instance" (Hammersley 95).
Case studies are not a new form of research; naturalistic inquiry was the primary research tool until the development of the scientific method. The fields of sociology and anthropology are credited with the primary shaping of the concept as we know it today. However, case study research has drawn from a number of other areas as well: the clinical methods of doctors; the casework technique being developed by social workers; the methods of historians and anthropologists, plus the qualitative descriptions provided by quantitative researchers like LePlay; and, in the case of Robert Park, the techniques of newspaper reporters and novelists.
Park was an ex-newspaper reporter and editor who became very influential in developing sociological case studies at the University of Chicago in the 1920s. As a newspaper professional he coined the term "scientific" or "depth" reporting: the description of local events in a way that pointed to major social trends. Park viewed the sociologist as "merely a more accurate, responsible, and scientific reporter." Park stressed the variety and value of human experience. He believed that sociology sought to arrive at natural, but fluid, laws and generalizations in regard to human nature and society. These laws weren't static laws of the kind sought by many positivists and natural law theorists, but rather, they were laws of becoming--with a constant possibility of change. Park encouraged students to get out of the library, to quit looking at papers and books, and to view the constant experiment of human experience. He writes, "Go and sit in the lounges of the luxury hotels and on the doorsteps of the flophouses; sit on the Gold Coast settees and on the slum shakedowns; sit in the Orchestra Hall and in the Star and Garter Burlesque. In short, gentlemen [sic], go get the seats of your pants dirty in real research."
But over the years, case studies have drawn their share of criticism. In fact, the method had its detractors from the start. In the 1920s, the debate between pro-qualitative and pro-quantitative became quite heated. Case studies, when compared to statistics, were considered by many to be unscientific. From the 1930's on, the rise of positivism had a growing influence on quantitative methods in sociology. People wanted static, generalizable laws in science. The sociological positivists were looking for stable laws of social phenomena. They criticized case study research because it failed to provide evidence of inter subjective agreement. Also, they condemned it because of the few number of cases studied and that the under-standardized character of their descriptions made generalization impossible. By the 1950s, quantitative methods, in the form of survey research, had become the dominant sociological approach and case study had become a minority practice.
Educational Applications
The 1950's marked the dawning of a new era in case study research, namely that of the utilization of the case study as a teaching method. "Instituted at Harvard Business School in the 1950s as a primary method of teaching, cases have since been used in classrooms and lecture halls alike, either as part of a course of study or as the main focus of the course to which other teaching material is added" (Armisted 1984). The basic purpose of instituting the case method as a teaching strategy was "to transfer much of the responsibility for learning from the teacher on to the student, whose role, as a result, shifts away from passive absorption toward active construction" (Boehrer 1990). Through careful examination and discussion of various cases, "students learn to identify actual problems, to recognize key players and their agendas, and to become aware of those aspects of the situation that contribute to the problem" (Merseth 1991). In addition, students are encouraged to "generate their own analysis of the problems under consideration, to develop their own solutions, and to practically apply their own knowledge of theory to these problems" (Boyce 1993). Along the way, students also develop "the power to analyze and to master a tangled circumstance by identifying and delineating important factors; the ability to utilize ideas, to test them against facts, and to throw them into fresh combinations" (Merseth 1991).
In addition to the practical application and testing of scholarly knowledge, case discussions can also help students prepare for real-world problems, situations and crises by providing an approximation of various professional environments (i.e. classroom, board room, courtroom, or hospital). Thus, through the examination of specific cases, students are given the opportunity to work out their own professional issues through the trials, tribulations, experiences, and research findings of others. An obvious advantage to this mode of instruction is that it allows students the exposure to settings and contexts that they might not otherwise experience. For example, a student interested in studying the effects of poverty on minority secondary student's grade point averages and S.A.T. scores could access and analyze information from schools as geographically diverse as Los Angeles, New York City, Miami, and New Mexico without ever having to leave the classroom.
The case study method also incorporates the idea that students can learn from one another "by engaging with each other and with each other's ideas, by asserting something and then having it questioned, challenged and thrown back at them so that they can reflect on what they hear, and then refine what they say" (Boehrer 1990). In summary, students can direct their own learning by formulating questions and taking responsibility for the study.
Types and Design Concerns
Researchers use multiple methods and approaches to conduct case studies.
Types of Case Studies
Under the more generalized category of case study exist several subdivisions, each of which is custom selected for use depending upon the goals and/or objectives of the investigator. These types of case study include the following:
Illustrative Case Studies These are primarily descriptive studies. They typically utilize one or two instances of an event to show what a situation is like. Illustrative case studies serve primarily to make the unfamiliar familiar and to give readers a common language about the topic in question.
Exploratory (or pilot) Case Studies These are condensed case studies performed before implementing a large scale investigation. Their basic function is to help identify questions and select types of measurement prior to the main investigation. The primary pitfall of this type of study is that initial findings may seem convincing enough to be released prematurely as conclusions.
Cumulative Case Studies These serve to aggregate information from several sites collected at different times. The idea behind these studies is the collection of past studies will allow for greater generalization without additional cost or time being expended on new, possibly repetitive studies.
Critical Instance Case Studies These examine one or more sites for either the purpose of examining a situation of unique interest with little to no interest in generalizability, or to call into question or challenge a highly generalized or universal assertion. This method is useful for answering cause and effect questions.
Identifying a Theoretical Perspective
Much of the case study's design is inherently determined for researchers, depending on the field from which they are working. In composition studies, researchers are typically working from a qualitative, descriptive standpoint. In contrast, physicists will approach their research from a more quantitative perspective. Still, in designing the study, researchers need to make explicit the questions to be explored and the theoretical perspective from which they will approach the case. The three most commonly adopted theories are listed below:
Individual Theories These focus primarily on the individual development, cognitive behavior, personality, learning and disability, and interpersonal interactions of a particular subject.
Organizational Theories These focus on bureaucracies, institutions, organizational structure and functions, or excellence in organizational performance.
Social Theories These focus on urban development, group behavior, cultural institutions, or marketplace functions.
Two examples of case studies are used consistently throughout this chapter. The first, a study produced by Berkenkotter, Huckin, and Ackerman (1988), looks at a first year graduate student's initiation into an academic writing program. The study uses participant-observer and linguistic data collecting techniques to assess the student's knowledge of appropriate discourse conventions. Using the pseudonym Nate to refer to the subject, the study sought to illuminate the particular experience rather than to generalize about the experience of fledgling academic writers collectively.
For example, in Berkenkotter, Huckin, and Ackerman's (1988) study we are told that the researchers are interested in disciplinary communities. In the first paragraph, they ask what constitutes membership in a disciplinary community and how achieving membership might affect a writer's understanding and production of texts. In the third paragraph they state that researchers must negotiate their claims "within the context of his sub specialty's accepted knowledge and methodology." In the next paragraph they ask, "How is literacy acquired? What is the process through which novices gain community membership? And what factors either aid or hinder students learning the requisite linguistic behaviors?" This introductory section ends with a paragraph in which the study's authors claim that during the course of the study, the subject, Nate, successfully makes the transition from "skilled novice" to become an initiated member of the academic discourse community and that his texts exhibit linguistic changes which indicate this transition. In the next section the authors make explicit the sociolinguistic theoretical and methodological assumptions on which the study is based (1988). Thus the reader has a good understanding of the authors' theoretical background and purpose in conducting the study even before it is explicitly stated on the fourth page of the study. "Our purpose was to examine the effects of the educational context on one graduate student's production of texts as he wrote in different courses and for different faculty members over the academic year 1984-85." The goal of the study then, was to explore the idea that writers must be initiated into a writing community, and that this initiation will change the way one writes.
The second example is Janet Emig's (1971) study of the composing process of a group of twelfth graders. In this study, Emig seeks to answer the question of what happens to the self as a result educational stimuli in terms of academic writing. The case study used methods such as protocol analysis, tape-recorded interviews, and discourse analysis.
In the case of Janet Emig's (1971) study of the composing process of eight twelfth graders, four specific hypotheses were made:
Twelfth grade writers engage in two modes of composing: reflexive and extensive.
These differences can be ascertained and characterized through having the writers compose aloud their composition process.
A set of implied stylistic principles governs the writing process.
For twelfth grade writers, extensive writing occurs chiefly as a school-sponsored activity, or reflexive, as a self-sponsored activity.
In this study, the chief distinction is between the two dominant modes of composing among older, secondary school students. The distinctions are:
The reflexive mode, which focuses on the writer's thoughts and feelings.
The extensive mode, which focuses on conveying a message.
Emig also outlines the specific questions which guided the research in the opening pages of her Review of Literature , preceding the report.
Designing a Case Study
After considering the different sub categories of case study and identifying a theoretical perspective, researchers can begin to design their study. Research design is the string of logic that ultimately links the data to be collected and the conclusions to be drawn to the initial questions of the study. Typically, research designs deal with at least four problems:
What questions to study
What data are relevant
What data to collect
How to analyze that data
In other words, a research design is basically a blueprint for getting from the beginning to the end of a study. The beginning is an initial set of questions to be answered, and the end is some set of conclusions about those questions.
Because case studies are conducted on topics as diverse as Anglo-Saxon Literature (Thrane 1986) and AIDS prevention (Van Vugt 1994), it is virtually impossible to outline any strict or universal method or design for conducting the case study. However, Robert K. Yin (1993) does offer five basic components of a research design:
A study's questions.
A study's propositions (if any).
A study's units of analysis.
The logic that links the data to the propositions.
The criteria for interpreting the findings.
In addition to these five basic components, Yin also stresses the importance of clearly articulating one's theoretical perspective, determining the goals of the study, selecting one's subject(s), selecting the appropriate method(s) of collecting data, and providing some considerations to the composition of the final report.
Conducting Case Studies
To obtain as complete a picture of the participant as possible, case study researchers can employ a variety of approaches and methods. These approaches, methods, and related issues are discussed in depth in this section.
Method: Single or Multi-modal?
To obtain as complete a picture of the participant as possible, case study researchers can employ a variety of methods. Some common methods include interviews , protocol analyses, field studies, and participant-observations. Emig (1971) chose to use several methods of data collection. Her sources included conversations with the students, protocol analysis, discrete observations of actual composition, writing samples from each student, and school records (Lauer and Asher 1988).
Berkenkotter, Huckin, and Ackerman (1988) collected data by observing classrooms, conducting faculty and student interviews, collecting self reports from the subject, and by looking at the subject's written work.
A study that was criticized for using a single method model was done by Flower and Hayes (1984). In this study that explores the ways in which writers use different forms of knowing to create space, the authors used only protocol analysis to gather data. The study came under heavy fire because of their decision to use only one method.
Participant Selection
Case studies can use one participant, or a small group of participants. However, it is important that the participant pool remain relatively small. The participants can represent a diverse cross section of society, but this isn't necessary.
For example, the Berkenkotter, Huckin, and Ackerman (1988) study looked at just one participant, Nate. By contrast, in Janet Emig's (1971) study of the composition process of twelfth graders, eight participants were selected representing a diverse cross section of the community, with volunteers from an all-white upper-middle-class suburban school, an all-black inner-city school, a racially mixed lower-middle-class school, an economically and racially mixed school, and a university school.
Often, a brief "case history" is done on the participants of the study in order to provide researchers with a clearer understanding of their participants, as well as some insight as to how their own personal histories might affect the outcome of the study. For instance, in Emig's study, the investigator had access to the school records of five of the participants, and to standardized test scores for the remaining three. Also made available to the researcher was the information that three of the eight students were selected as NCTE Achievement Award winners. These personal histories can be useful in later stages of the study when data are being analyzed and conclusions drawn.
Data Collection
There are six types of data collected in case studies:
Archival records.
Interviews.
Direct observation.
Participant observation.
In the field of composition research, these six sources might be:
A writer's drafts.
School records of student writers.
Transcripts of interviews with a writer.
Transcripts of conversations between writers (and protocols).
Videotapes and notes from direct field observations.
Hard copies of a writer's work on computer.
Depending on whether researchers have chosen to use a single or multi-modal approach for the case study, they may choose to collect data from one or any combination of these sources.
Protocols, that is, transcriptions of participants talking aloud about what they are doing as they do it, have been particularly common in composition case studies. For example, in Emig's (1971) study, the students were asked, in four different sessions, to give oral autobiographies of their writing experiences and to compose aloud three themes in the presence of a tape recorder and the investigator.
In some studies, only one method of data collection is conducted. For example, the Flower and Hayes (1981) report on the cognitive process theory of writing depends on protocol analysis alone. However, using multiple sources of evidence to increase the reliability and validity of the data can be advantageous.
Case studies are likely to be much more convincing and accurate if they are based on several different sources of information, following a corroborating mode. This conclusion is echoed among many composition researchers. For example, in her study of predrafting processes of high and low-apprehensive writers, Cynthia Selfe (1985) argues that because "methods of indirect observation provide only an incomplete reflection of the complex set of processes involved in composing, a combination of several such methods should be used to gather data in any one study." Thus, in this study, Selfe collected her data from protocols, observations of students role playing their writing processes, audio taped interviews with the students, and videotaped observations of the students in the process of composing.
It can be said then, that cross checking data from multiple sources can help provide a multidimensional profile of composing activities in a particular setting. Sharan Merriam (1985) suggests "checking, verifying, testing, probing, and confirming collected data as you go, arguing that this process will follow in a funnel-like design resulting in less data gathering in later phases of the study along with a congruent increase in analysis checking, verifying, and confirming."
It is important to note that in case studies, as in any qualitative descriptive research, while researchers begin their studies with one or several questions driving the inquiry (which influence the key factors the researcher will be looking for during data collection), a researcher may find new key factors emerging during data collection. These might be unexpected patterns or linguistic features which become evident only during the course of the research. While not bearing directly on the researcher's guiding questions, these variables may become the basis for new questions asked at the end of the report, thus linking to the possibility of further research.
Data Analysis
As the information is collected, researchers strive to make sense of their data. Generally, researchers interpret their data in one of two ways: holistically or through coding. Holistic analysis does not attempt to break the evidence into parts, but rather to draw conclusions based on the text as a whole. Flower and Hayes (1981), for example, make inferences from entire sections of their students' protocols, rather than searching through the transcripts to look for isolatable characteristics.
However, composition researchers commonly interpret their data by coding, that is by systematically searching data to identify and/or categorize specific observable actions or characteristics. These observable actions then become the key variables in the study. Sharan Merriam (1988) suggests seven analytic frameworks for the organization and presentation of data:
The role of participants.
The network analysis of formal and informal exchanges among groups.
Historical.
Thematical.
Ritual and symbolism.
Critical incidents that challenge or reinforce fundamental beliefs, practices, and values.
There are two purposes of these frameworks: to look for patterns among the data and to look for patterns that give meaning to the case study.
As stated above, while most researchers begin their case studies expecting to look for particular observable characteristics, it is not unusual for key variables to emerge during data collection. Typical variables coded in case studies of writers include pauses writers make in the production of a text, the use of specific linguistic units (such as nouns or verbs), and writing processes (planning, drafting, revising, and editing). In the Berkenkotter, Huckin, and Ackerman (1988) study, for example, researchers coded the participant's texts for use of connectives, discourse demonstratives, average sentence length, off-register words, use of the first person pronoun, and the ratio of definite articles to indefinite articles.
Since coding is inherently subjective, more than one coder is usually employed. In the Berkenkotter, Huckin, and Ackerman (1988) study, for example, three rhetoricians were employed to code the participant's texts for off-register phrases. The researchers established the agreement among the coders before concluding that the participant used fewer off-register words as the graduate program progressed.
Composing the Case Study Report
In the many forms it can take, "a case study is generically a story; it presents the concrete narrative detail of actual, or at least realistic events, it has a plot, exposition, characters, and sometimes even dialogue" (Boehrer 1990). Generally, case study reports are extensively descriptive, with "the most problematic issue often referred to as being the determination of the right combination of description and analysis" (1990). Typically, authors address each step of the research process, and attempt to give the reader as much context as possible for the decisions made in the research design and for the conclusions drawn.
This contextualization usually includes a detailed explanation of the researchers' theoretical positions, of how those theories drove the inquiry or led to the guiding research questions, of the participants' backgrounds, of the processes of data collection, of the training and limitations of the coders, along with a strong attempt to make connections between the data and the conclusions evident.
Although the Berkenkotter, Huckin, and Ackerman (1988) study does not, case study reports often include the reactions of the participants to the study or to the researchers' conclusions. Because case studies tend to be exploratory, most end with implications for further study. Here researchers may identify significant variables that emerged during the research and suggest studies related to these, or the authors may suggest further general questions that their case study generated.
For example, Emig's (1971) study concludes with a section dedicated solely to the topic of implications for further research, in which she suggests several means by which this particular study could have been improved, as well as questions and ideas raised by this study which other researchers might like to address, such as: is there a correlation between a certain personality and a certain composing process profile (e.g. is there a positive correlation between ego strength and persistence in revising)?
Also included in Emig's study is a section dedicated to implications for teaching, which outlines the pedagogical ramifications of the study's findings for teachers currently involved in high school writing programs.
Sharan Merriam (1985) also offers several suggestions for alternative presentations of data:
Prepare specialized condensations for appropriate groups.
Replace narrative sections with a series of answers to open-ended questions.
Present "skimmer's" summaries at beginning of each section.
Incorporate headlines that encapsulate information from text.
Prepare analytic summaries with supporting data appendixes.
Present data in colorful and/or unique graphic representations.
Issues of Validity and Reliability
Once key variables have been identified, they can be analyzed. Reliability becomes a key concern at this stage, and many case study researchers go to great lengths to ensure that their interpretations of the data will be both reliable and valid. Because issues of validity and reliability are an important part of any study in the social sciences, it is important to identify some ways of dealing with results.
Multi-modal case study researchers often balance the results of their coding with data from interviews or writer's reflections upon their own work. Consequently, the researchers' conclusions become highly contextualized. For example, in a case study which looked at the time spent in different stages of the writing process, Berkenkotter concluded that her participant, Donald Murray, spent more time planning his essays than in other writing stages. The report of this case study is followed by Murray's reply, wherein he agrees with some of Berkenkotter's conclusions and disagrees with others.
As is the case with other research methodologies, issues of external validity, construct validity, and reliability need to be carefully considered.
Commentary on Case Studies
Researchers often debate the relative merits of particular methods, among them case study. In this section, we comment on two key issues. To read the commentaries, choose any of the items below:
Strengths and Weaknesses of Case Studies
Most case study advocates point out that case studies produce much more detailed information than what is available through a statistical analysis. Advocates will also hold that while statistical methods might be able to deal with situations where behavior is homogeneous and routine, case studies are needed to deal with creativity, innovation, and context. Detractors argue that case studies are difficult to generalize because of inherent subjectivity and because they are based on qualitative subjective data, generalizable only to a particular context.
Flexibility
The case study approach is a comparatively flexible method of scientific research. Because its project designs seem to emphasize exploration rather than prescription or prediction, researchers are comparatively freer to discover and address issues as they arise in their experiments. In addition, the looser format of case studies allows researchers to begin with broad questions and narrow their focus as their experiment progresses rather than attempt to predict every possible outcome before the experiment is conducted.
Emphasis on Context
By seeking to understand as much as possible about a single subject or small group of subjects, case studies specialize in "deep data," or "thick description"--information based on particular contexts that can give research results a more human face. This emphasis can help bridge the gap between abstract research and concrete practice by allowing researchers to compare their firsthand observations with the quantitative results obtained through other methods of research.
Inherent Subjectivity
"The case study has long been stereotyped as the weak sibling among social science methods," and is often criticized as being too subjective and even pseudo-scientific. Likewise, "investigators who do case studies are often regarded as having deviated from their academic disciplines, and their investigations as having insufficient precision (that is, quantification), objectivity and rigor" (Yin 1989). Opponents cite opportunities for subjectivity in the implementation, presentation, and evaluation of case study research. The approach relies on personal interpretation of data and inferences. Results may not be generalizable, are difficult to test for validity, and rarely offer a problem-solving prescription. Simply put, relying on one or a few subjects as a basis for cognitive extrapolations runs the risk of inferring too much from what might be circumstance.
High Investment
Case studies can involve learning more about the subjects being tested than most researchers would care to know--their educational background, emotional background, perceptions of themselves and their surroundings, their likes, dislikes, and so on. Because of its emphasis on "deep data," the case study is out of reach for many large-scale research projects which look at a subject pool in the tens of thousands. A budget request of $10,000 to examine 200 subjects sounds more efficient than a similar request to examine four subjects.
Ethical Considerations
Researchers conducting case studies should consider certain ethical issues. For example, many educational case studies are often financed by people who have, either directly or indirectly, power over both those being studied and those conducting the investigation (1985). This conflict of interests can hinder the credibility of the study.
The personal integrity, sensitivity, and possible prejudices and/or biases of the investigators need to be taken into consideration as well. Personal biases can creep into how the research is conducted, alternative research methods used, and the preparation of surveys and questionnaires.
A common complaint in case study research is that investigators change direction during the course of the study unaware that their original research design was inadequate for the revised investigation. Thus, the researchers leave unknown gaps and biases in the study. To avoid this, researchers should report preliminary findings so that the likelihood of bias will be reduced.
Concerns about Reliability, Validity, and Generalizability
Merriam (1985) offers several suggestions for how case study researchers might actively combat the popular attacks on the validity, reliability, and generalizability of case studies:
Prolong the Processes of Data Gathering on Site: This will help to insure the accuracy of the findings by providing the researcher with more concrete information upon which to formulate interpretations.
Employ the Process of "Triangulation": Use a variety of data sources as opposed to relying solely upon one avenue of observation. One example of such a data check would be what McClintock, Brannon, and Maynard (1985) refer to as a "case cluster method," that is, when a single unit within a larger case is randomly sampled, and that data treated quantitatively." For instance, in Emig's (1971) study, the case cluster method was employed, singling out the productivity of a single student named Lynn. This cluster profile included an advanced case history of the subject, specific examination and analysis of individual compositions and protocols, and extensive interview sessions. The seven remaining students were then compared with the case of Lynn, to ascertain if there are any shared, or unique dimensions to the composing process engaged in by these eight students.
Conduct Member Checks: Initiate and maintain an active corroboration on the interpretation of data between the researcher and those who provided the data. In other words, talk to your subjects.
Collect Referential Materials: Complement the file of materials from the actual site with additional document support. For example, Emig (1971) supports her initial propositions with historical accounts by writers such as T.S. Eliot, James Joyce, and D.H. Lawrence. Emig also cites examples of theoretical research done with regards to the creative process, as well as examples of empirical research dealing with the writing of adolescents. Specific attention is then given to the four stages description of the composing process delineated by Helmoltz, Wallas, and Cowley, as it serves as the focal point in this study.
Engage in Peer Consultation: Prior to composing the final draft of the report, researchers should consult with colleagues in order to establish validity through pooled judgment.
Although little can be done to combat challenges concerning the generalizability of case studies, "most writers suggest that qualitative research should be judged as credible and confirmable as opposed to valid and reliable" (Merriam 1985). Likewise, it has been argued that "rather than transplanting statistical, quantitative notions of generalizability and thus finding qualitative research inadequate, it makes more sense to develop an understanding of generalization that is congruent with the basic characteristics of qualitative inquiry" (1985). After all, criticizing the case study method for being ungeneralizable is comparable to criticizing a washing machine for not being able to tell the correct time. In other words, it is unjust to criticize a method for not being able to do something which it was never originally designed to do in the first place.
Annotated Bibliography
Armisted, C. (1984). How Useful are Case Studies. Training and Development Journal, 38 (2), 75-77.
This article looks at eight types of case studies, offers pros and cons of using case studies in the classroom, and gives suggestions for successfully writing and using case studies.
Bardovi-Harlig, K. (1997). Beyond Methods: Components of Second Language Teacher Education . New York: McGraw-Hill.
A compilation of various research essays which address issues of language teacher education. Essays included are: "Non-native reading research and theory" by Lee, "The case for Psycholinguistics" by VanPatten, and "Assessment and Second Language Teaching" by Gradman and Reed.
Bartlett, L. (1989). A Question of Good Judgment; Interpretation Theory and Qualitative Enquiry Address. 70th Annual Meeting of the American Educational Research Association. San Francisco.
Bartlett selected "quasi-historical" methodology, which focuses on the "truth" found in case records, as one that will provide "good judgments" in educational inquiry. He argues that although the method is not comprehensive, it can try to connect theory with practice.
Baydere, S. et. al. (1993). Multimedia conferencing as a tool for collaborative writing: a case study in Computer Supported Collaborative Writing. New York: Springer-Verlag.
The case study by Baydere et. al. is just one of the many essays in this book found in the series "Computer Supported Cooperative Work." Denley, Witefield and May explore similar issues in their essay, "A case study in task analysis for the design of a collaborative document production system."
Berkenkotter, C., Huckin, T., N., & Ackerman J. (1988). Conventions, Conversations, and the Writer: Case Study of a Student in a Rhetoric Ph.D. Program. Research in the Teaching of English, 22, 9-44.
The authors focused on how the writing of their subject, Nate or Ackerman, changed as he became more acquainted or familiar with his field's discourse community.
Berninger, V., W., and Gans, B., M. (1986). Language Profiles in Nonspeaking Individuals of Normal Intelligence with Severe Cerebral Palsy. Augmentative and Alternative Communication, 2, 45-50.
Argues that generalizations about language abilities in patients with severe cerebral palsy (CP) should be avoided. Standardized tests of different levels of processing oral language, of processing written language, and of producing written language were administered to 3 male participants (aged 9, 16, and 40 yrs).
Bockman, J., R., and Couture, B. (1984). The Case Method in Technical Communication: Theory and Models. Texas: Association of Teachers of Technical Writing.
Examines the study and teaching of technical writing, communication of technical information, and the case method in terms of those applications.
Boehrer, J. (1990). Teaching With Cases: Learning to Question. New Directions for Teaching and Learning, 42 41-57.
This article discusses the origins of the case method, looks at the question of what is a case, gives ideas about learning in case teaching, the purposes it can serve in the classroom, the ground rules for the case discussion, including the role of the question, and new directions for case teaching.
Bowman, W. R. (1993). Evaluating JTPA Programs for Economically Disadvantaged Adults: A Case Study of Utah and General Findings . Washington: National Commission for Employment Policy.
"To encourage state-level evaluations of JTPA, the Commission and the State of Utah co-sponsored this report on the effectiveness of JTPA Title II programs for adults in Utah. The technique used is non-experimental and the comparison group was selected from registrants with Utah's Employment Security. In a step-by-step approach, the report documents how non-experimental techniques can be applied and several specific technical issues can be addressed."
Boyce, A. (1993) The Case Study Approach for Pedagogists. Annual Meeting of the American Alliance for Health, Physical Education, Recreation and Dance. (Address). Washington DC.
This paper addresses how case studies 1) bridge the gap between teaching theory and application, 2) enable students to analyze problems and develop solutions for situations that will be encountered in the real world of teaching, and 3) helps students to evaluate the feasibility of alternatives and to understand the ramifications of a particular course of action.
Carson, J. (1993) The Case Study: Ideal Home of WAC Quantitative and Qualitative Data. Annual Meeting of the Conference on College Composition and Communication. (Address). San Diego.
"Increasingly, one of the most pressing questions for WAC advocates is how to keep [WAC] programs going in the face of numerous difficulties. Case histories offer the best chance for fashioning rhetorical arguments to keep WAC programs going because they offer the opportunity to provide a coherent narrative that contextualizes all documents and data, including what is generally considered scientific data. A case study of the WAC program, . . . at Robert Morris College in Pittsburgh demonstrates the advantages of this research method. Such studies are ideal homes for both naturalistic and positivistic data as well as both quantitative and qualitative information."
---. (1991). A Cognitive Process Theory of Writing. College Composition and Communication. 32. 365-87.
No abstract available.
Cromer, R. (1994) A Case Study of Dissociations Between Language and Cognition. Constraints on Language Acquisition: Studies of Atypical Children . Hillsdale: Lawrence Erlbaum Associates, 141-153.
Crossley, M. (1983) Case Study in Comparative and International Education: An Approach to Bridging the Theory-Practice Gap. Proceedings of the 11th Annual Conference of the Australian Comparative and International Education Society. Hamilton, NZ.
Case study research, as presented here, helps bridge the theory-practice gap in comparative and international research studies of education because it focuses on the practical, day-to-day context rather than on the national arena. The paper asserts that the case study method can be valuable at all levels of research, formation, and verification of theories in education.
Daillak, R., H., and Alkin, M., C. (1982). Qualitative Studies in Context: Reflections on the CSE Studies of Evaluation Use . California: EDRS
The report shows how the Center of the Study of Evaluation (CSE) applied qualitative techniques to a study of evaluation information use in local, Los Angeles schools. It critiques the effectiveness and the limitations of using case study, evaluation, field study, and user interview survey methodologies.
Davey, L. (1991). The Application of Case Study Evaluations. ERIC/TM Digest.
This article examines six types of case studies, the type of evaluation questions that can be answered, the functions served, some design features, and some pitfalls of the method.
Deutch, C. E. (1996). A course in research ethics for graduate students. College Teaching, 44, 2, 56-60.
This article describes a one-credit discussion course in research ethics for graduate students in biology. Case studies are focused on within the four parts of the course: 1) major issues, 2 )practical issues in scholarly work, 3) ownership of research results, and 4) training and personal decisions.
DeVoss, G. (1981). Ethics in Fieldwork Research. RIE 27p. (ERIC)
This article examines four of the ethical problems that can happen when conducting case study research: acquiring permission to do research, knowing when to stop digging, the pitfalls of doing collaborative research, and preserving the integrity of the participants.
Driscoll, A. (1985). Case Study of a Research Intervention: the University of Utah's Collaborative Approach . San Francisco: Far West Library for Educational Research Development.
Paper presented at the annual meeting of the American Association of Colleges of Teacher Education, Denver, CO, March 1985. Offers information of in-service training, specifically case studies application.
Ellram, L. M. (1996). The Use of the Case Study Method in Logistics Research. Journal of Business Logistics, 17, 2, 93.
This article discusses the increased use of case study in business research, and the lack of understanding of when and how to use case study methodology in business.
Emig, J. (1971) The Composing Processes of Twelfth Graders . Urbana: NTCE.
This case study uses observation, tape recordings, writing samples, and school records to show that writing in reflexive and extensive situations caused different lengths of discourse and different clusterings of the components of the writing process.
Feagin, J. R. (1991). A Case For the Case Study . Chapel Hill: The University of North Carolina Press.
This book discusses the nature, characteristics, and basic methodological issues of the case study as a research method.
Feldman, H., Holland, A., & Keefe, K. (1989) Language Abilities after Left Hemisphere Brain Injury: A Case Study of Twins. Topics in Early Childhood Special Education, 9, 32-47.
"Describes the language abilities of 2 twin pairs in which 1 twin (the experimental) suffered brain injury to the left cerebral hemisphere around the time of birth and1 twin (the control) did not. One pair of twins was initially assessed at age 23 mo. and the other at about 30 mo.; they were subsequently evaluated in their homes 3 times at about 6-mo intervals."
Fidel, R. (1984). The Case Study Method: A Case Study. Library and Information Science Research, 6.
The article describes the use of case study methodology to systematically develop a model of online searching behavior in which study design is flexible, subject manner determines data gathering and analyses, and procedures adapt to the study's progressive change.
Flower, L., & Hayes, J. R. (1984). Images, Plans and Prose: The Representation of Meaning in Writing. Written Communication, 1, 120-160.
Explores the ways in which writers actually use different forms of knowing to create prose.
Frey, L. R. (1992). Interpreting Communication Research: A Case Study Approach Englewood Cliffs, N.J.: Prentice Hall.
The book discusses research methodologies in the Communication field. It focuses on how case studies bridge the gap between communication research, theory, and practice.
Gilbert, V. K. (1981). The Case Study as a Research Methodology: Difficulties and Advantages of Integrating the Positivistic, Phenomenological and Grounded Theory Approaches . The Annual Meeting of the Canadian Association for the Study of Educational Administration. (Address) Halifax, NS, Can.
This study on an innovative secondary school in England shows how a "low-profile" participant-observer case study was crucial to the initial observation, the testing of hypotheses, the interpretive approach, and the grounded theory.
Gilgun, J. F. (1994). A Case for Case Studies in Social Work Research. Social Work, 39, 4, 371-381.
This article defines case study research, presents guidelines for evaluation of case studies, and shows the relevance of case studies to social work research. It also looks at issues such as evaluation and interpretations of case studies.
Glennan, S. L., Sharp-Bittner, M. A. & Tullos, D. C. (1991). Augmentative and Alternative Communication Training with a Nonspeaking Adult: Lessons from MH. Augmentative and Alternative Communication, 7, 240-7.
"A response-guided case study documented changes in a nonspeaking 36-yr-old man's ability to communicate using 3 trained augmentative communication modes. . . . Data were collected in videotaped interaction sessions between the nonspeaking adult and a series of adult speaking."
Graves, D. (1981). An Examination of the Writing Processes of Seven Year Old Children. Research in the Teaching of English, 15, 113-134.
Hamel, J. (1993). Case Study Methods . Newbury Park: Sage. .
"In a most economical fashion, Hamel provides a practical guide for producing theoretically sharp and empirically sound sociological case studies. A central idea put forth by Hamel is that case studies must "locate the global in the local" thus making the careful selection of the research site the most critical decision in the analytic process."
Karthigesu, R. (1986, July). Television as a Tool for Nation-Building in the Third World: A Post-Colonial Pattern, Using Malaysia as a Case-Study. International Television Studies Conference. (Address). London, 10-12.
"The extent to which Television Malaysia, as a national mass media organization, has been able to play a role in nation building in the post-colonial period is . . . studied in two parts: how the choice of a model of nation building determines the character of the organization; and how the character of the organization influences the output of the organization."
Kenny, R. (1984). Making the Case for the Case Study. Journal of Curriculum Studies, 16, (1), 37-51.
The article looks at how and why the case study is justified as a viable and valuable approach to educational research and program evaluation.
Knirk, F. (1991). Case Materials: Research and Practice. Performance Improvement Quarterly, 4 (1 ), 73-81.
The article addresses the effectiveness of case studies, subject areas where case studies are commonly used, recent examples of their use, and case study design considerations.
Klos, D. (1976). Students as Case Writers. Teaching of Psychology, 3.2, 63-66.
This article reviews a course in which students gather data for an original case study of another person. The task requires the students to design the study, collect the data, write the narrative, and interpret the findings.
Leftwich, A. (1981). The Politics of Case Study: Problems of Innovation in University Education. Higher Education Review, 13.2, 38-64.
The article discusses the use of case studies as a teaching method. Emphasis is on the instructional materials, interdisciplinarity, and the complex relationships within the university that help or hinder the method.
Mabrito, M. (1991, Oct.). Electronic Mail as a Vehicle for Peer Response: Conversations of High and Low Apprehensive Writers. Written Communication, 509-32.
McCarthy, S., J. (1955). The Influence of Classroom Discourse on Student Texts: The Case of Ella . East Lansing: Institute for Research on Teaching.
A look at how students of color become marginalized within traditional classroom discourse. The essay follows the struggles of one black student: Ella.
Matsuhashi, A., ed. (1987). Writing in Real Time: Modeling Production Processes Norwood, NJ: Ablex Publishing Corporation.
Investigates how writers plan to produce discourse for different purposes to report, to generalize, and to persuade, as well as how writers plan for sentence level units of language. To learn about planning, an observational measure of pause time was used" (ERIC).
Merriam, S. B. (1985). The Case Study in Educational Research: A Review of Selected Literature. Journal of Educational Thought, 19.3, 204-17.
The article examines the characteristics of, philosophical assumptions underlying the case study, the mechanics of conducting a case study, and the concerns about the reliability, validity, and generalizability of the method.
---. (1988). Case Study Research in Education: A Qualitative Approach San Francisco: Jossey Bass.
Merry, S. E., & Milner, N. eds. (1993). The Possibility of Popular Justice: A Case Study of Community Mediation in the United States . Ann Arbor: U of Michigan.
". . . this volume presents a case study of one experiment in popular justice, the San Francisco Community Boards. This program has made an explicit claim to create an alternative justice, or new justice, in the midst of a society ordered by state law. The contributors to this volume explore the history and experience of the program and compare it to other versions of popular justice in the United States, Europe, and the Third World."
Merseth, K. K. (1991). The Case for Cases in Teacher Education. RIE. 42p. (ERIC).
This monograph argues that the case method of instruction offers unique potential for revitalizing the field of teacher education.
Michaels, S. (1987). Text and Context: A New Approach to the Study of Classroom Writing. Discourse Processes, 10, 321-346.
"This paper argues for and illustrates an approach to the study of writing that integrates ethnographic analysis of classroom interaction with linguistic analysis of written texts and teacher/student conversational exchanges. The approach is illustrated through a case study of writing in a single sixth grade classroom during a single writing assignment."
Milburn, G. (1995). Deciphering a Code or Unraveling a Riddle: A Case Study in the Application of a Humanistic Metaphor to the Reporting of Social Studies Teaching. Theory and Research in Education, 13.
This citation serves as an example of how case studies document learning procedures in a senior-level economics course.
Milley, J. E. (1979). An Investigation of Case Study as an Approach to Program Evaluation. 19th Annual Forum of the Association for Institutional Research. (Address). San Diego.
The case study method merged a narrative report focusing on the evaluator as participant-observer with document review, interview, content analysis, attitude questionnaire survey, and sociogram analysis. Milley argues that case study program evaluation has great potential for widespread use.
Minnis, J. R. (1985, Sept.). Ethnography, Case Study, Grounded Theory, and Distance Education Research. Distance Education, 6.2.
This article describes and defines the strengths and weaknesses of ethnography, case study, and grounded theory.
Nunan, D. (1992). Collaborative language learning and teaching . New York: Cambridge University Press.
Included in this series of essays is Peter Sturman's "Team Teaching: a case study from Japan" and David Nunan's own "Toward a collaborative approach to curriculum development: a case study."
Nystrand, M., ed. (1982). What Writers Know: The Language, Process, and Structure of Written Discourse . New York: Academic Press.
Owenby, P. H. (1992). Making Case Studies Come Alive. Training, 29, (1), 43-46. (ERIC)
This article provides tips for writing more effective case studies.
---. (1981). Pausing and Planning: The Tempo of Writer Discourse Production. Research in the Teaching of English, 15 (2),113-34.
Perl, S. (1979). The Composing Processes of Unskilled College Writers. Research in the Teaching of English, 13, 317-336.
"Summarizes a study of five unskilled college writers, focusing especially on one of the five, and discusses the findings in light of current pedagogical practice and research design."
Pilcher J. and A. Coffey. eds. (1996). Gender and Qualitative Research . Brookfield: Aldershot, Hants, England.
This book provides a series of essays which look at gender identity research, qualitative research and applications of case study to questions of gendered pedagogy.
Pirie, B. S. (1993). The Case of Morty: A Four Year Study. Gifted Education International, 9 (2), 105-109.
This case study describes a boy from kindergarten through third grade with above average intelligence but difficulty in learning to read, write, and spell.
Popkewitz, T. (1993). Changing Patterns of Power: Social Regulation and Teacher Education Reform. Albany: SUNY Press.
Popkewitz edits this series of essays that address case studies on educational change and the training of teachers. The essays vary in terms of discipline and scope. Also, several authors include case studies of educational practices in countries other than the United States.
---. (1984). The Predrafting Processes of Four High- and Four Low Apprehensive Writers. Research in the Teaching of English, 18, (1), 45-64.
Rasmussen, P. (1985, March) A Case Study on the Evaluation of Research at the Technical University of Denmark. International Journal of Institutional Management in Higher Education, 9 (1).
This is an example of a case study methodology used to evaluate the chemistry and chemical engineering departments at the University of Denmark.
Roth, K. J. (1986). Curriculum Materials, Teacher Talk, and Student Learning: Case Studies in Fifth-Grade Science Teaching . East Lansing: Institute for Research on Teaching.
Roth offers case studies on elementary teachers, elementary school teaching, science studies and teaching, and verbal learning.
Selfe, C. L. (1985). An Apprehensive Writer Composes. When a Writer Can't Write: Studies in Writer's Block and Other Composing-Process Problems . (pp. 83-95). Ed. Mike Rose. NMY: Guilford.
Smith-Lewis, M., R. and Ford, A. (1987). A User's Perspective on Augmentative Communication. Augmentative and Alternative Communication, 3, 12-7.
"During a series of in-depth interviews, a 25-yr-old woman with cerebral palsy who utilized augmentative communication reflected on the effectiveness of the devices designed for her during her school career."
St. Pierre, R., G. (1980, April). Follow Through: A Case Study in Metaevaluation Research . 64th Annual Meeting of the American Educational Research Association. (Address).
The three approaches to metaevaluation are evaluation of primary evaluations, integrative meta-analysis with combined primary evaluation results, and re-analysis of the raw data from a primary evaluation.
Stahler, T., M. (1996, Feb.) Early Field Experiences: A Model That Worked. ERIC.
"This case study of a field and theory class examines a model designed to provide meaningful field experiences for preservice teachers while remaining consistent with the instructor's beliefs about the role of teacher education in preparing teachers for the classroom."
Stake, R. E. (1995). The Art of Case Study Research. Thousand Oaks: Sage Publications.
This book examines case study research in education and case study methodology.
Stiegelbauer, S. (1984) Community, Context, and Co-curriculum: Situational Factors Influencing School Improvements in a Study of High Schools. Presented at the annual meeting of the American Educational Research Association, New Orleans, LA.
Discussion of several case studies: one looking at high school environments, another examining educational innovations.
Stolovitch, H. (1990). Case Study Method. Performance And Instruction, 29, (9), 35-37.
This article describes the case study method as a form of simulation and presents guidelines for their use in professional training situations.
Thaller, E. (1994). Bibliography for the Case Method: Using Case Studies in Teacher Education. RIE. 37 p.
This bibliography presents approximately 450 citations on the use of case studies in teacher education from 1921-1993.
Thrane, T. (1986). On Delimiting the Senses of Near-Synonyms in Historical Semantics: A Case Study of Adjectives of 'Moral Sufficiency' in the Old English Andreas. Linguistics Across Historical and Geographical Boundaries: In Honor of Jacek Fisiak on the Occasion of his Fiftieth Birthday . Berlin: Mouton de Gruyter.
United Nations. (1975). Food and Agriculture Organization. Report on the FAO/UNFPA Seminar on Methodology, Research and Country: Case Studies on Population, Employment and Productivity . Rome: United Nations.
This example case study shows how the methodology can be used in a demographic and psychographic evaluation. At the same time, it discusses the formation and instigation of the case study methodology itself.
Van Vugt, J. P., ed. (1994). Aids Prevention and Services: Community Based Research . Westport: Bergin and Garvey.
"This volume has been five years in the making. In the process, some of the policy applications called for have met with limited success, such as free needle exchange programs in a limited number of American cities, providing condoms to prison inmates, and advertisements that depict same-sex couples. Rather than dating our chapters that deal with such subjects, such policy applications are verifications of the type of research demonstrated here. Furthermore, they indicate the critical need to continue community based research in the various communities threatened by acquired immuno-deficiency syndrome (AIDS) . . . "
Welch, W., ed. (1981, May). Case Study Methodology in Educational Evaluation. Proceedings of the Minnesota Evaluation Conference. Minnesota. (Address).
The four papers in these proceedings provide a comprehensive picture of the rationale, methodology, strengths, and limitations of case studies.
Williams, G. (1987). The Case Method: An Approach to Teaching and Learning in Educational Administration. RIE, 31p.
This paper examines the viability of the case method as a teaching and learning strategy in instructional systems geared toward the training of personnel of the administration of various aspects of educational systems.
Yin, R. K. (1993). Advancing Rigorous Methodologies: A Review of 'Towards Rigor in Reviews of Multivocal Literatures.' Review of Educational Research, 61, (3).
"R. T. Ogawa and B. Malen's article does not meet its own recommended standards for rigorous testing and presentation of its own conclusions. Use of the exploratory case study to analyze multivocal literatures is not supported, and the claim of grounded theory to analyze multivocal literatures may be stronger."
---. (1989). Case Study Research: Design and Methods. London: Sage Publications Inc.
This book discusses in great detail, the entire design process of the case study, including entire chapters on collecting evidence, analyzing evidence, composing the case study report, and designing single and multiple case studies.
Related Links
Consider the following list of related Web sites for more information on the topic of case study research. Note: although many of the links cover the general category of qualitative research, all have sections that address issues of case studies.
Sage Publications on Qualitative Methodology: Search here for a comprehensive list of new books being published about "Qualitative Methodology" http://www.sagepub.co.uk/
The International Journal of Qualitative Studies in Education: An on-line journal "to enhance the theory and practice of qualitative research in education." On-line submissions are welcome. http://www.tandf.co.uk/journals/tf/09518398.html
Qualitative Research Resources on the Internet: From syllabi to home pages to bibliographies. All links relate somehow to qualitative research. http://www.nova.edu/ssss/QR/qualres.html
Citation Information
Bronwyn Becker, Patrick Dawson, Karen Devine, Carla Hannum, Steve Hill, Jon Leydens, Debbie Matuskevich, Carol Traver, and Mike Palmquist. (1994-2023). Case Studies. The WAC Clearinghouse. Colorado State University. Available at https://wac.colostate.edu/repository/resources/writing/guides/.
Copyright Information
Copyright © 1994-2023 Colorado State University and/or this site's authors, developers, and contributors . Some material displayed on this site is used with permission.
Writing A Case Study
Types Of Case Study

Understand the Types of Case Study Here
Published on: Jun 22, 2019
Last updated on: Nov 21, 2023
People also read
A Complete Case Study Writing Guide With Examples
Simple Case Study Format for Students to Follow
Brilliant Case Study Examples and Templates For Your Help
Share this article
Case studies are effective research methods that focus on one specific case over time. This gives a detailed view that's great for learning.
Writing a case study is a very useful form of study in the educational process. With real-life examples, students can learn more effectively.
A case study also has different types and forms. As a rule of thumb, all of them require a detailed and convincing answer based on a thorough analysis.
In this blog, we are going to discuss the different types of case study research methods in detail.
So, let's dive right in!
On This Page On This Page -->
What is a Case Study?
Case studies are a type of research methodology. Case study research designs examine subjects, projects, or organizations to provide an analysis based on the evidence.
It allows you to get insight into what causes any subject's decisions and actions. This makes case studies a great way for students to develop their research skills.
A case study focuses on a single project for an extended period, which allows students to explore the topic in depth.
What are the Types of Case Study?
Multiple case studies are used for different purposes. The main purpose of case studies is to analyze problems within the boundaries of a specific organization, environment, or situation.
Many aspects of a case study such as data collection and analysis, qualitative research questions, etc. are dependent on the researcher and what the study is looking to address.
Case studies can be divided into the following categories:
Illustrative Case Study
Exploratory case study, cumulative case study, critical instance case study, descriptive case study, intrinsic case study, instrumental case study.
Let's take a look at the detailed description of each type of case study with examples.
An illustrative case study is used to examine a familiar case to help others understand it. It is one of the main types of case studies in research methodology and is primarily descriptive.
In this type of case study, usually, one or two instances are used to explain what a situation is like.
Here is an example to help you understand it better:
Illustrative Case Study Example
An exploratory case study is usually done before a larger-scale research. These types of case studies are very popular in the social sciences like political science and primarily focus on real-life contexts and situations.
This method is useful in identifying research questions and methods for a large and complex study.
Let's take a look at this example to help you have a better understanding:
Exploratory Case Study Example
A cumulative case study is one of the main types of case studies in qualitative research. It is used to collect information from different sources at different times.
This case study aims to summarize the past studies without spending additional cost and time on new investigations.
Let's take a look at the example below:
Cumulative Case Study Example
Critical instances case studies are used to determine the cause and consequence of an event.
The main reason for this type of case study is to investigate one or more sources with unique interests and sometimes with no interest in general.
Take a look at this example below:
Critical Instance Case Study Example
When you have a hypothesis, you can design a descriptive study. It aims to find connections between the subject being studied and a theory.
After making these connections, the study can be concluded. The results of the descriptive case study will usually suggest how to develop a theory further.
This example can help you understand the concept better:
Descriptive Case Study Example
Intrinsic studies are more commonly used in psychology, healthcare, or social work. So, if you were looking for types of case studies in sociology, or types of case studies in social research, this is it.
The focus of intrinsic studies is on the individual. The aim of such studies is not only to understand the subject better but also their history and how they interact with their environment.
Here is an example to help you understand;
Intrinsic Case Study Example
This type of case study is mostly used in qualitative research. In an instrumental case study, the specific case is selected to provide information about the research question.
It offers a lens through which researchers can explore complex concepts, theories, or generalizations.
Take a look at the example below to have a better understanding of the concepts:
Instrumental Case Study Example
Review some case study examples to help you understand how a specific case study is conducted.
Types of Subjects of Case Study
In general, there are 5 types of subjects that case studies address. Every case study fits into the following subject categories.
Person: This type of study focuses on one subject or individual and can use several research methods to determine the outcome.
Group: This type of study takes into account a group of individuals. This could be a group of friends, coworkers, or family.
Location: The main focus of this type of study is the place. It also takes into account how and why people use the place.
Organization: This study focuses on an organization or company. This could also include the company employees or people who work in an event at the organization.
Event: This type of study focuses on a specific event. It could be societal or cultural and examines how it affects the surroundings.
Benefits of Case Study for Students
Here's a closer look at the multitude of benefits students can have with case studies:
Real-world Application
Case studies serve as a crucial link between theory and practice. By immersing themselves in real-world scenarios, students can apply theoretical knowledge to practical situations.
Critical Thinking Skills
Analyzing case studies demands critical thinking and informed decision-making. Students cultivate the ability to evaluate information, identify key factors, and develop well-reasoned solutions – essential skills in both academic and professional contexts.
Enhanced Problem-solving Abilities
Case studies often present complex problems that require creative and strategic solutions. Engaging with these challenges refines students' problem-solving skills, encouraging them to think innovatively and develop effective approaches.
Holistic Understanding
Going beyond theoretical concepts, case studies provide a holistic view of a subject. Students gain insights into the multifaceted aspects of a situation, helping them connect the dots and understand the broader context.
Exposure to Diverse Perspectives
Case studies often encompass a variety of industries, cultures, and situations. This exposure broadens students' perspectives, fostering a more comprehensive understanding of the world and the challenges faced by different entities.
So there you have it!
We have explored different types of case studies and their examples. Case studies act as the tools to understand and deal with the many challenges and opportunities around us.
Case studies are being used more and more in colleges and universities to help students understand how a hypothetical event can influence a person, group, or organization in real life.
Not everyone can handle the case study writing assignment easily. It is even scary to think that your time and work could be wasted if you don't do the case study paper right.
Our professional paper writing service is here to make your academic journey easier.
Let us worry about your essay and buy case study today to ease your stress and achieve academic success.
Barbara P (Literature, Marketing)
Dr. Barbara is a highly experienced writer and author who holds a Ph.D. degree in public health from an Ivy League school. She has worked in the medical field for many years, conducting extensive research on various health topics. Her writing has been featured in several top-tier publications.
Paper Due? Why Suffer? That's our Job!
Keep reading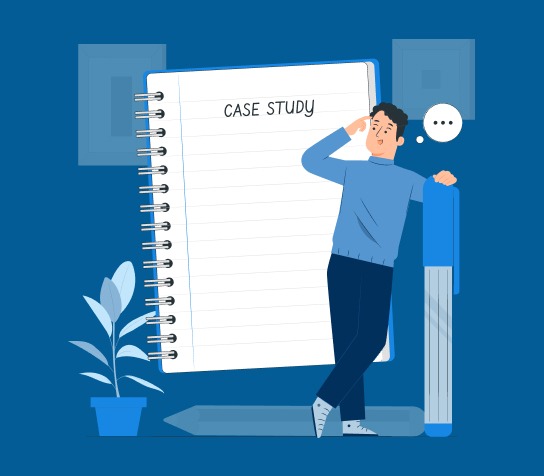 We value your privacy
We use cookies to improve your experience and give you personalized content. Do you agree to our cookie policy?
Website Data Collection
We use data collected by cookies and JavaScript libraries.
Are you sure you want to cancel?
Your preferences have not been saved.
Selected Reading
UPSC IAS Exams Notes
Developer's Best Practices
Questions and Answers
Effective Resume Writing
HR Interview Questions
Computer Glossary
Case Study: Meaning and Types
The case studies have been chosen to provide examples of topics covered in previous sections. Compared to real-world instances, some rules outlined in workplace safety, accident frequency, workers' compensation, environmental pollution, waste management, disasters, and training will be more clearly understood. Due to the goal of making writing concise and manageable, there are some instances when precise laws and rules have been established but could not be presented in the text. Similarly, specific facts may be provided. Here, an attempt is made to compile such information and group it under case studies.
What is Case Study?
Case studies offer a methodical and scientific approach to observing or analyzing occurrences, gathering data, analyzing information, and creating reports. Consequently, the researcher may have a clearer grasp of why the incident occurred as it did and what could be crucial to examine in further detail in a subsequent study. Case studies are useful for both coming up with and evaluating theories. To put it another way, a case study should be considered a research strategy—an empirical inquiry that explores phenomena in their actual setting. Case study research includes single and numerous case studies, is supported by various sources of evidence, and gains from the earlier formulation of theoretical hypotheses. All available evidence from both quantitative and qualitative research supports case studies.
Types of Case Study
Illustrative case studies, exploratory case studies, cumulative case studies, and critical instance case studies are the four different types of case studies.
Descriptive Case Studies − These are studies that serve as examples. Usually, they use one or two instances of an occurrence to illustrate how a condition is. Illustrative case studies primarily familiarise the unknown and provide readers with a common language about the subject under discussion.
Exploratory (or pilot) Case Studies − These are carried out before a significant study starts. Before the primary study, they provide the fundamental purpose of assisting with question identification and measurement type selection. The main weakness of this kind of research is that preliminary results could be deemed conclusive too quickly.
Cumulative Case Studies − These compile data from many websites gathered over time. These investigations are based on the theory that pooling prior research will enable better generalization without requiring more funding or effort for brand-new, perhaps redundant experiments.
Critical Instance Case Studies − These look at one or more locations to study a scenario of particular interest with little to no interest in generalizability or to contest or refute a generalized or universal claim. For addressing cause and effect queries, adopt this approach.
Case Study and Case Work
In social research, the words case study and casework are frequently employed. Understanding the difference between these two phrases is crucial in this situation. Casework refers to the developmental and rehabilitative process after diagnosis, whereas case study refers to the comprehensive analysis of a specific unit. These two concepts are, of course, distinct aspects of the same problem-solving strategy; they are connected and complementary. According to M. H. Gopal, case studies are frequently viewed as a method, occasionally as a technique, rarely as an "approach" to social reality, and sporadically as a way to organize data in terms of specific units. He continues by saying that it is a method that carefully examines a situation while considering all relevant factors. It uses a person, organization, or group as the study unit.
Ways of Case Studies
Case studies can be used in a variety of ways, some of which are included below −
Composing a case study analysis − A written case study examination is likely to yield the most thorough results. You can utilize case studies in term papers and other relevant readings and sources.
Experts' panel − Even if group members miss out on the benefits of involvement, hearing a panel of experts discuss a case can be helpful, especially when learning about the case method. Using a panel of experts to analyze a case after a group has done so would be a version of this strategy.
Evaluation of comparable case studies − Collecting episodes from group members' experiences that are comparable to the case being discussed is another variant of the case discussion technique. Generalizations about the subject under discussion could also apply to other members' experiences.
Cross-examination − They will learn that thorough planning and preparation are required before beginning a case study by cross-examining group members with questions they have already prepared. The researcher is given several opportunities to ask participants to defend their points of view in light of the evidence offered by this approach, which is especially suitable for use in instances having much information.
Main Features of Case Study Method
A typical qualitative research technique, the case study, is widely utilized in anthropology, psychology, management, medicine, and history. The case studies may be traced back to the 1920s to 1950s, the early years of contemporary social and cultural study. The Chicago School was associated with the case study approach, particularly in the writings of Paul Lazarsfeld and Elihu Katz, and it followed the same principles as Frankfurt School. The definition of a case is a challenge for the case study technique. Individuals, social groups, cultural entities like media organizations, goods, and events, as well as interpretive communities or sociocultural processes, can all be considered cases. Focusing on case studies is a current trend in the Case Study Method.
Case studies are the best method for academics who wish to comprehend phenomena fully. Writing case studies of his patients is ascribed to Sigmund Freud in psychology, while Margaret Mead used them to do anthropological studies. However, to comprehend people, groups, events, and organizations, the case study researcher gathers information from as many sources as possible. The case study approach has also been defined as an empirical investigation that uses various sources of data to examine a current phenomenon in its actual setting, even though the boundaries between the phenomenon and its setting are not always immediately obvious.
The case study method's key characteristics are:
It may include many techniques and analytical frameworks.
A case study must be defined within the framework of an approach; otherwise, the phrase would remain ambiguous and imprecise.
Setting case study boundaries or limits is a crucial and challenging problem.
A case study is a significant field of research that aids in the individual's study and the creation of solutions for corrective education. This course aims to familiarise you with the methodical case study processes that may be used to create strategic interventions for the growth of a certain feature. Case studies are also helpful in psychology, and it alludes to the utilization of a descriptive research methodology to acquire a comprehensive study of an individual or group. Numerous methods can be used to study the topic, including in-person interviews, observation, psychometric testing, and historical documents.
Related Articles
Louis Vuitton Case Study
The Zombie Apocalypse case study - JavaScript
Study and Identification of Different Types of Inflorescence
Case Law: Definition and Meaning
Case Study of the Growth of Zara
Pleat: Meaning and Types
Seams: Meaning and Types
Writs: Meaning and Types
Cuffs: Meaning and Types
Decree: Meaning and Types
Punishment: Meaning and Types
Estoppel: Meaning and Types
Confession: Meaning and Types
Presumption: Meaning and Types
Legislature: Meaning and Types
Kickstart Your Career
Get certified by completing the course

Types of Case Studies
There are several different types of case studies, as well as several types of subjects of case studies. We will investigate each type in this article.
Different Types of Case Studies
There are several types of case studies, each differing from each other based on the hypothesis and/or thesis to be proved. It is also possible for types of case studies to overlap each other.
Each of the following types of cases can be used in any field or discipline. Whether it is psychology, business or the arts, the type of case study can apply to any field.
Explanatory
The explanatory case study focuses on an explanation for a question or a phenomenon. Basically put, an explanatory case study is 1 + 1 = 2. The results are not up for interpretation.
A case study with a person or group would not be explanatory, as with humans, there will always be variables. There are always small variances that cannot be explained.
However, event case studies can be explanatory. For example, let's say a certain automobile has a series of crashes that are caused by faulty brakes. All of the crashes are a result of brakes not being effective on icy roads.
What kind of case study is explanatory? Think of an example of an explanatory case study that could be done today
When developing the case study, the researcher will explain the crash, and the detailed causes of the brake failure. They will investigate what actions caused the brakes to fail, and what actions could have been taken to prevent the failure.
Other car companies could then use this case study to better understand what makes brakes fail. When designing safer products, looking to past failures is an excellent way to ensure similar mistakes are not made.
The same can be said for other safety issues in cars. There was a time when cars did not have seatbelts. The process to get seatbelts required in all cars started with a case study! The same can be said about airbags and collapsible steering columns. They all began with a case study that lead to larger research, and eventual change.
Exploratory
An exploratory case study is usually the precursor to a formal, large-scale research project. The case study's goal is to prove that further investigation is necessary.
For example, an exploratory case study could be done on veterans coming home from active combat. Researchers are aware that these vets have PTSD, and are aware that the actions of war are what cause PTSD. Beyond that, they do not know if certain wartime activities are more likely to contribute to PTSD than others.
For an exploratory case study, the researcher could develop a study that certain war events are more likely to cause PTSD. Once that is demonstrated, a large-scale research project could be done to determine which events are most likely to cause PTSD.
Exploratory case studies are very popular in psychology and the social sciences. Psychologists are always looking for better ways to treat their patients, and exploratory studies allow them to research new ideas or theories.
Multiple-Case Studies or Collective Studies
Multiple case or collective studies use information from different studies to formulate the case for a new study. The use of past studies allows additional information without needing to spend more time and money on additional studies.
Using the PTSD issue again is an excellent example of a collective study. When studying what contributes most to wartime PTSD, a researcher could use case studies from different war. For instance, studies about PTSD in WW2 vets, Persian Gulf War vets, and Vietnam vets could provide an excellent sampling of which wartime activities are most likely to cause PTSD.
If a multiple case study on vets was done with vets from the Vietnam War, the Persian Gulf War, and the Iraq War, and it was determined the vets from Vietnam had much less PTSD, what could be inferred?
Furthermore, this type of study could uncover differences as well. For example, a researcher might find that veterans who serve in the Middle East are more likely to suffer a certain type of ailment. Or perhaps, that veterans who served with large platoons were more likely to suffer from PTSD than veterans who served in smaller platoons.
An intrinsic case study is the study of a case wherein the subject itself is the primary interest. The "Genie" case is an example of this. The study wasn't so much about psychology, but about Genie herself, and how her experiences shaped who she was.
Genie is the topic. Genie is what the researchers are interested in, and what their readers will be most interested in. When the researchers started the study, they didn't know what they would find.
They asked the question…"If a child is never introduced to language during the crucial first years of life, can they acquire language skills when they are older?" When they met Genie, they didn't know the answer to that question.
Instrumental
An instrumental case study uses a case to gain insights into a phenomenon. For example, a researcher interested in child obesity rates might set up a study with middle school students and an exercise program. In this case, the children and the exercise program are not the focus. The focus is learning the relationship between children and exercise, and why certain children become obese.
What is an example of an instrumental case study?
Focus on the results, not the topic!
Types of Subjects of Case Studies
There are generally five different types of case studies, and the subjects that they address. Every case study, whether explanatory or exploratory, or intrinsic or instrumental, fits into one of these five groups. These are:
Person – This type of study focuses on one particular individual. This case study would use several types of research to determine an outcome.
The best example of a person case is the "Genie" case study. Again, "Genie" was a 13-year-old girl who was discovered by social services in Los Angeles in 1970. Her father believed her to be mentally retarded, and therefore locked her in a room without any kind of stimulation. She was never nourished or cared for in any way. If she made a noise, she was beaten.
When "Genie" was discovered, child development specialists wanted to learn as much as possible about how her experiences contributed to her physical, emotional and mental health. They also wanted to learn about her language skills. She had no form of language when she was found, she only grunted. The study would determine whether or not she could learn language skills at the age of 13.
Since Genie was placed in a children's hospital, many different clinicians could observe her. In addition, researchers were able to interview the few people who did have contact with Genie and would be able to gather whatever background information was available.
This case study is still one of the most valuable in all of child development. Since it would be impossible to conduct this type of research with a healthy child, the information garnered from Genie's case is invaluable.
Group – This type of study focuses on a group of people. This could be a family, a group or friends, or even coworkers.
An example of this type of case study would be the uncontacted tribes of Indians in the Peruvian and Brazilian rainforest. These tribes have never had any modern contact. Therefore, there is a great interest to study them.
Scientists would be interested in just about every facet of their lives. How do they cook, how do they make clothing, how do they make tools and weapons. Also, doing psychological and emotional research would be interesting. However, because so few of these tribes exist, no one is contacting them for research. For now, all research is done observationally.
If a researcher wanted to study uncontacted Indian tribes, and could only observe the subjects, what type of observations should be made?
Location – This type of study focuses on a place, and how and why people use the place.
For example, many case studies have been done about Siberia, and the people who live there. Siberia is a cold and barren place in northern Russia, and it is considered the most difficult place to live in the world. Studying the location, and it's weather and people can help other people learn how to live with extreme weather and isolation.
Location studies can also be done on locations that are facing some kind of change. For example, a case study could be done on Alaska, and whether the state is seeing the effects of climate change.
Another type of study that could be done in Alaska is how the environment changes as population increases. Geographers and those interested in population growth often do these case studies.
Organization/Company – This type of study focuses on a business or an organization. This could include the people who work for the company, or an event that occurred at the organization.
An excellent example of this type of case study is Enron. Enron was one of the largest energy company's in the United States, when it was discovered that executives at the company were fraudulently reporting the company's accounting numbers.
Once the fraud was uncovered, investigators discovered willful and systematic corruption that caused the collapse of Enron, as well as their financial auditors, Arthur Andersen. The fraud was so severe that the top executives of the company were sentenced to prison.
This type of case study is used by accountants, auditors, financiers, as well as business students, in order to learn how such a large company could get away with committing such a serious case of corporate fraud for as long as they did. It can also be looked at from a psychological standpoint, as it is interesting to learn why the executives took the large risks that they took.
Most company or organization case studies are done for business purposes. In fact, in many business schools, such as Harvard Business School, students learn by the case method, which is the study of case studies. They learn how to solve business problems by studying the cases of businesses that either survived the same problem, or one that didn't survive the problem.
Event – This type of study focuses on an event, whether cultural or societal, and how it affects those that are affected by it. An example would be the Tylenol cyanide scandal. This event affected Johnson & Johnson, the parent company, as well as the public at large.
The case study would detail the events of the scandal, and more specifically, what management at Johnson & Johnson did to correct the problem. To this day, when a company experiences a large public relations scandal, they look to the Tylenol case study to learn how they managed to survive the scandal.
A very popular topic for case studies was the events of September 11 th . There were studies in almost all of the different types of research studies.
Obviously the event itself was a very popular topic. It was important to learn what lead up to the event, and how best to proven it from happening in the future. These studies are not only important to the U.S. government, but to other governments hoping to prevent terrorism in their countries.
Planning A Case Study
You have decided that you want to research and write a case study. Now what? In this section you will learn how to plan and organize a research case study.
Selecting a Case
The first step is to choose the subject, topic or case. You will want to choose a topic that is interesting to you, and a topic that would be of interest to your potential audience. Ideally you have a passion for the topic, as then you will better understand the issues surrounding the topic, and which resources would be most successful in the study.
You also must choose a topic that would be of interest to a large number of people. You want your case study to reach as large an audience as possible, and a topic that is of interest to just a few people will not have a very large reach. One of the goals of a case study is to reach as many people as possible.
Who is your audience?
Are you trying to reach the layperson? Or are you trying to reach other professionals in your field? Your audience will help determine the topic you choose.
If you are writing a case study that is looking for ways to lower rates of child obesity, who is your audience?
If you are writing a psychology case study, you must consider whether your audience will have the intellectual skills to understand the information in the case. Does your audience know the vocabulary of psychology? Do they understand the processes and structure of the field?
You want your audience to have as much general knowledge as possible. When it comes time to write the case study, you may have to spend some time defining and explaining terms that might be unfamiliar to the audience.
Lastly, when selecting a topic you do not want to choose a topic that is very old. Current topics are always the most interesting, so if your topic is more than 5-10 years old, you might want to consider a newer topic. If you choose an older topic, you must ask yourself what new and valuable information do you bring to the older topic, and is it relevant and necessary.
Determine Research Goals
What type of case study do you plan to do?
An illustrative case study will examine an unfamiliar case in order to help others understand it. For example, a case study of a veteran with PTSD can be used to help new therapists better understand what veterans experience.
An exploratory case study is a preliminary project that will be the precursor to a larger study in the future. For example, a case study could be done challenging the efficacy of different therapy methods for vets with PTSD. Once the study is complete, a larger study could be done on whichever method was most effective.
A critical instance case focuses on a unique case that doesn't have a predetermined purpose. For example, a vet with an incredibly severe case of PTSD could be studied to find ways to treat his condition.
Ethics are a large part of the case study process, and most case studies require ethical approval. This approval usually comes from the institution or department the researcher works for. Many universities and research institutions have ethics oversight departments. They will require you to prove that you will not harm your study subjects or participants.
This should be done even if the case study is on an older subject. Sometimes publishing new studies can cause harm to the original participants. Regardless of your personal feelings, it is essential the project is brought to the ethics department to ensure your project can proceed safely.
Developing the Case Study
Once you have your topic, it is time to start planning and developing the study. This process will be different depending on what type of case study you are planning to do. For thissection, we will assume a psychological case study, as most case studies are based on the psychological model.
Once you have the topic, it is time to ask yourself some questions. What question do you want to answer with the study?
For example, a researcher is considering a case study about PTSD in veterans. The topic is PTSD in veterans. What questions could be asked?
Do veterans from Middle Eastern wars suffer greater instances of PTSD?
Do younger soldiers have higher instances of PTSD?
Does the length of the tour effect the severity of PTSD?
Each of these questions is a viable question, and finding the answers, or the possible answers, would be helpful for both psychologists and veterans who suffer from PTSD.
Research Notebook
1. What is the background of the case study? Who requested the study to be done and why? What industry is the study in, and where will the study take place?
2. What is the problem that needs a solution? What is the situation, and what are the risks?
3. What questions are required to analyze the problem? What questions might the reader of the study have? What questions might colleagues have?
4. What tools are required to analyze the problem? Is data analysis necessary?
5. What is your current knowledge about the problem or situation? How much background information do you need to procure? How will you obtain this background info?
6. What other information do you need to know to successfully complete the study?
7. How do you plan to present the report? Will it be a simple written report, or will you add PowerPoint presentations or images or videos? When is the report due? Are you giving yourself enough time to complete the project?
The research notebook is the heart of the study. Other organizational methods can be utilized, such as Microsoft Excel, but a physical notebook should always be kept as well.
Planning the Research
The most important parts of the case study are:
1. The case study's questions
2. The study's propositions
3. How information and data will be analyzed
4. The logic behind the propositions
5. How the findings will be interpreted
The study's questions should be either a "how" or "why" question, and their definition is the researchers first job. These questions will help determine the study's goals.
Not every case study has a proposition. If you are doing an exploratory study, you will not have propositions. Instead, you will have a stated purpose, which will determine whether your study is successful, or not.
How the information will be analyzed will depend on what the topic is. This would vary depending on whether it was a person, group, or organization.
When setting up your research, you will want to follow case study protocol. The protocol should have the following sections:
1. An overview of the case study, including the objectives, topic and issues.
2. Procedures for gathering information and conducting interviews.
3. Questions that will be asked during interviews and data collection.
4. A guide for the final case study report.
When deciding upon which research methods to use, these are the most important:
1. Documents and archival records
2. Interviews
3. Direct observations
4. Indirect observations, or observations of subjects
5. Physical artifacts and tools
Documents could include almost anything, including letters, memos, newspaper articles, Internet articles, other case studies, or any other document germane to the study.
Archival records can include military and service records, company or business records, survey data or census information.
Research Strategy
Before beginning the study you want a clear research strategy. Your best chance at success will be if you use an outline that describes how you will gather your data and how you will answer your research questions.
The researcher should create a list with four or five bullet points that need answers. Consider the approaches for these questions, and the different perspectives you could take.
The researcher should then choose at least two data sources (ideally more). These sources could include interviews, Internet research, and fieldwork or report collection. The more data sources used, the better the quality of the final data.
The researcher then must formulate interview questions that will result in detailed and in-depth answers that will help meet the research goals. A list of 15-20 questions is a good start, but these can and will change as the process flows.
Planning Interviews
The interview process is one of the most important parts of the case study process. But before this can begin, it is imperative the researcher gets informed consent from the subjects.
The process of informed consent means the subject understands their role in the study, and that their story will be used in the case study. You will want to have each subject complete a consent form.
The researcher must explain what the study is trying to achieve, and how their contribution will help the study. If necessary, assure the subject that their information will remain private if requested, and they do not need to use their real name if they are not comfortable with that. Pseudonyms are commonly used in case studies.
Informed Consent
The process by which permission is granted before beginning medical or psychological research
A fictitious name used to hide ones identity
It is important the researcher is clear regarding the expectations of the study participation. For example, are they comfortable on camera? Do they mind if their photo is used in the final written study.
Interviews are one of the most important sources of information for case studies. There are several types of interviews. They are:
Open-ended – This type of interview has the interviewer and subject talking to each other about the subject. The interviewer asks questions, and the subject answers them. But the subject can elaborate and add information whenever they see fit.
A researcher might meet with a subject multiple times, and use the open-ended method. This can be a great way to gain insight into events. However, the researcher mustn't rely solely on the information from the one subject, and be sure to have multiple sources.
Focused – This type of interview is used when the subject is interviewed for a short period of time, and answers a set of questions. This type of interview could be used to verify information learned in an open-ended interview with another subject. Focused interviews are normally done to confirm information, not to gain new information.
Structured – Structured interviews are similar to surveys. These are usually used when collecting data for large groups, like neighborhoods. The questions are decided before hand, and the expected answers are usually simple.
When conducting interviews, the answers are obviously important. But just as important are the observations that can be made. This is one of the reasons in-person interviews are preferable over phone interviews, or Internet or mail surveys.
Ideally, when conducing in-person interviews, more than one researcher should be present. This allows one researcher to focus on observing while the other is interviewing. This is particularly important when interviewing large groups of people.
The researcher must understand going into the case study that the information gained from the interviews might not be valuable. It is possible that once the interviews are completed, the information gained is not relevant.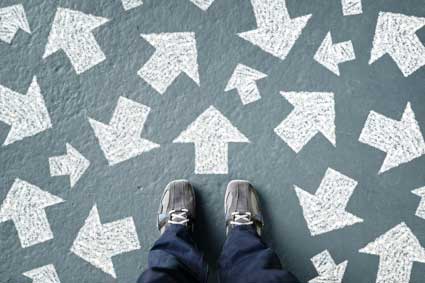 Course Catalog
Group Discounts
Gift Certificates
For Libraries
CEU Verification
Medical Terminology
Accounting Course
Writing Basics
QuickBooks Training
Proofreading Class
Sensitivity Training
Excel Certificate
Teach Online
Terms of Service
Privacy Policy


Plagiarism checker Do The Check
Academic editing Ask For Help
Samples database View Samples Base
Different Types of Case Study
24 Nov 2021
Quick Navigation
🎓What Is The Case Study Research Method?
📑What Are The Types Of Case Study?
Illustrative Case Study
Exploratory case study, cumulative case study, critical instance case study.
🎯Main Goal Of Writing Case Study
💫What Are The Benefits Of a Case Study?
Writing with the use of the different types of case study methods is a bittersweet experience. First, you have to go through the herculean task of collecting data to analyze. This is the part where, if you have no grit, you just might give up passing your elephant through the needle. However, once you scale through this, the rest becomes a piece of cake. So, the real question is, how dedicated are you to following through to the end?
These research methods represent one of the best ways to learn in a classroom. This is because when a student can go through real-life examples, learning becomes faster and more effective.
However, there are different types and formats used in research methodology. Generally, all of them are used to provide answers to a question that can only be analyzed through a data breakdown. In this piece, you will learn about all the forms and types of research , as well as the ways they are applied to answer questions in basic daily living.
Is writing essays your hobby?
Participate in our "Independence Day of the United States" essay writing competition and get a 12-month Quizlet subscription.
Deadline: July 24, 2023
Topic: Declaration of Independence
Language: English
Length: 1000-5000 words
Font size: 11 or 12
What Is The Case Study Research Method?
It's an approach to treating essays like case studies, giving a long and detailed explanation. This means that when a topic is given, it is treated like a real-life scenario in which the key issues are identified and solutions provided after in-depth research.
A rule of thumb states that the purpose of case studies is to apply a procedure where the writer relies on a unique case more than a few others, to which they write down solutions to the problem identified. These projects are favored in many educational institutions. They have served as great tools to develop the thinking of first-year students who have never done any research previously. Focusing only on a project for an extended period is also another great way to explore ideas, as it lets writers prepare materials for future projects.
This concept initially appeared in the work of a 19th-century economist and sociologist. He studied family budgets and was the first person who applied the knowledge of case studies in social science. The process has since gained more popularity and credibility. It has even become a favorite of many a student. However, some aren't familiar with how to develop this type of text. They usually resort to hiring a case study writing service , a service provider that helps with all the hard lifting for them. Also, there is a common belief that this is among the most common types of case study in sociology.
However, it can also be used in other fields, such as clinical and administrative fields, education, social work, sociology, anthropology, political science, social work, education, etc. This is because case studies are great choices to use to study in school as they target one line of action.
Furthermore, those who work in different fields have learned how to incorporate case studies into their research process. Consequently, this allows the student to research deeper and more carefully to unravel the whole matter.
Thus, it focuses on letting people learn how to research to reach practical conclusions through the proper learning of data collection and analysis.
Don't let plagiarism ruin your grade
Check the originality of a paper with just a couple of clicks.
Free unlimited checks
Accurate results
All common file formats
Intuitive interface
What Are The Types Of Case Study?
Now that we have understood the way a case study research methodology works, the next question is, what are the types of case studies in research?
There are different case study examples for students in this piece that are used for several purposes. They are all differentiated based on differences in their design. Their main goal includes analyzing the various problems that arise within a particular topic, entity, group, organization, environment, or scenario. These kinds of studies, which cover a writing case study analysis , have various types of case studies in qualitative research which would be discussed below;
Illustrative
Exploratory
Critical Instance
This type of case study research design appears in scenarios with an existing hypothesis or opinion. It aims to create a typical occurrence to help understand the existing idea being worked upon. It's one of the most popular variations of research methodology and is renowned for its descriptive nature. They aim to explain all the details relating to that particular subject matter.
To begin this, you must first create a description. An example is the use of an essay service to write long papers. Then, you try to find connections between the subject of the text and external evidence.
Once you can establish the evidence that points to a connection, you can conclude the study. The results will reveal how to develop another theory. This type makes use of concrete results and utilizes quantitative data to gain deeper insight into the topic being studied.
Need help with writing a case study?
Get your paper written by a professional writer
In simple terms, such a study focuses on an initial project conducted before going ahead with an otherwise large-scale investigation. Usually, it is designed in the form of a self-contained document where it primarily centers on real-life contexts and situations. This type is commonly used in the social sciences, like political sciences, for research.
Generally, this type of case study helps to easily identify the possible research questions and methods, for example, the case study APA format , that will suit a large investigation. This helps to serve as the starting point for investigating studies.
As such, the main goal is to identify any loophole that calls for further investigation. Thus, it provides an effective way to search deeper into the smaller bits of a larger case study format.
It can be described as one of the main types of qualitative research studies. This is because it is a great tool to collect information from several sources simultaneously. This case study method aims to summarize past studies without sharing additional information or spending time carrying out new investigations. Here, it reflects a type of data analysis.
In addition, it can be used to find patterns between multiple articles and essays, and help see discrepancies in pieces with similar opinions or base theories. Overall, it will also cause a deeper understanding of a complex topic.
A critical case study examines the cause and effect of a particular event or scenario on the environment around it. To generate some main points, the process requires that you look critically at the main idea to identify what makes it special and different.
Thus, this study focuses on investigating the numerous sources for unique interests or none. This case study method can be applied to analyze a universal contention. This will help identify the problem hidden in that study.
Intrinsic Case Study
This type of investigation focus is on a Single and unique Individual. This study can also include the people close to the Researcher. The point is to understand how subjects and their history intertwine among themselves to better understand all about them. This simply means studying the subject from the perspective of their surroundings.
Furthermore, the term "intrinsic" encourages researchers who have a genuine interest in a situation to use this approach whose goal is to properly understand the case study at hand in a given situation.
Descriptive Case Study
You need to create a descriptive study format for most hypothesis. It starts with explicitly describing what you are attempting to study. Then you should find links connecting what you're studying and what has already been said about it.
Having achieved this, you should be able to draw conclusions and know how to extend the findings in your report. Summarily, this method involves starting with a descriptive theory. After which, the results are then observed, set into categories, and the information gathered is compared to an already existing theory.
Main Goal Of Writing Case Study
The main goal is to identify new knowledge about an entity while performing further research. This makes this method a good teaching tool to give a student in-depth knowledge about certain case study topics . This shows a rich history and amazing development for its users.
The entire process of writing, from collecting information to working with past research, analyzing data, and writing the paper's content, is tasking and will require a lot of research. However, as daunting as it may seem, it can be quite an intriguing experience. As such, your go-to cheat code as a writer is to identify the goals of the study before starting the research.
What Are The Benefits Of a Case Study?
Having learned all of the aforementioned, why should you buy a case study or write one? These benefits include:
You gather a lot of information about the topic from the extensive research you'll carry out.
You will have all the essential information to create a solid hypothesis (idea).
You build a solid claim for further research to explain the current knowledge you have.
You build brand trust and loyalty through the quality and efficiency of your work.
You can create a compelling story where the details are intriguing enough to hook the reader.
And that's all on different case study types. Undoubtedly, it's an important aspect of the present-day educational sector. Most students have to deal with this type of academic work before graduating. However, they also have to be familiar with the different types of writing to be able to work out the intricacies of this method. If you are looking for information on research studies and the individual types of case study, you'll find the information in this article very useful.
What are the subjects of case study?
What are the five methods of collecting data.
Focus Groups
Direct Observations
Document Review
Questionnaire and Survey
What is the objective of a case study method?
Was this article helpful, thanks for your feedback.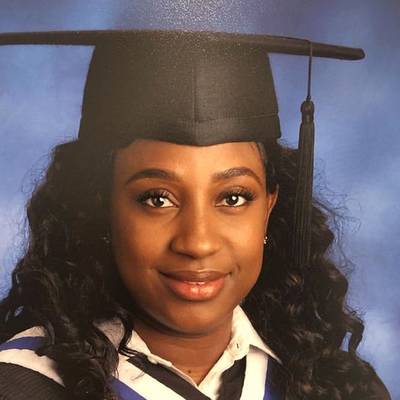 I am Dr. Paulus, an experienced academic writer. I am efficient, hardworking, and very flexible. As a student, I majored in History and Management but will be more than happy to work on any other subject. I write everything from scratch and do a unique research for every project.
Readers also enjoyed
Case study topics on various academic subjects.
Case Study Writing Guides 79 likes
WHY WAIT? PLACE AN ORDER RIGHT NOW!
Simply fill out the form, click the button, and have no worries!